New iMac displays said to improve color saturation via LED phosphor, sales could reach 1M this quarter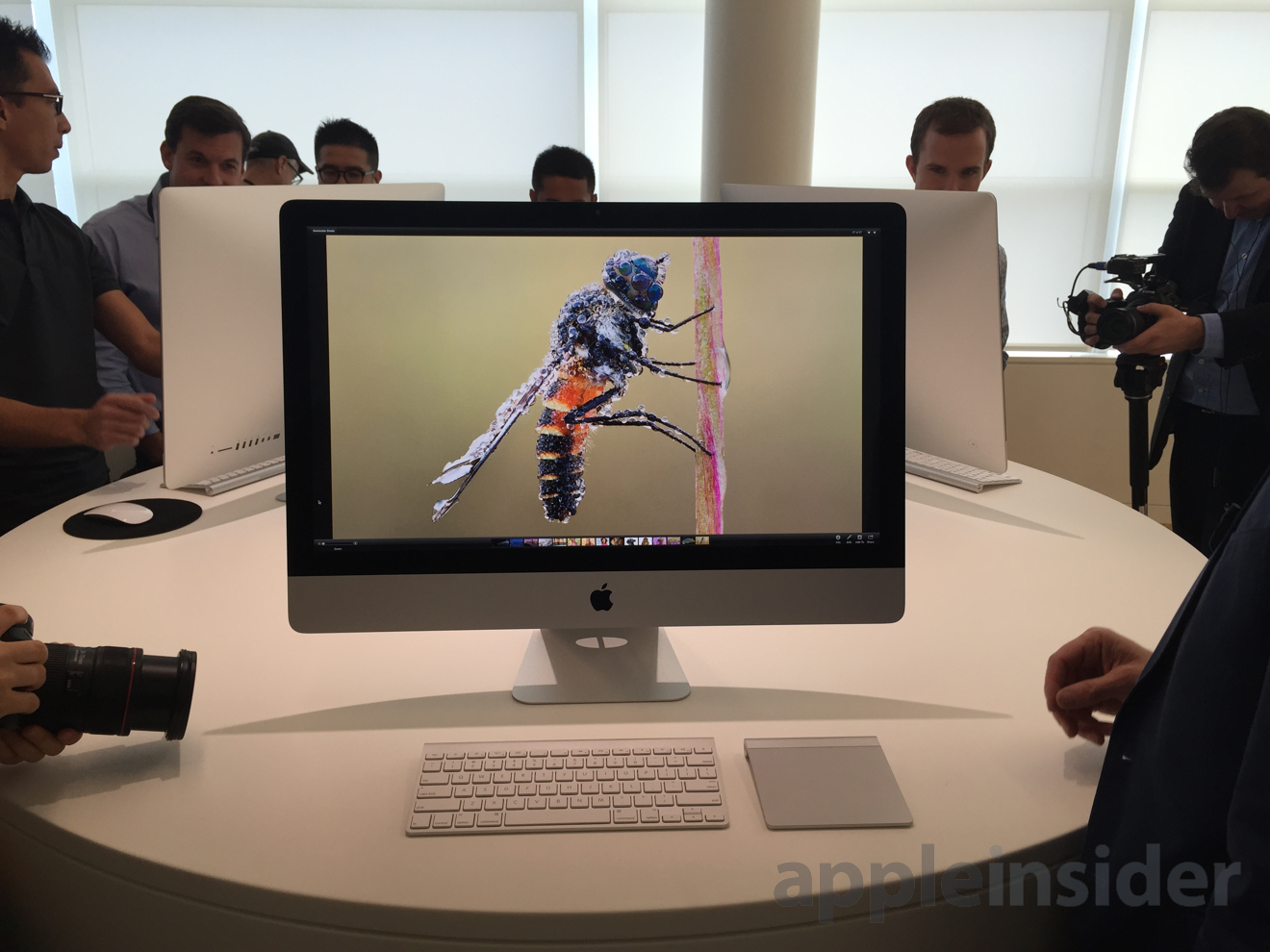 Apple is soon expected to debut new models of its all-in-one iMac lineup with improved displays — Â an upgrade that one analyst has predicted will drive sales this quarter to 1 million units.
In a research note to investors, a copy of which was obtained by AppleInsider, KGI Securities analyst Ming-Chi Kuo said Apple's forthcoming iMac upgrade will have a "much better display."
Specifically, Kuo indicated that the new iMacs will use a LED phosphor material known as KSF, which is said to boost color saturations on the display. The iMac upgrade is also expected to boast more powerful Intel processors.
Kuo expects iMac shipments to reach 1 million units this quarter, which would be 100 percent sequential growth from the June quarter. In addition to new models, he believes sales may be bolstered by new promotion programs.
The main beneficiaries from the new iMacs are said to be G Tech Optoelectrics, which makes cover glass for the desktops, as well as AzureWave, which is responsible for their 802.11ac Wi-Fi cards.
The comments from the analyst echo a similar sentiment he shared a month ago, when it was first revealed by Kuo that new iMacs are expected to launch very soon. He has maintained that position, despite the fact that there is now less than a month left in the September quarter.
With Apple set to hold a media event next Wednesday, it's possible that new iMacs with upgraded displays could share some stage time. The highlights of the Sept. 9 event are expected to be a revamped Apple TV and the next-generation "iPhone 6s" series.
Kuo has not indicated whether the new iMacs will include a rumored super-high-resolution 8K model, or a 21.5-inch iMac with Retina display.
It was last October that Apple revamped its iMac lineup with the 27-inch 5K model, representing one of the highest-resolution displays available. The professional-grade desktop allows photographers to see 17-megapixel images in their entirety on the display, or for videographers to edit 4K video at full-screen resolution.