BlackBerry spends $425M on secure iOS solutions provider Good Technology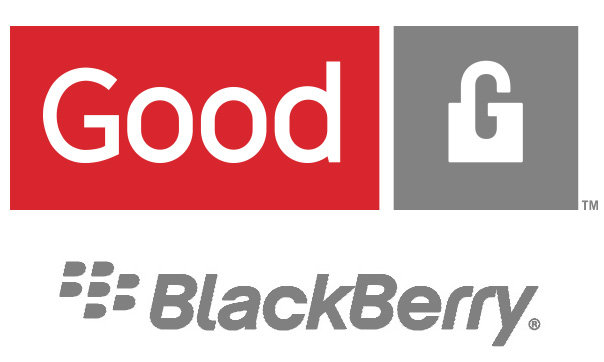 AppleInsider is supported by its audience and may earn commission as an Amazon Associate and affiliate partner on qualifying purchases. These affiliate partnerships do not influence our editorial content.
BlackBerry on Friday announced the acquisition of mobility services firm Good Technology in what appears to be an attempt at protecting its position in secure mobile enterprise solutions before declining into complete irrelevancy.
As part of BlackBerry, Good will complement and enhance existing BlackBerry Enterprise Server products that form the basis of BlackBerry's core secure mobile communications business, the company said in a press release.
Current implementations of BES serve enterprise customers using BlackBerry devices, as well as those running Apple's iOS and Google's Android since 2011, and Good is expected to expand compatibility even further. Specifically, the firm will offer the same secure applications and containerization products already in use at thousands of businesses, including more than half of the Fortune 100.
In purchasing Good, it looks as though BlackBerry is shoring up its backend product offerings against a potential collapse in hardware sales. Before iPhone, BlackBerry was the clear leader in mobile messaging technology but saw its position eroded as the commercial successes of iPhone and Android devices ate into enterprise marketshare. Tellingly, Good counts all of the Fortune 100 commercial banks, aerospace and defense firms, and leaders across healthcare, manufacturing and retail as clients.
"By acquiring Good, BlackBerry will better solve one of the biggest struggles for CIOs today, especially those in regulated industries: securely managing devices across any platform. By providing even stronger cross-platform capabilities our customers will not have to compromise on their choice of operating systems, deployment models or any level of privacy and security," said John Chen, BlackBerry Executive Chairman and CEO. "Like BlackBerry, Good has a very strong presence in enterprises and governments around the world and, with this transaction, BlackBerry will enhance its sales and distribution capabilities and further grow its enterprise software revenue stream."
Good's customer base has long been dominated by devices running Apple's iOS. The company noted in its most recent quarterly Mobility Index Report that iOS accounted for 64 percent of all activations on its network.