DJI updates Phantom 3 drones with new 'Intelligent Flight Modes,' including auto-follow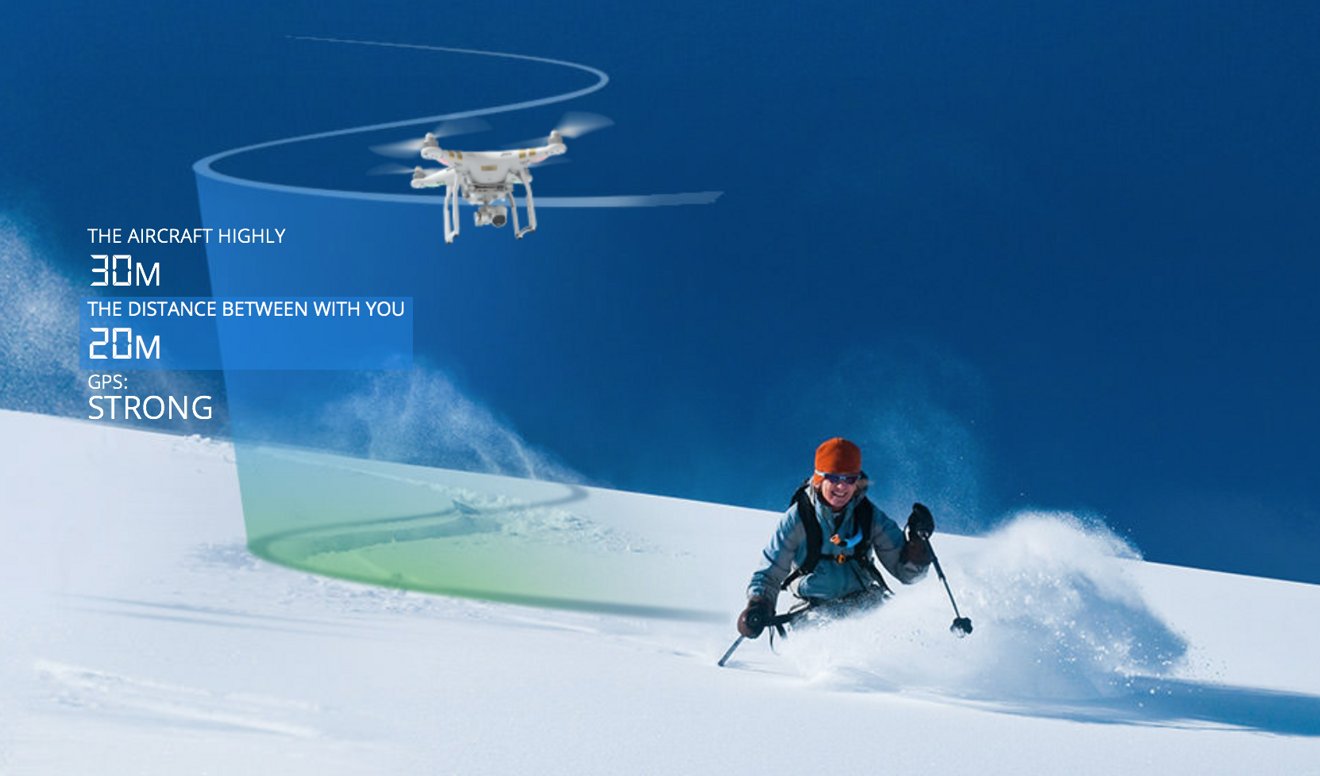 AppleInsider is supported by its audience and may earn commission as an Amazon Associate and affiliate partner on qualifying purchases. These affiliate partnerships do not influence our editorial content.
DJI's latest generation of drones, the Phantom 3 lineup, gained a number of new features on Monday, thanks to new firmware that adds "intelligent flight modes," including auto-follow, waypoints, and auto-filming of points of interest.
The new firmware is available for DJI's Phantom 3 Professional, Phantom 3 Advanced, and Phantom 3 Standard drones. It can also be applied to the company's higher end Inspire 1 flying camera.
The new modes enabled by the update are:
Waypoints: Record a flight path, then tell your Phantom 3 or Inspire 1 to fly along the same path repeatedly while you control the camera and orientation. Save your favorite missions, customize speed, and more.
Point of Interest: Tell your Phantom 3 or Inspire 1 to automatically revolve around a designated object, person, or place in a perfect circle. Automatic and customizable, get shots that only experts could before.
Follow Me: Tell your Phantom 3 to follow you, and it automatically flies and keeps you in the camera's view wherever you go. This is not available on the Inspire 1.
Home Lock: Customize your flight controls to be relative to you at all times. Flick a switch, and forward/backward and left/right flight will be set in relation to the Home Point.
Course Lock: Easily fly along a set path by putting your platform into Course Lock, which sets all flight controls to directions relative to its current heading.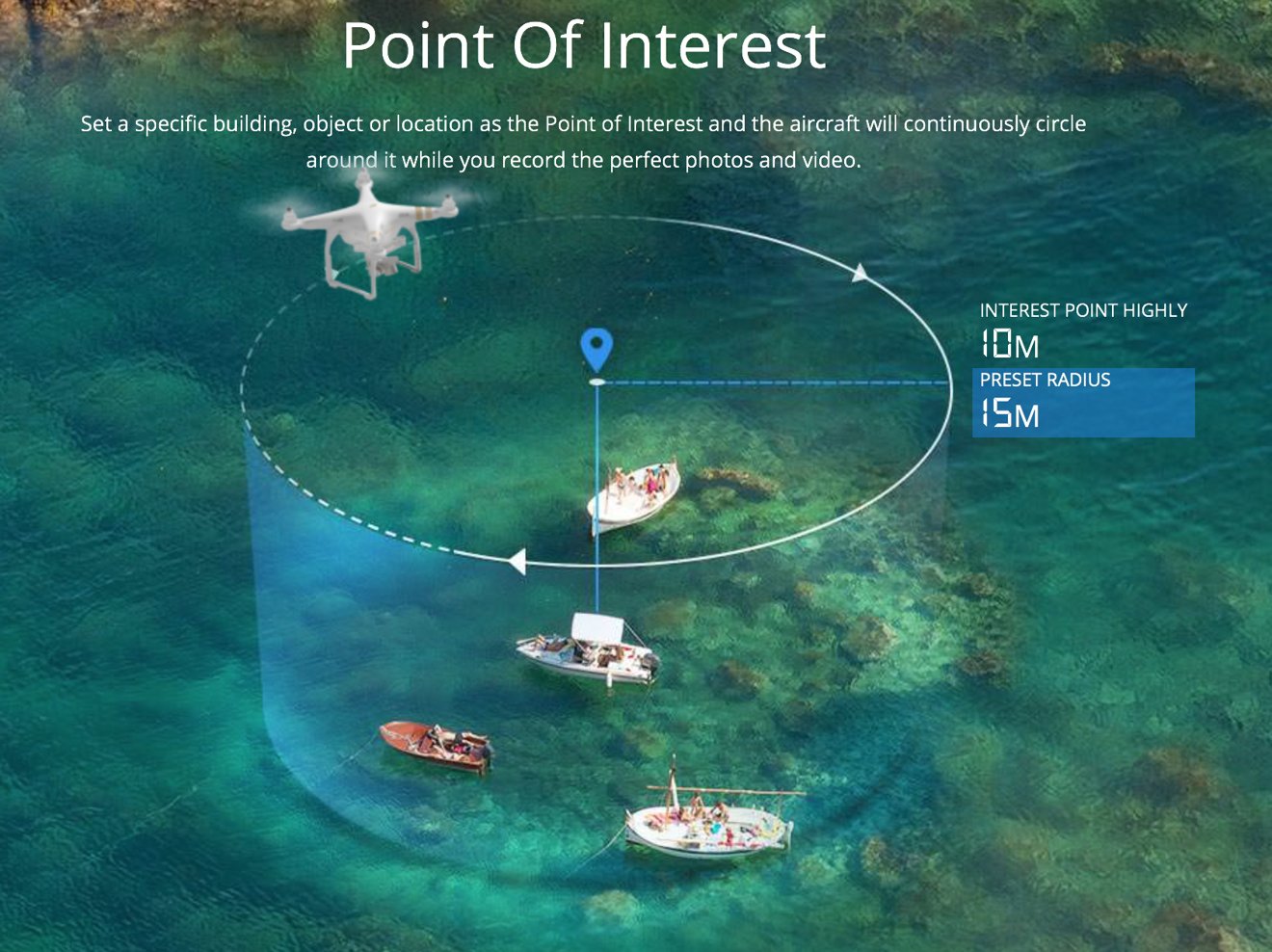 DJI has warned that its new "Intelligent Flight Modes" are only available when sufficient GPS signal is available. Pilots are also advised to keep the drone's controller in hand at all times, even when using automatic functions.
Auto-follow, in particular, has become a popular mode for other, competing drones, some of which are not yet on the market. For example, the AirDog, Hexo+ and Lily are all different types of user-tracking drones, aiming to make aerial photography simple.
Monday's firmware update also improves the camera quality on DJI's mid-range Phantom 3 Advanced to 2.7K resolution, or 2,704 by 1,520 pixels at 30 frames per second.
The new update comes just days after the iOS-connected accessories went on sale at Apple's online store. AppleInsider recently reviewed the Phantom 3 Professional and found it to be DJI's best phantom yet, sporting a greatly improved controller with clamp large enough to hold an iPad Air, as well as stunning 4K video footage.