Apple announces new Apple Watch Sport colors, accessories, Hermes partnership; watchOS 2 to ship Sept. 16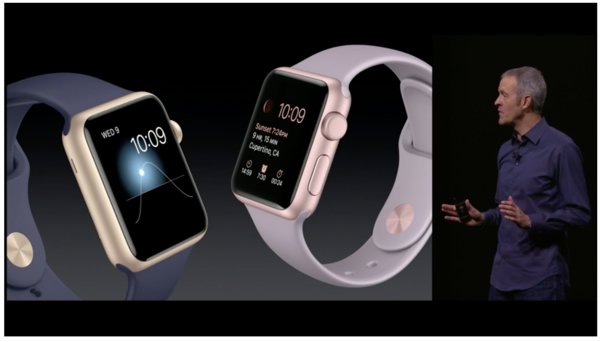 At its special event on Wednesday, Apple introduced a new lineup of Apple Watch Sport colors, a fall collection of Sport Band colors including a Product Red version, leather band accessories created by Hermes, while announcing a Sept. 16 release date for watchOS 2.
Apple's Jeff Williams announced new gold and rose gold colorways for the Apple Watch Sport, a take on the pricey Apple Watch Edition series, but in anodized aluminum. The new colors are available today in 38mm and 43mm versions with pricing remaining identical to shipping models.
In addition to new hardware, Apple also announced a partnership with luxury brand Hermes, which has created special leather bands for well-heeled Watch owners. Pricing has yet to be announced, but the band comes with bespoke Hermes watch faces.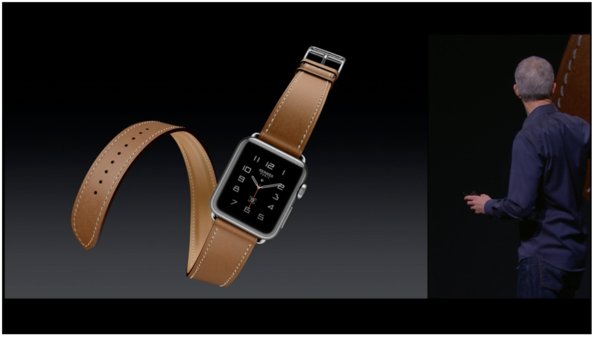 Apple is fielding a huge range of pastel Sport Band colors in what its calling a fall collection, suggesting more colors are in the works for next year. Included among those being a special Product Red band. Hardware/band packages have also been revamped.
Finally, Williams also announced that watchOS 2 will ship on Sept. 16. With the next-gen operating system, users will be able to run native apps, install third-party complications and more.