Apple's new 12.9-inch iPad Pro has 4GB of RAM, doubling iPad Air 2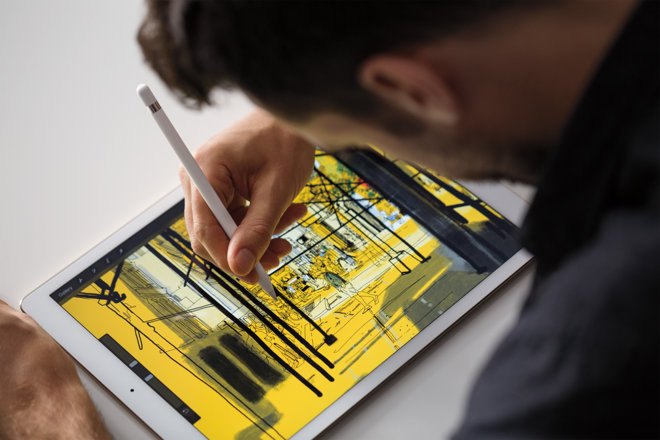 AppleInsider may earn an affiliate commission on purchases made through links on our site.
Apple's new iPad Pro may have 4 gigabytes of RAM, the most ever for an iOS device, Adobe inadvertently revealed in a press release, which has since been edited to remove the claim.
The release previously stated that the Pro is "great for creative workflows with a high res 12.9" touch screen display at 2732 x 2048 pixels, A9X chip, and 4GB RAM," G for Games noted on Thursday. A later check showed however that Adobe edited the sentence to strip out references to both RAM and the A9X.
The latter is a major marketing point for the tablet, but Apple typically avoids disclosing how much RAM it uses in mobile devices. When that data does come out, it's often in early leaks or post-launch teardowns.
Four gigabytes would be the most RAM in any iOS device to date, double the amount in the iPad Air 2. The quantity is in fact the same as the base configurations of the MacBook Air, which would help Apple's ambitions of making the Pro as fast as many laptops.
Adobe was a prominent player during Apple's iPad Pro announcement on Wednesday. The company took to the stage to show off several Creative Cloud apps on the tablet, including the new Photoshop Fix.
The Pro itself is only due to ship sometime in November, starting at $799 without the Pencil or Smart Keyboard accessories.