Apple unveils $799 12.9" iPad Pro with Smart Keyboard and Apple Pencil accessories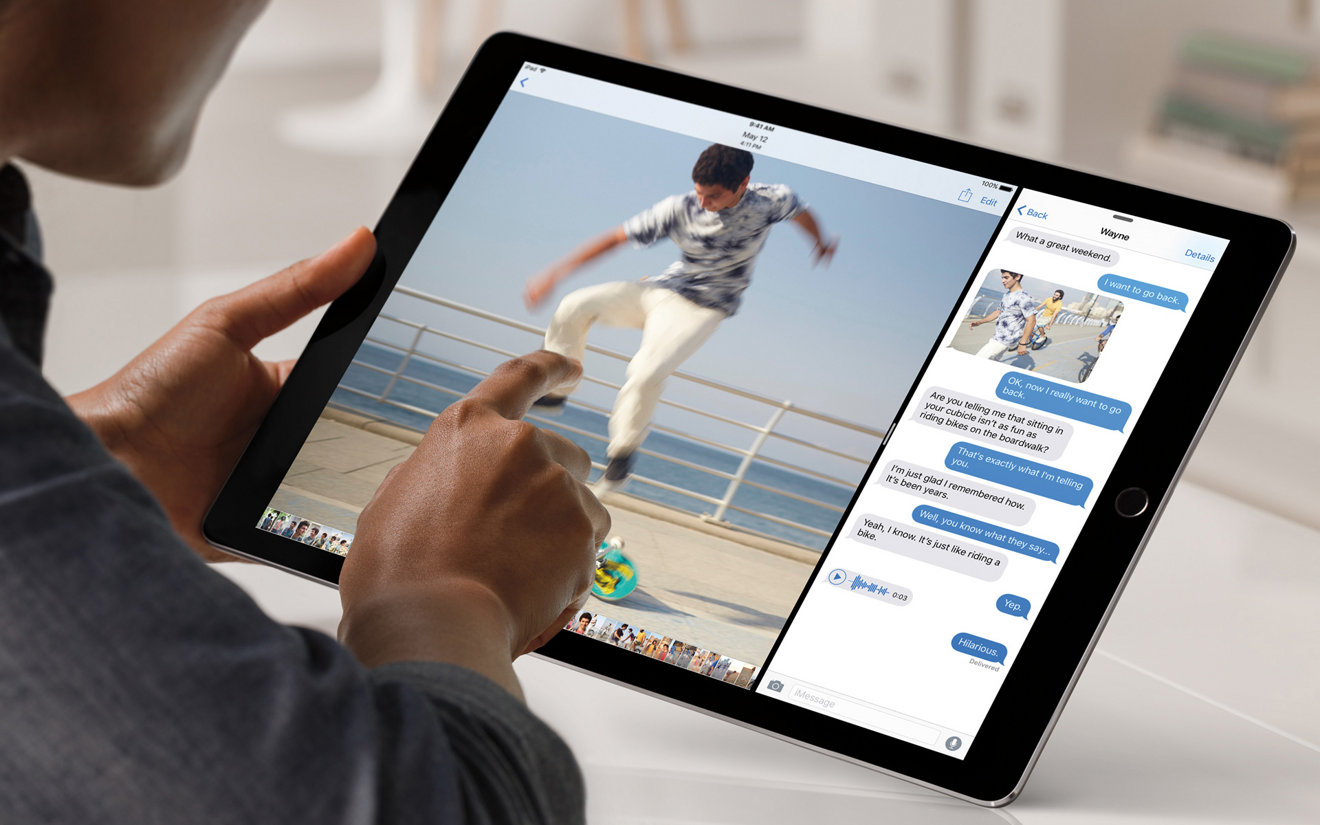 After years of rumors and speculation, Apple on Wednesday finally unveiled its jumbo-sized iPad Pro, boasting a 12.9-inch display, a new A9X processor, a four-speaker audio system, a stylus dubbed the Apple Pencil, and a Smart Keyboard that connects via a new docking port.
12.9-inch Retina display
A9X processor
Apple Pencil, Smart Keyboard accessories
Priced from $799 to $1,079
Ships in November
The Pro's screen is large enough to run two full-size iPad Air apps side-by-side. It boasts 5.6 million pixels, which is even more than the 15-inch MacBook Pro with Retina display.
The bigger display also allows for a full-size software keyboard, making typing easier. The Pro also takes better advantage of iOS 9 features such as Split View, picture-in-picture, and improved multitasking.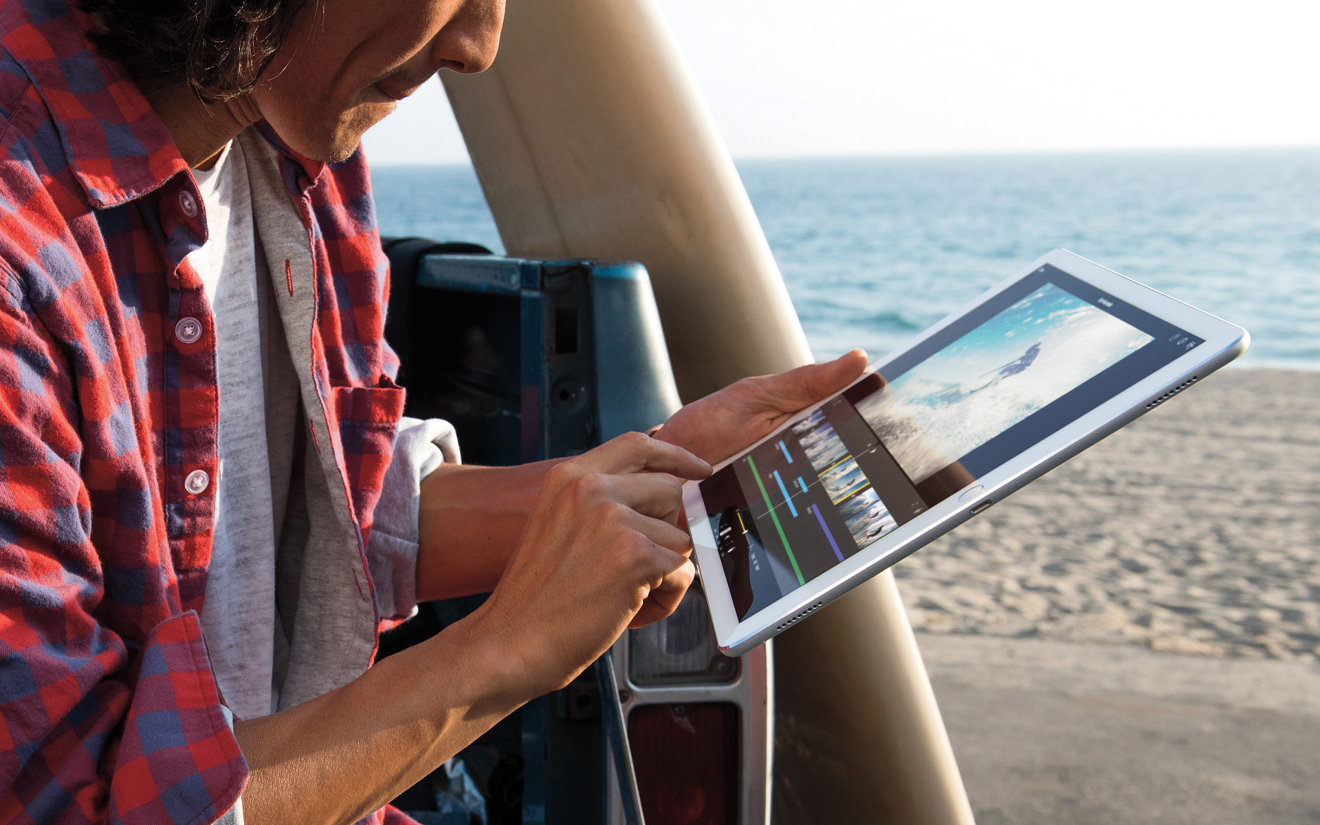 The A9X chip is said to be 1.5 times faster than a comparable desktop processor, and graphics performance is twice as fast as the A8X in the iPad Air 2. Apple claims, in fact, that the iPad Pro is faster than 80 percent of the portable PCs that shipped in the last 12 months.
Despite the speed and screen improvements, Apple still claims 10 hours of battery life, as with other iPad models.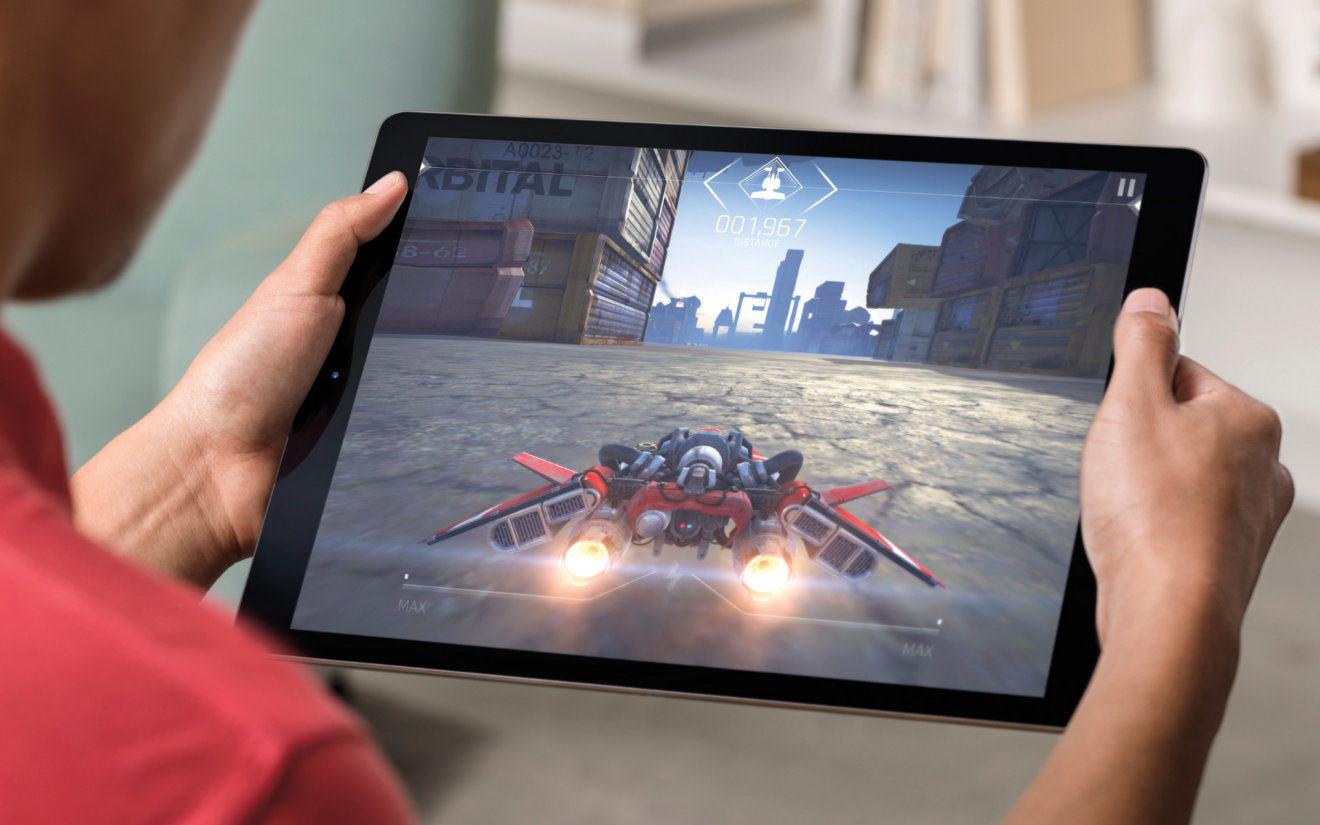 The four-speaker stereo system adjusts sound dynamically, based on the orientation of the tablet.
The product is 6.9 millimeters thick, slightly more than the 6.1-millimeter iPad Air 2. It weighs 1.57 pounds, just a fraction heavier than the first-generation iPad's 1.57 pounds.
It also includes an 8-megapixel iSight camera, a FaceTime HD camera on the front, 802.11ac Wi-Fi, and Touch ID. Color options include silver, gold, and space grey.
It starts at $799 for 32 gigabytes of memory. A 128-gigabyte version is $949, while a LTE-capable model — likewise with 128 gigabytes — is $1,079. An official launch is scheduled for sometime in November.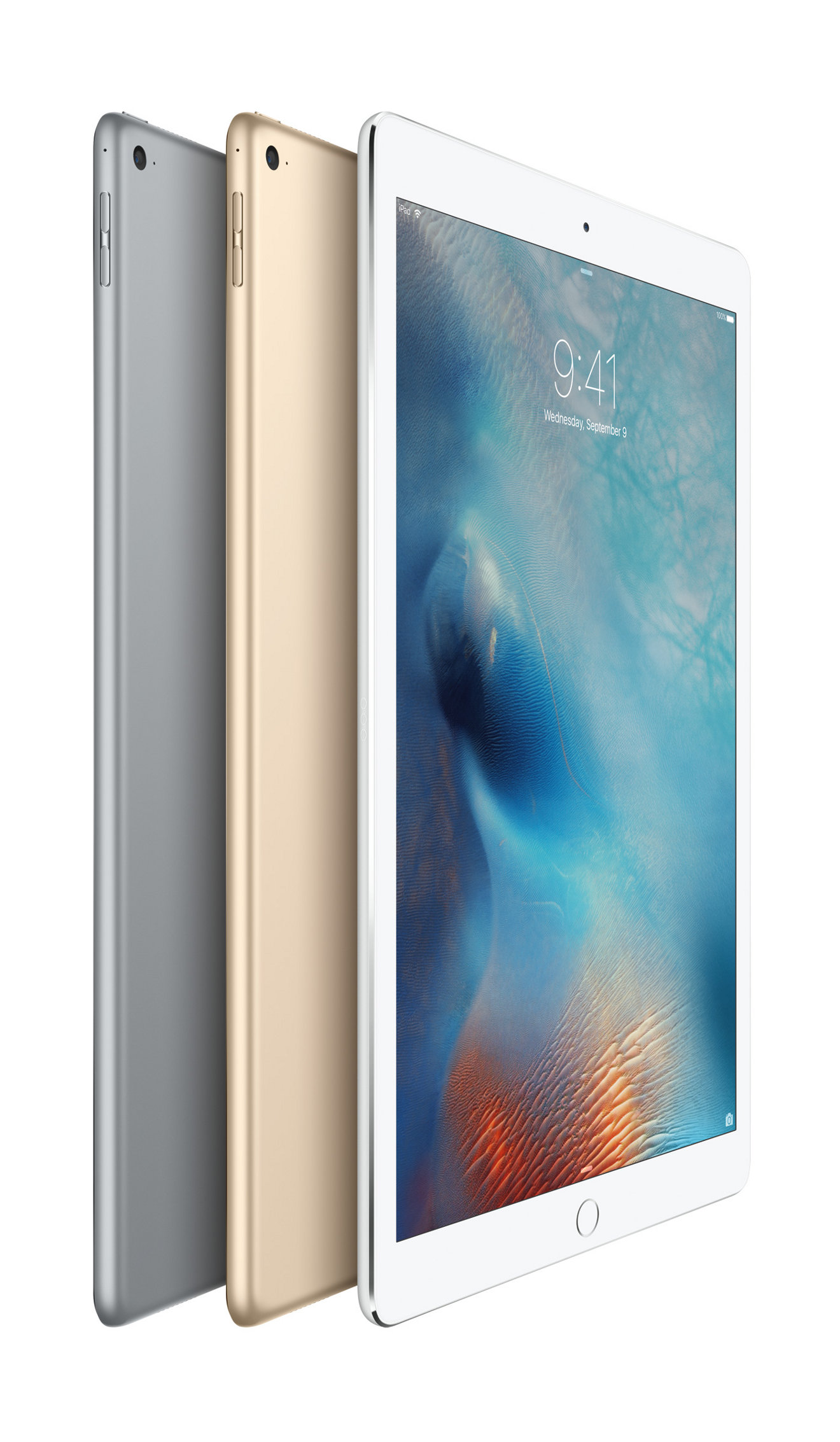 Apple will also offer a new $169 Smart Keyboard designed specifically for the iPad Pro. Integrated into a Smart Cover, the keyboard will connect magnetically to the tablet via a new Smart Connector port that transfers both power and data.
The Pro is further joined by a $99 accessory dubbed the Apple Pencil, capable of reading tilt, pressure, and more, and which exploits greater sensitivity and reduced latency in the tablet's display. A Lightning connector can be inserted into the Pro and used to quickly recharge the stylus.
In Wednesday's presentation, Apple invited Microsoft to the stage to show off some of its productivity apps, such as Office, and how they will work with the Pro and the Pencil. In an onstage demo, content was copied into a PowerPoint presentation.
Shapes were drawn in PowerPoint via the Pencil, and the app automatically converted drawings into shapes. More than 20 different types of shapes will be supported in Office, Microsoft said.
Also on stage was Adobe, showing off new iPad Pro-optimized versions of its creative suite. One demonstration had design director Eric Snowden quickly edit a photo, create a sketch, and lay out a composite document by switching between three Adobe apps using iOS 9's multitasking tools.
Like the Microsoft demo, drawing rough shapes in Adobe's composition app allowed for the quick creation of content areas. Each app supported input via standard touch or the Pencil for increased precision.