Hands On: Apple's latest iPhone 6s and 6s Plus with Live Photos and 3D Touch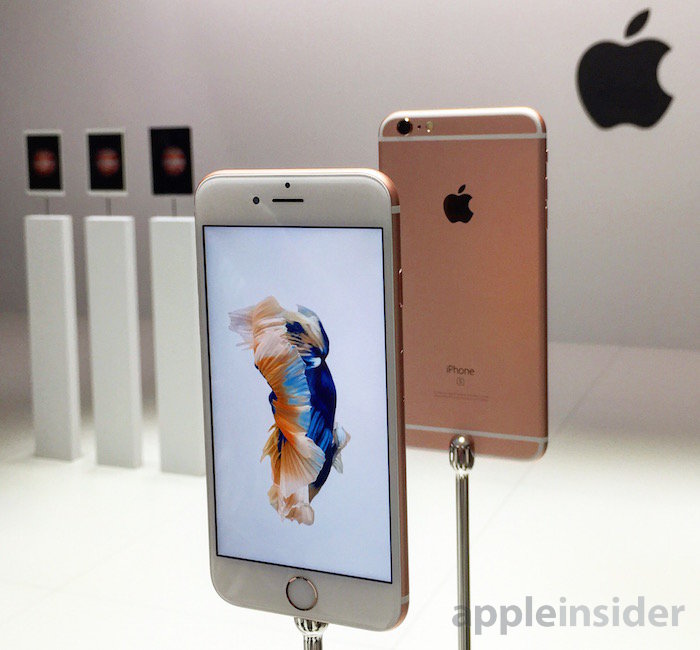 Apple latest "s" iPhone revamp— as it has every odd-numbered year since 2009's iPhone 3Gs— introduces a variety of significant changes under the hood without the device being readily discernibly different on the outside. iPhone 6s is faster, takes better pictures (including animated Live Photos), and delivers a deep new "3D Touch" interaction layer.
3D Touch
The most prominent new feature of the 6s generation is 3D Touch. After Apple Watch introduced Force Touch last fall, it was widely assumed that the next batch of iPhones would also introduce the same kind of technology.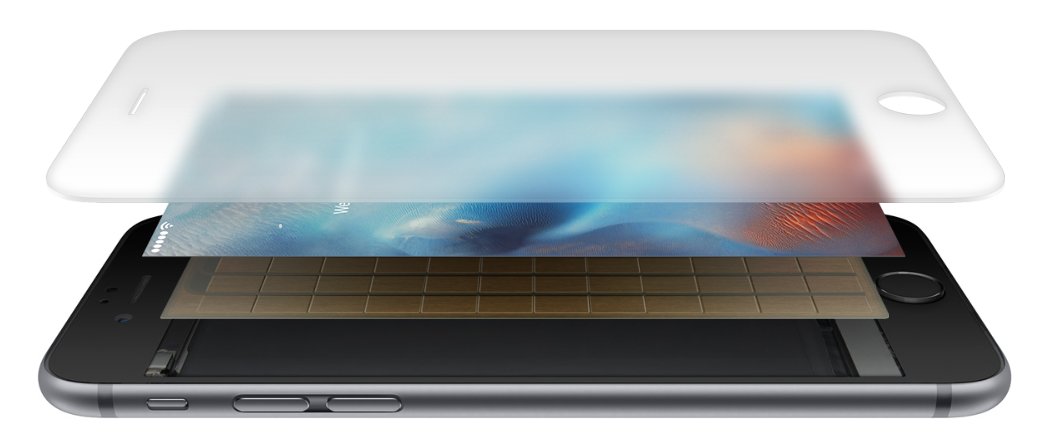 While similar in the sense of both involving a deeper press, 3D Touch is different enough in how it works to deserve a different name. Rather than just exposing additional options that wouldn't otherwise fit on the screen (as Force Touch does on Apple Watch), 3D Touch on the new iPhone 6s presents an alternative shortcut action similar to right (or contextual) clicking on the PC desktop.
For example, if you deep press a "3D Touch" on a Home Screen app icon that supports it, you are presented with a contextual menu of app "Quick Actions" that take you right into the app. One example is a 3D Touch on the Camera app, which then presents options including taking a Selfie. Select that, and the Camera app opens with the front facing FaceTime camera already selected.
Other Camera Quick Actions include taking a video, a Slomo video, or a standard photo. Because there is a moment of delay after opening an app while it loads, selecting a Quick Action lets you skip right into the app feature you want without having to attentively wait between launching the app and digging into the feature you want to use.
In Mail or Messages, the shortcuts presented include recent contacts that you are likely to want to message again. Maps offers Quick Actions to give you directions home, mark your current location, share your current location, or search nearby. Facebook and Instagram will present shortcuts that deep link into the apps' content posting features.
Quick Actions is somewhat similar to right clicking on a Mac app icon, but it appears to present more useful shortcuts to accelerate the task of beginning various common tasks. On the Mac, right clicking apps in the Dock usually just presents a list of recent documents and open windows.
Using Quick Actions with 3D Touch also a bit like the old days of launching an executable binary with boot arguments from the command line. But rather than being a power user feature, it's simple and intuitive to launch a deep linked app Quick Action with 3D Touch, and it appears to be a very useful new embellishment to the iOS user interface.It's simple and intuitive to launch a deep linked app Quick Action with 3D Touch, and it appears to be a very useful new embellishment to the iOS user interface.
Unfortunately, 3D Touch does require new sensor hardware to detect the deep press, so it only works on iPhone 6s and 6s Plus. No other iOS devices, including the new iPad Pro, have sensors to support 3D Touch, so at least for the next year it will be exclusive to iPhone 6s early adopters.
A second feature of 3D Touch applies to emails, messages, hyperlinks, photos and other content you might want to right click on if it were on a PC desktop. On iPhone 6s, an initial 3D Touch invokes "Peek," Apple's iOS nomenclature for what is essentially a QuickLook of a document, email or the content referenced in a hyperlink (a web page, map location, or other QuickLook/Data Detector link).
Once you bring up a Peek, you may have options to perform some action on it (such as replying to or forwarding an email preview). Press deep again, and the Peek turns into a "Pop," or a full launch. This is equivalent to taking a QuickLook preview on the Mac desktop and telling it to "Open with" its default app (such as "Open in Preview").
A 3D Touch on an email Peek, for example, opens the email in a full screen view, rather than a dismissible preview. Pop open a photo Peek, and you can edit or share it. This again seems to be a very practical and intuitive feature, rather than just a gimmick.
3D Touch is also used to enable the user to review their photo library while within the Camera app, making it easier to jump between reviewing pictures and taking them. That's a really smart new feature, and we're likely to keep seeing new examples of 3D Touch being used in innovative, clever ways, both by Apple's built in apps as well as from third party developers.
Live Photos
Another use of 3D Touch is to invoke Live Photos, a new feature that works similar to Burst capture, but automatically in the background. When you take a photo with Live Photo turned on (it's on by default), the camera takes a series of photos and animates them into a GIF-like mini-movie. This is stored along with the original photo, but its compressed to the point where it only about doubles the size of the photo.
If you don't like Live Photos, or are cramped for space, you can turn the feature off as easily as you turn off the LED flash or HDR features.
As you swipe through your photo library, Live Photos offer a glimmer of animation. 3D Touch on them, and the photo plays a short few seconds of video.
The result feels magical or futuristic (think of the moving pictures within the magical books portrayed in Harry Potter, or the infinitely enhanceable and 3D-scene perusable photographs in Bladerunner). They also invoke a new layer of emotion as you watch your child photos spring to life, audibly with laughter, see your friends strike a pose for that group shot, or watch the trees in your landscape sway as the clouds move and birds fly by. Apple's implementation of Live Photos is effortless and basically perfect. And it's really cool
Live Photos is a real cool feature I've wished for in a more basic implementation for Burst captures, but Apple's implementation is effortless and basically perfect. There's no settings to configure and no preparations to make. It just works. And it's really cool.
Additionally, Apple is working with Facebook to enable users to share Live Photos as a file format, and it shouldn't be hard for other platforms to play them back as well. You can also select one of your own Live Photos to serve as a Dynamic Wallpaper on your Lock Screen.
Better Photos
One area that Apple always addresses in new iPhone generations is the camera, and iPhone 6s doesn't disappoint here either. The main iSight camera gets a resolution boost to 12MP from 8, while compensating for those smaller, more densely packed photo sensors with new technologies to mitigate the noise and color issues that typically accompany high megapixel counts in small, mobile camera sensors.
The front facing FaceTime camera also gets a much needed boost from 1.2MP to 5, and further enhances its ability to take Selfies with a new "Retina Flash" feature that (like Photo Booth on the Mac), momentarily over-brightens the screen to better illuminate the subject. Rather than just being a white flash, Apple says its using its TrueTone technology to sample the ambient light and flash the correct color to best illuminate the photo being taken.
There were plenty of very impressive photos taken with the new 6s, although the conditions of the hands-on area leave us wanting to take more tests shots in a variety of situations to get a better grasp of how well both cameras work in real world conditions. The changes Apple has made seem to be exactly in the right direction, however.
Video capture now supports capture at "4K" resolution (3840x2160, or four times the pixels of full 1080HD video) at 30 fps. The 6s Plus also now includes optical video stabilization for both photos and video capture.
Stronger body & brains
While iPhone 6 feels rather fast, every iPhone 6 Plus I've used has felt a bit laggy when switching between apps and opening the camera. There were also some complaints last year targeting its supposed "bendability," although those claims were later proven to be both overblown and not really any worse than other phones on the market.
In any event, Apple has addressed both issues with a much faster A9 chip that claims to be 70 percent faster at GPU and 90 percent faster at GPU tasks, a much larger leap than the rest of the industry and a much larger leap than last year's A8 was over the already very fast 64-bit A7. The new A9 now incorporates an M9 motion processor.
Additionally, the new 6s models also get the same 7000 series aluminum used in Apple Watch, providing for a stronger structure. Apple also says the new models use even more scratch resistant glass, although I haven't seen actual issues with existing iPhone 6 models scratching up in normal conditions.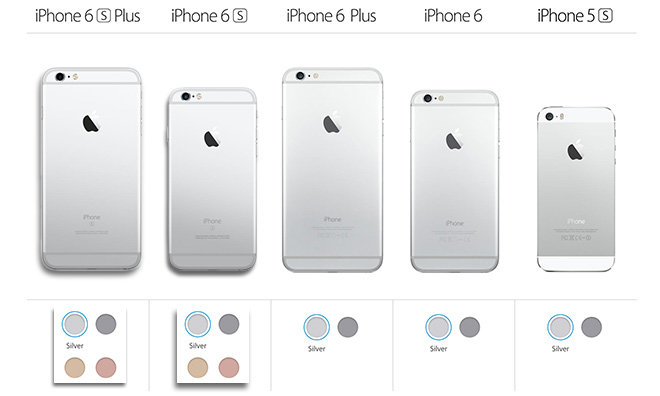 On a purely cosmetic level, the new 6s models now get a new rose gold option, in addition to the standard gold, space grey and silver. The new rose gold looks like a pinkish, rosé champagne, and basically advertises that you have the latest iPhone 6s, as the other colors have already been available for a year. Standard gold, going forward, will only be available as an option for the newest models as well. Used in a case, the shell color isn't very obvious however.
Other than that, and some minor variations in slightly increased dimensions and being a fraction thicker and slightly heavier, the physical changes are virtually all internal. Case vendors sound like the slight changes won't really affect the fit of existing cases designed for the original iPhone 6 models.