First take video: 3D Touch adds new depth in navigation for iPhone 6s, 6s Plus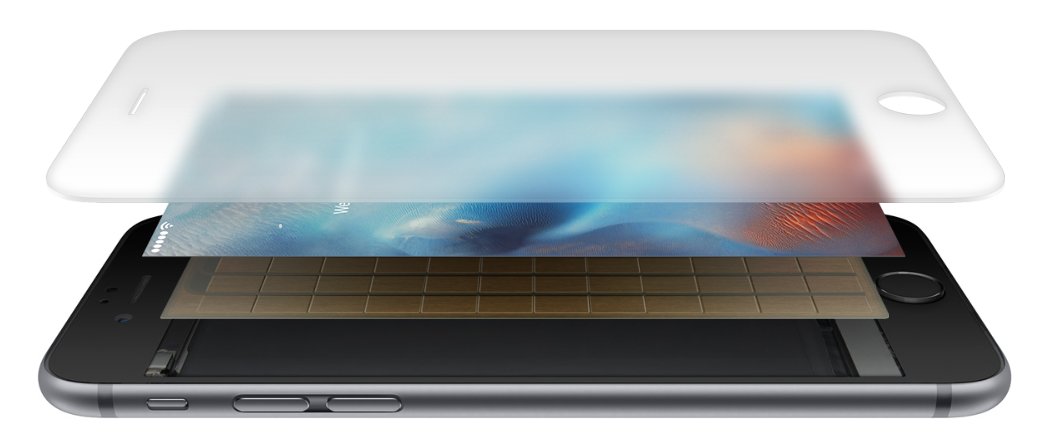 It's been eight years since the original iPhone introduced its fully finger-driven, capacitative multitouch interface, completely erasing the market for button, trackball and stylus-driven phones. This year, Apple is enhancing its iPhone multitouch with the new depth afforded by pressure sensitive 3D Touch technology.
Foreshadowed by Force Touch on Apple Watch, 3D Touch on the new iPhone 6s and 6s Plus delivers a similar layer of pressure sensitivity, but implements its technology in an entirely new way.
Rather than invoking another layer of button commands, 3D Touch presents new contextual menus and triggers a QuickLook-like preview backed with animations and haptic feedback that reinforce the feeling of direct manipulation within the onscreen interface.
When used with app icons on the Home screen, 3D Touch can offer Quick Actions ranging from recent contacts you might want to Mail or Message, or it can offer shortcuts to actions deep within an app. Apple provides Quick Actions for a variety of its own apps, including Clock, Contacts, Camera (shown below), App Store, iBooks, News, Podcasts, Voice Memos, Video and Notes.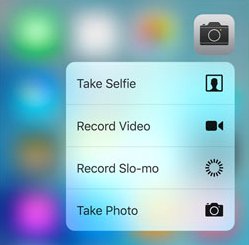 Within lists of Mails or Messages, 3D Touch can offer a quick "Peek" at the item without changing it read status, or offer to take a quick action on the item, such as a reply, forward or deletion. A second 3D Touch on the Peek turns it into a "Pop," Apple's term for opening it up.
"Peek and Pop" lets users jump in and out of content without losing their current place or requiring manual navigation to return to where they were. In addition to Mail and Messages, it currently also works in Apple's built it Camera and Photos, Safari, Calendar, Maps, Music, News, Notes, Video, Weather and Find My Friends apps.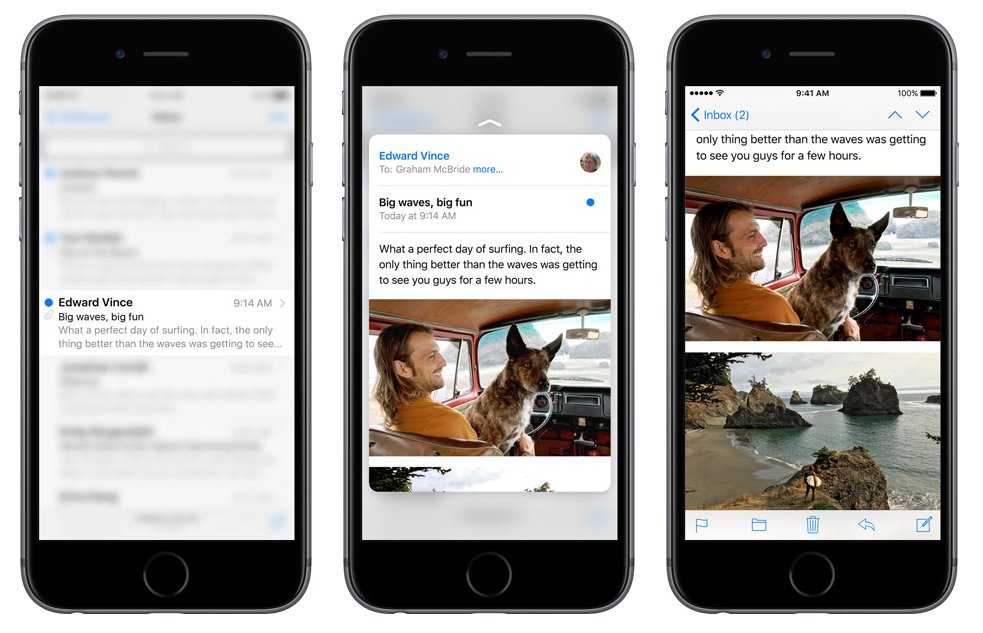 The feature also works on attachments, hyperlinks and other content the user might want to preview before choosing to actually open it.
For example, a Peek at a webpage URL brings up a preview of the actual page; a reference to a map location shows it on a live map; and a reference to a flight number can bring up flight information.
Peek and Pop can also be supported by third parties. For example, the 3D Touch feature will work in Instagram to view a single photo quickly, and then even favorite it, without fully opening it into its own page.
Twitter, Dropbox, Pinterest and Shazam already have introduced apps with support for 3D Touch, and many more developers have announced plans to implement support for it in the near future.
The new layer of navigation 3D Touch brings to iOS devices lets users quickly review graphics, messages and other content appearing in a long list without thinking about return navigation. Where we've tired it, it works rapidly and intuitively.
Other existing implementation of 3D Touch in iOS 9 include Notes' support for pressure sensitive drawing strokes, as well as annotations made in Mail Markup on attachments; a deep press on Live Photos to bring up their animation and ambient audio; trackpad support for navigating by touch on the keyboard; and deep pressing on the left side of the screen to switch between background apps.
We will be providing a closer look at how 3D Touch works in our full review of the new iPhone 6s and 6s Plus.