GoPro launches $200 Hero+ camera, cuts price of Hero4 Session by $100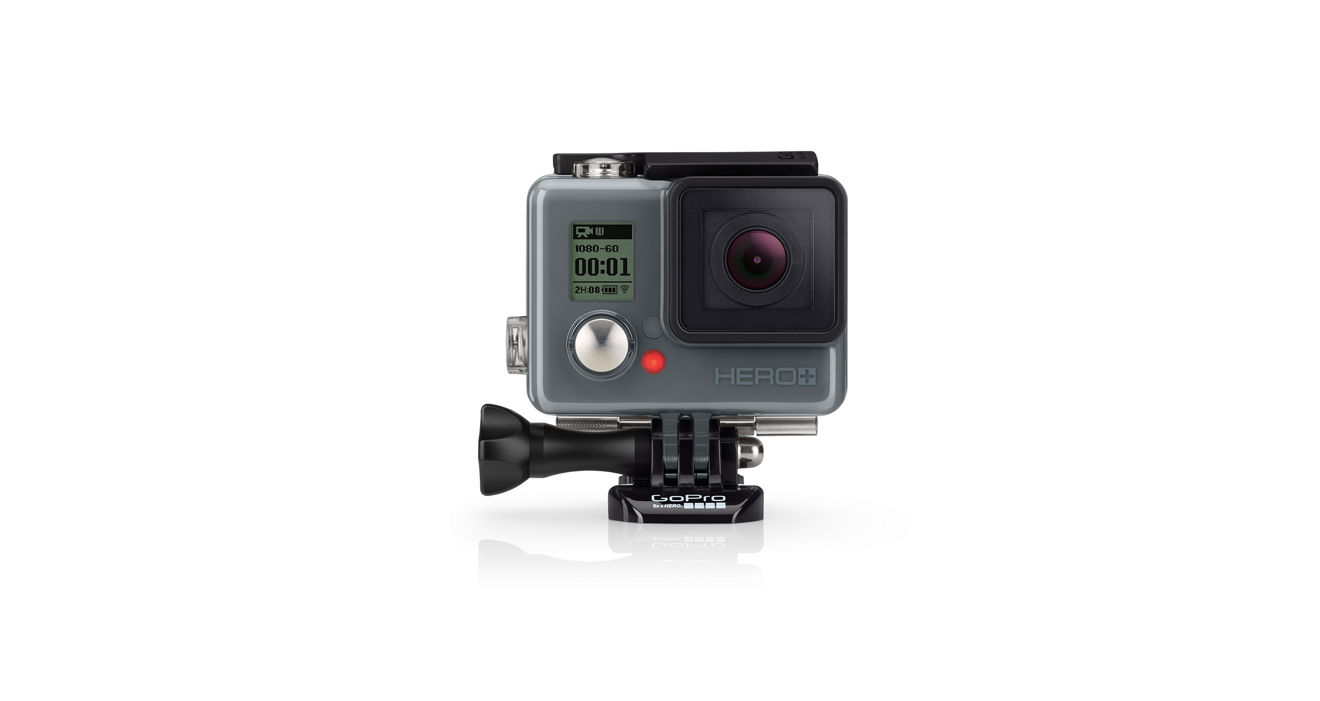 GoPro on Monday revealed a new, lower-cost action camera known as the Hero+, and simultaneously reduced the price of the compact Hero4 Session to $300.
The Hero+ is priced at $200, and offers improvements over the basic Hero such as Bluetooth and Wi-Fi support, enabling control via the company's mobile app and Smart Remote. Video recording scales up to 1080p at 60 frames per second, versus the Hero's cap of 30 frames per second.
Still image capture, meanwhile, has been upgraded from 5 megapixels to 8. The Hero+ should ship on Oct. 4.
The new price for the Hero4 Session is $100 lower. With its old pricetag, the camera was just as expensive as the Hero4 Silver, despite it jettisoning normal GoPro features like full onboard controls.
The Session's main draws are its extremely compact size and built-in waterproofing. Most GoPro models, even the top-end Hero4 Black, require separate waterproof housing.