Apple Music, iTunes Movies and iBooks debut in China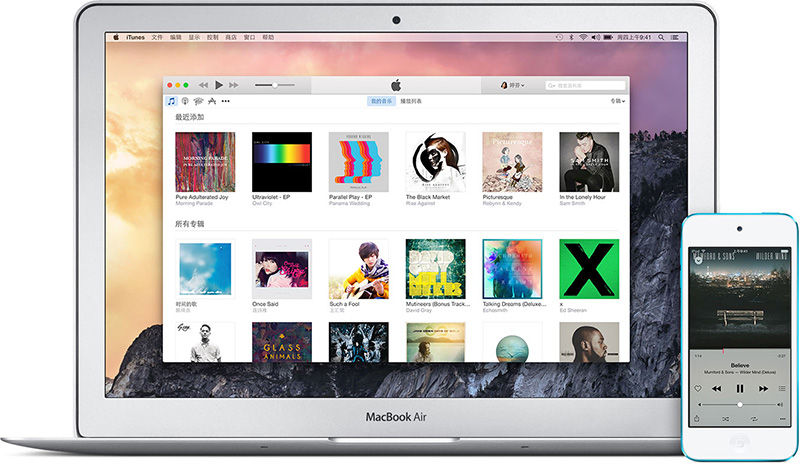 Apple announced a major expansion to its digital content offerings on Wednesday local China time as the company introduced the huge Asian market to Apple Music, iTunes Movies and iBooks services.
For the first time ever, Chinese customers will be granted access to an Apple Music catalog of songs numbering in the millions featuring Chinese artists Eason Chan, Li Ronghao, JJ Lin and G.E.M., as well as worldwide stars Taylor Swift, Ed Sheeran and more, the company said in a press release. Alongside music, iTunes Movies delivers films from both China and Hollywood, while iBooks opens the door to both free and paid ebooks.
"Customers in China love the App Store and have made it our largest market in the world for app downloads," said Eddy Cue, Apple's senior vice president of Internet Software and Services. "One of the top requests has been more great content and we're thrilled to bring music, movies and books to China, curated by a local team of experts."
Three-month Apple Music trials start on Sept. 30 in China, the same day free-to-try services are scheduled to end in the U.S. Following the trial period, Chinese customers will be charged a 10 RMB per month fee for single-use accounts, or 15 RMB per month for family plans.
iTunes Movies will carry international blockbusters as well as offerings from local studios like Bona, Huayi Brothers and 1905. To commemorate today's launch, Apple is offering "The Taking of Tiger Mountain" as a free download for a limited time.
Finally, the iBooks Store has been filled with a variety of Chinese language books including "Big Head Son & Little Head Dad" by Zheng Chunhua and "The Family Belongings of Chinese People" by Ma Hongjie. Apple's digital storefront will also be the first to offer Stephenie Meyer's "Twilight" series for purchase.
China has quickly become one of Apple's most important sales regions as the company moves beyond device-saturated markets like North America and Europe. This year, for example, the company included China as an iPhone launch country for the first time.