Beats Pill+ is its first new Bluetooth speaker since Apple acquisition, recharges via Lightning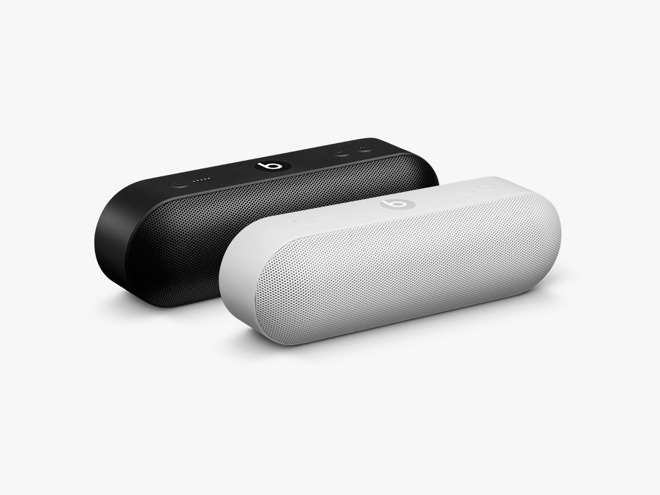 AppleInsider may earn an affiliate commission on purchases made through links on our site.
Beats on Wednesday announced the Pill+, a new mid-sized $230 Bluetooth speaker, marking the first portable speaker accessory released under the ownership of Apple.
Replacing the previous Pill speaker, the redesigned Pill+ is slightly larger than its predecessor, but smaller than the company's discontinued Pill XL.
Apple has flattened the top and bottom of the device to make it rest in a more stable fashion. It has moved the power button and volume controls from the back to up top, while curved speaker array remains on the sides.
Like with previous models, the Pill+ features two tweeter speakers on the outside, while two woofers are centered.
On the back, the Pill+ features an Apple Lightning port that allows the speaker to be recharged. There's also auxiliary input for 3.5mm audio connections, as well as a full-size USB port that allows other devices to be recharged from the Pill+.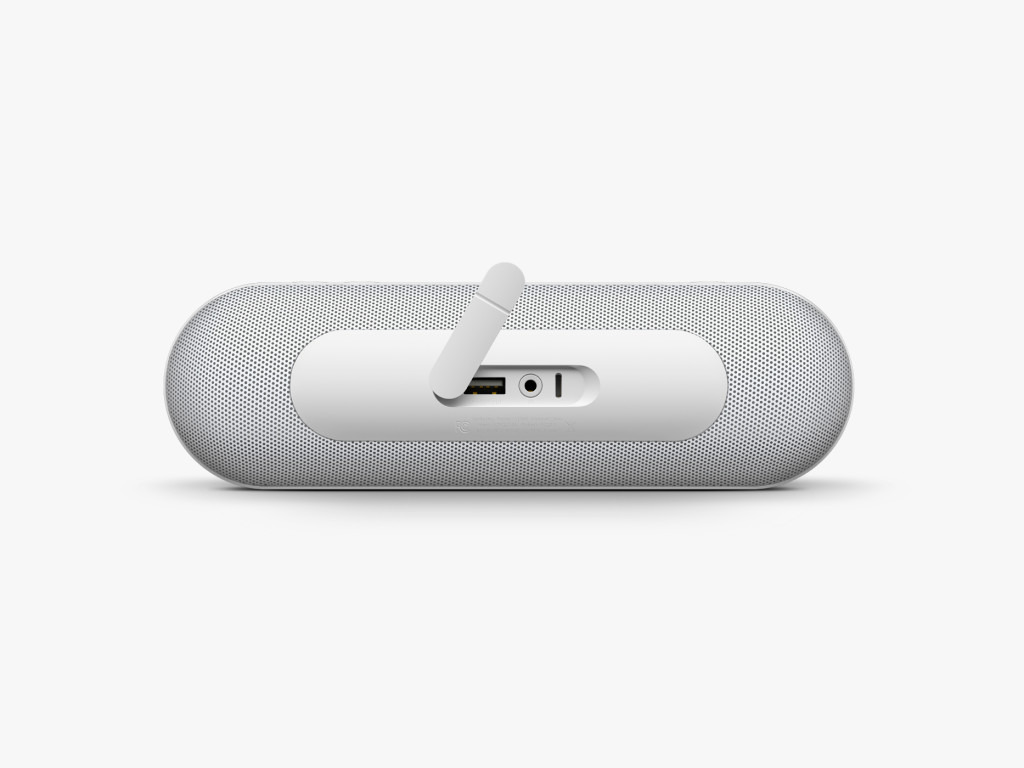 The new Beats Pill+ is advertised to offer up to 12 hours of playback time on a single charge.
The full list of features of the new Beats Pill+, according to Apple, are:
Sound - The Beats Pill+ is slightly larger than the original Beats Pill speaker, allowing for a bigger and fuller sound. The stereo active 2-way crossover system creates an optimized sound field for dynamic range and clarity across all genres of music. Tweeter and woofer separation uses the same acoustic mechanics found in professional recording studios around the world.
Design - With its clean and sophisticated design, Beats Pill+ speaker looks as good as it sounds. Compact and durable enough to throw in your bag, the Beats Pill+ is designed to go wherever you do. Convenient button controls are now at the top of the speaker so you can manage your music with ease.
Power management - The Beats Pill+ speaker has a 12-hour battery life to stay charged on the go. The lightning cable and power supply provide a quick full charge in just 3 hours. Keep track of your power levels with the fuel gauge so you always know how much battery is left and use the USB port to charge out.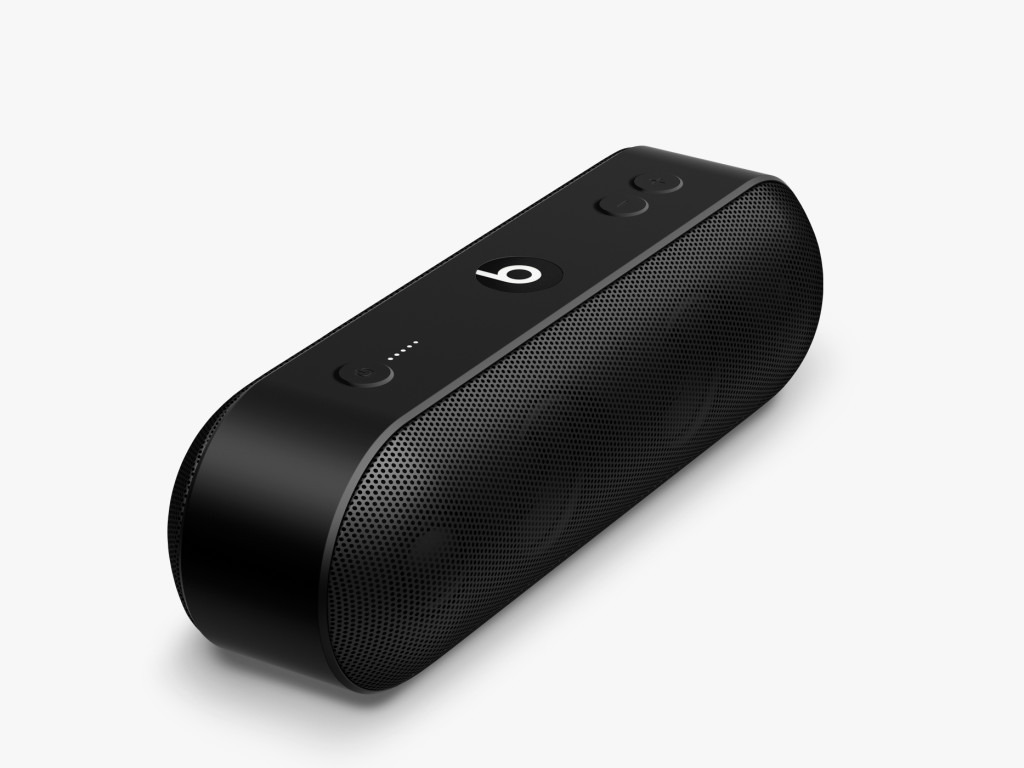 Priced at $229.95, the Beats Pill+ will be available at Apple's website and authorized Beats retailers beginning in November.
"When you obsess about sound the way that we do at Beats, portable Bluetooth speakers can be very tricky," said Beats President Luke Wood. "We spent countless days, weeks, months testing for that perfect combination of form and function - small enough to travel but still big enough to feel the emotion of the music. That's what you get with Pill+."
There's also a new "DJ mode" app for both iOS and Android that allows two people to control the device at once. Two Beats Pill+ units can also be paired together to combine for more dynamic stereo sound, or multi-room synced sound.
Apple says that Beats has shipped more than a million Beats Pill units worldwide since the product launched in 2012.
"According to NPD, Beats is the current sales leader in the wireless category with its portfolio of Bluetooth headphones and speakers," said Ben Arnold, industry analyst from The NPD Group. "Bluetooth continues to be a primary driver of growth in the wireless audio market, as Bluetooth headphones and speakers have grown 57 percent year to date. The increase in sales indicates consumers value having a premium audio experience along with the convenience of wireless."