Jimmy Iovine rails against 'freemium' price model, says most tech companies are 'culturally inept'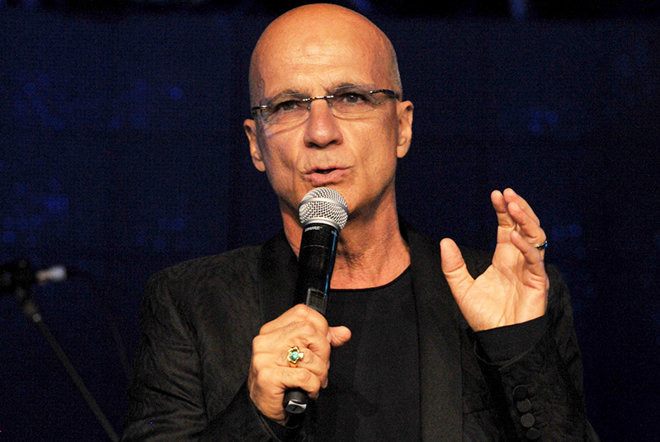 At the Vanity Fair New Establishment Summit on Wednesday, Apple executive Jimmy Iovine said free-to-stream and so-called "freemium" pricing models are killing the music industry, saying tech companies that offer such services are profiting on the backs of artists.
Iovine unsurprisingly touted Apple Music as a solution that offers something for consumers and artists alike, positioning the service as a friend to music makers, reports The Verge.
"Free is a real issue. This whole thing about freemium, maybe at one time we needed it. But now it's a shell game," Iovine said. "These companies are building an audience on the back of the artist."
While big-name products like Pandora and Spotify offer free ad-supported tiers alongside paid subscriptions, Apple Music is a purely for-pay service. Beats 1 Radio, which can be accessed by non-subscribers, differs from competitors in that it's a live station being streamed over the Internet, meaning users can't skip songs.
After Iovine's company Beats was acquired by Apple, it took some time for the two parties to come together on a "common agenda" relating to music. He said Apple took on "300 lunatics" when it bought Beats, according to a report from Business Insider.
"Most media companies are technologically inept, and most technology companies are culturally inept," he said. "You know, just because you go to Burning Man doesn't make you Hunter S. Thomspon."
When the teams at Apple reached consensus on a way forward, Apple Music was born.