First look: SteelSeries Nimbus wireless controller brings multiplayer gaming to Apple TV

AppleInsider is supported by its audience and may earn commission as an Amazon Associate and affiliate partner on qualifying purchases. These affiliate partnerships do not influence our editorial content.
Online buyers of the new fourth generation Apple TV get a "personalized" recommendation to also buy the SteelSeries Nimbus, a wireless video game controller designed to enhance gameplay on the new device with physical joysticks, a D-pad and buttons. Although it won't be required for standard play on any games, it is needed for multiplayer gaming.
We ordered a SteelSeries Nimbus with our Apple TV preorder, and received the Bluetooth 4.1 device immediately. The new Apple TV isn't expected to begin shipping until Friday (although it's already Friday in New Zealand).
SteelSeries Nimbus not only works with Apple TV, but also works with iPhone 5, iPad 4 and the 5th generation iPod touch (and newer models) as well as Macs running OS X 10.9 or later.
The new Nimbus model is similar in size and features to standard console controllers, unlike the very compact SteelSeries Stratus we reviewed last year, which suffered from a design focus on being portable making it uncomfortably small.
The new Nimbus controller feels comfortable and solidly well built, and at $50, is also half the price of the first wave of "Made for iOS" controllers that began to appear after iOS 7 added support for standardized game controllers. It weighs 8.54 ounces (242 grams).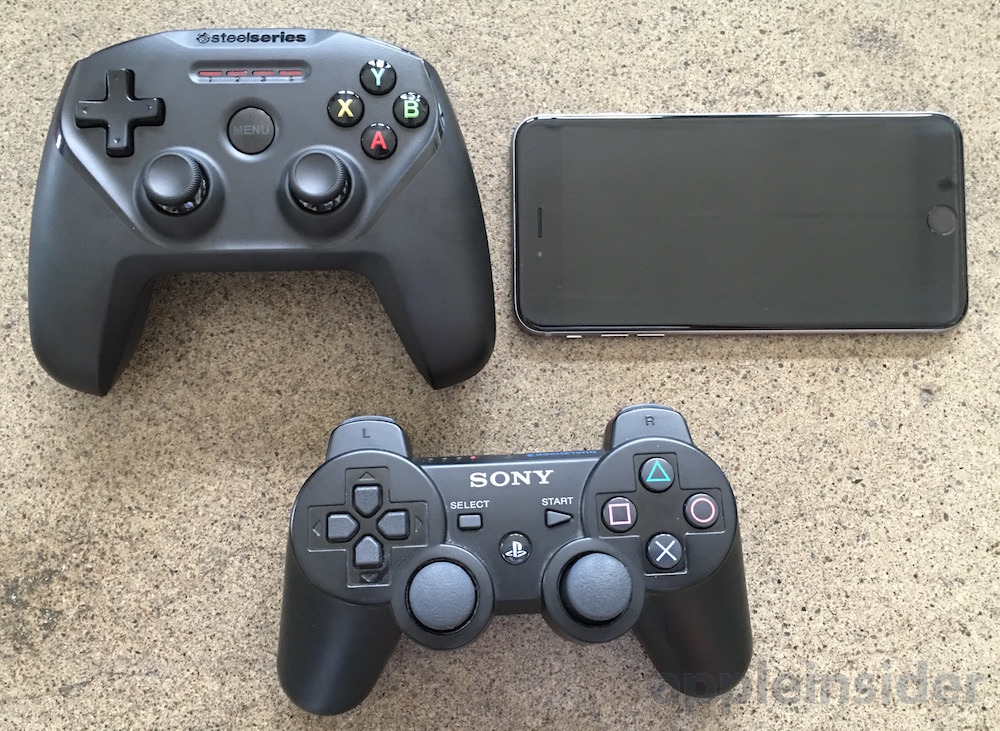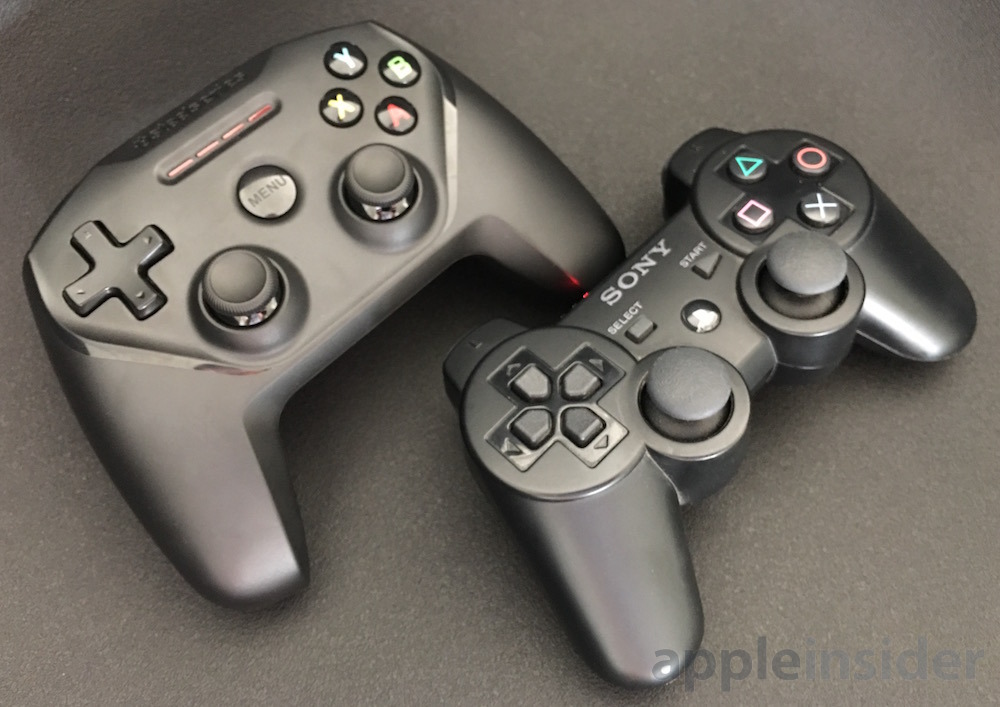 It does not have a gyro or motion sensors or rumble actuator similar to Sony's standard Playstation "SixAxis DualShock" controllers. It is otherwise very similar, with two buttery-smooth analog joysticks, Xbox-style A/B/X/Y action buttons, a four way directional pad and two sets of left/right buttons on the back side.
The controller also features a Menu button that allows it to navigate Apple TV, although for motion, trackpad and mic support (for Siri commands), you'll still need to use the bundled Apple Siri Remote, which by itself costs $79. Apple TV can only connect to one Siri Remote at a time
However, Apple isn't "recommending" that buyers get an additional Siri Remote because Apple TV can only connect to one Siri Remote at a time.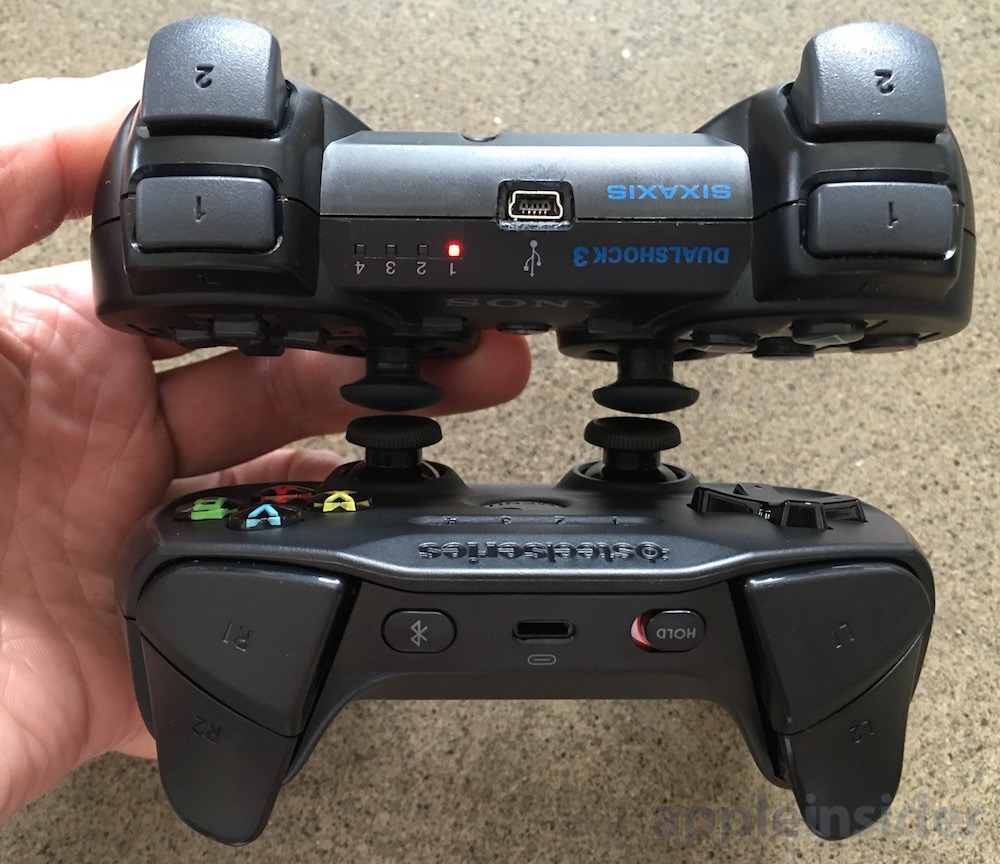 For multiplayer games, users can pair multiple MFi remotes like the Nimbus, or potentially use their iPhone or iPad as a controller. The Nimbus has four numbered LEDs to show its multiplayer status.
Like the Siri Remote (and Apple's latest batch of Magic Keyboards and Mice), the Nimbus controller features a Lightning port for recharging its Lithium Ion battery, which is rated for 40 hours of play.