Game controller support is already better on Apple TV than iOS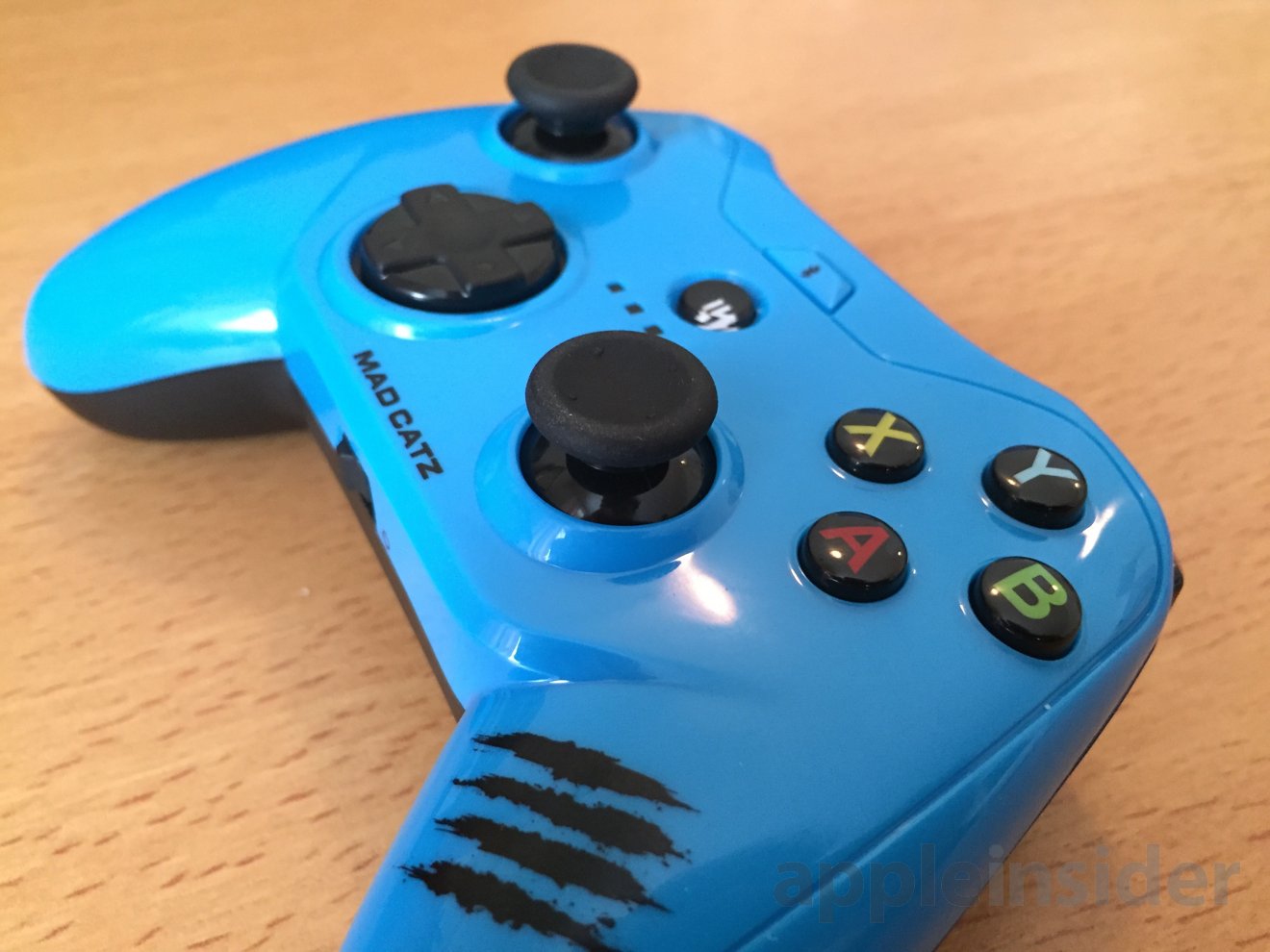 Right out of the box, the new fourth-generation Apple TV offers much clearer, simpler, and broader support for dedicated physical game controllers than the iPhone or iPad, even though the latter devices have featured gamepad connectivity for years.
Using game controllers with the new Apple TV is a far more pleasant experience on its tvOS platform than on Apple's iOS, thanks to two key reasons:
The Apple TV App Store clearly states whether or not a download supports game controllers
Compatible gaming controllers can be used to navigate across the entirety of tvOS
These two inclusions make tvOS a platform much better suited for third-party physical gaming controllers than iOS, where it remains a far more frustrating and confusing experience.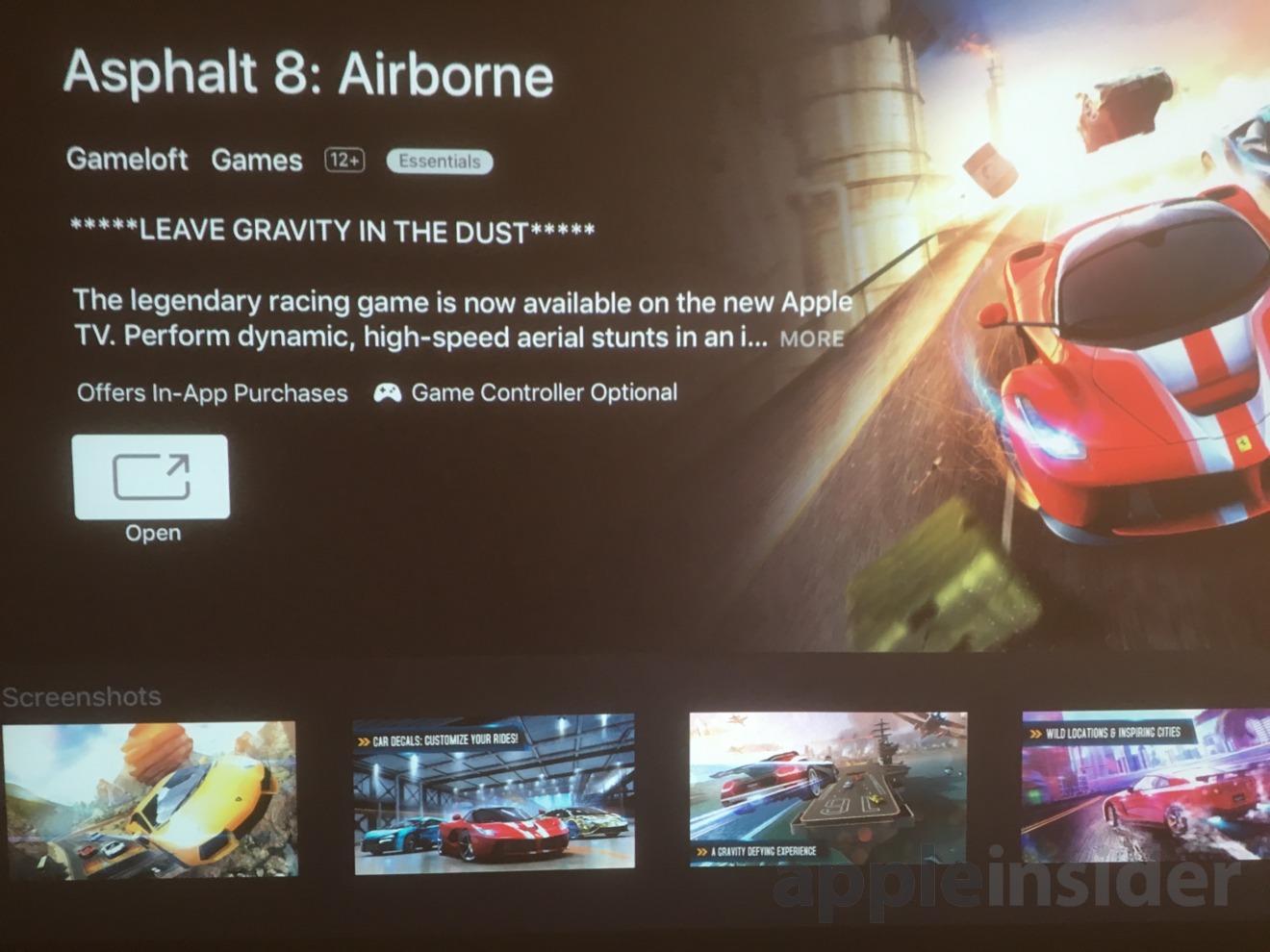 For years in AppleInsider's iOS gaming controller reviews, we have lambasted Apple for not adding a distinction to the iOS App Store for games that support Bluetooth controllers. Because of this omission, users are left resorting to third-party websites or dedicated apps that manually curate games with controller compatibility.
But on the tvOS App Store, compatibility is displayed front and center. Upon opening a game on the App Store, the listing will feature a controller icon and clearly state: "Game Controller Optional."
Further amplifying the experience is cross-platform support for downloads between iOS and tvOS. This means that if a developer creates a universal app that you have purchased for iOS, it's a free download on tvOS.
Users who turn on their fourth-generation Apple TV for the first time can simply open the App Store and navigate to the "Purchased" tab to see a complete list of iOS apps they own that are also available on tvOS. This makes finding and installing compatible games even easier.
Finally, tvOS also bests iOS by allowing controller support across the operating system. This means that users can connect a third-party controller and then use it in place of the Siri Remote to do things like open apps or return to the home screen.
Gamepad support in tvOS includes pressing the "A" button to select items, while tapping the "B" button replicates the remote's menu button. Pressing and holding the "B" button emulates the remote's home button, returning the user to the home screen.
Apple has even included support for the triggers and bumper buttons on complex gaming controllers, having them serve as left and right menu navigations. Navigation is also accessible through both the left thumbstick and the D-pad.
The fourth-generation Apple TV works with any iOS-compatible Bluetooth gaming controller.