Apple Pay gains 54 more US card issuers ahead of Canadian, Australian launches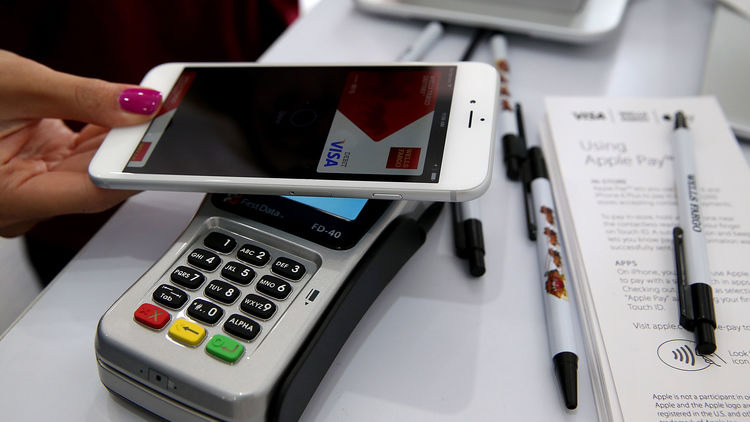 Apple on Tuesday added 54 more banks and credit unions to the list of U.S. Apple Pay issuers, putting the total over 650 as the company prepares to expand to Canada and Australia.
The latest additions cover a wide number of states, such Alabama, Arkansas, Texas, Washington, and Massachusetts. Unlike some recent updates, which added firms like HSBC and Scottrade, there don't appear to be any major national chains in the mix.
Through a partnership with American Express, Apple Pay will be coming to Australia and Canada by the end of the year. Some rumors have put a Canadian expansion as soon as this month.
In 2016, the service will gradually expand to Spain, Singapore, and Hong Kong. At the moment the only countries with Apple Pay are the U.S. and the U.K., the latter of which only received it in July.
The full list of new U.S. issuers includes:
Alternatives Federal Credit Union
Army Aviation Center Federal Credit Union
Artisans' Bank
Bank of Eastman
Bank of Rantoul
Bridgeview Bank Group
Carson Bank
Calumet Bank
Catholic & Community Credit Union
Central State Bank
Charter Oak Federal Credit Union
Citizens First Bank
Cornerstone Bank
Cornerstone National Bank
Credit Union of America
Drummond Community Bank
Education Employees Credit Union
First Community Credit Union (MO)
First Federal Bank of the Midwest
First Piedmont Federal Savings and Loan Association
Genisys Credit Union
German American
Gorham Savings Bank
Greenwood Credit Union
Houston Texas Fire Fighters Federal Credit Union
Hudson River Community Credit Union
InTouch Credit Union
KV Federal Credit Union
Lexington Postal Credit Union
Macatawa Bank
Maine Family Federal Credit Union
Marion State Bank
Missouri Bank
Missouri Credit Union
Mocse Credit Union
Municipal Employees Credit Union of Oklahoma City
Mutual Bank
Newaygo County Service Employees Credit Union
Oak Trust Credit Union
Peoples Bank (WA)
Peoples Bank (AR)
Polish & Slavic Federal Credit Union
PyraMax Bank
Settlers Federal Credit Union
The Bank
The Provident Bank
Tri City National Bank
TwinStar Credit Union
UMassFive College Federal Credit Union
United Equity Credit Union
United Savings Credit Union
University of Kentucky Federal Credit Union
Upper Peninsula State Bank
Weokie Credit Union