Apple's iPad Pro pegged for Friday, Nov. 13 release by Sam's Club, others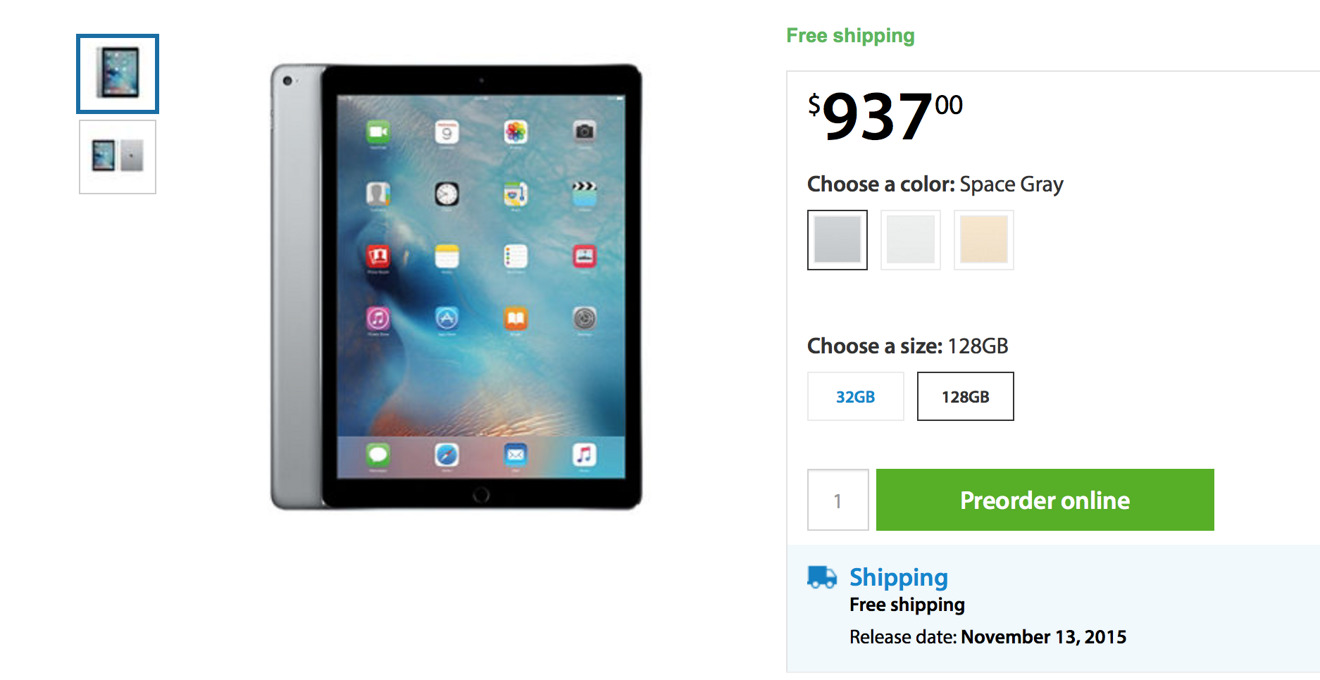 Apple's jumbo-sized iPad Pro is set to launch in one week, on next Friday, Nov. 13, according to retail chain Sam's Club, which has begun accepting preorders on its website.
Sam's Club sent out an email to customers on Friday advertising the launch of the iPad Pro next week, starting at a discounted price of $787 for members. AppleInsider readers Ken and "Kodiak Club" reached out with details from the promotional email.
The Nov. 13 launch also aligns with details heard by keyboard maker Pozible, which contacted AppleInsider on Friday claiming to have details from within China's reseller network. They were told that iPad Pro units will begin arriving next Wednesday, Nov. 11, but resellers have been instructed to not begin selling the units to customers until Friday.
Earlier rumors had suggested the iPad Pro and accompanying accessories would launch on Nov. 11. But Friday's leaks would suggest that customers will have to wait a few more days.
Apple typically introduces its new products on either a Tuesday or a Friday. In addition, next Wednesday is the Veterans Day holiday in the U.S.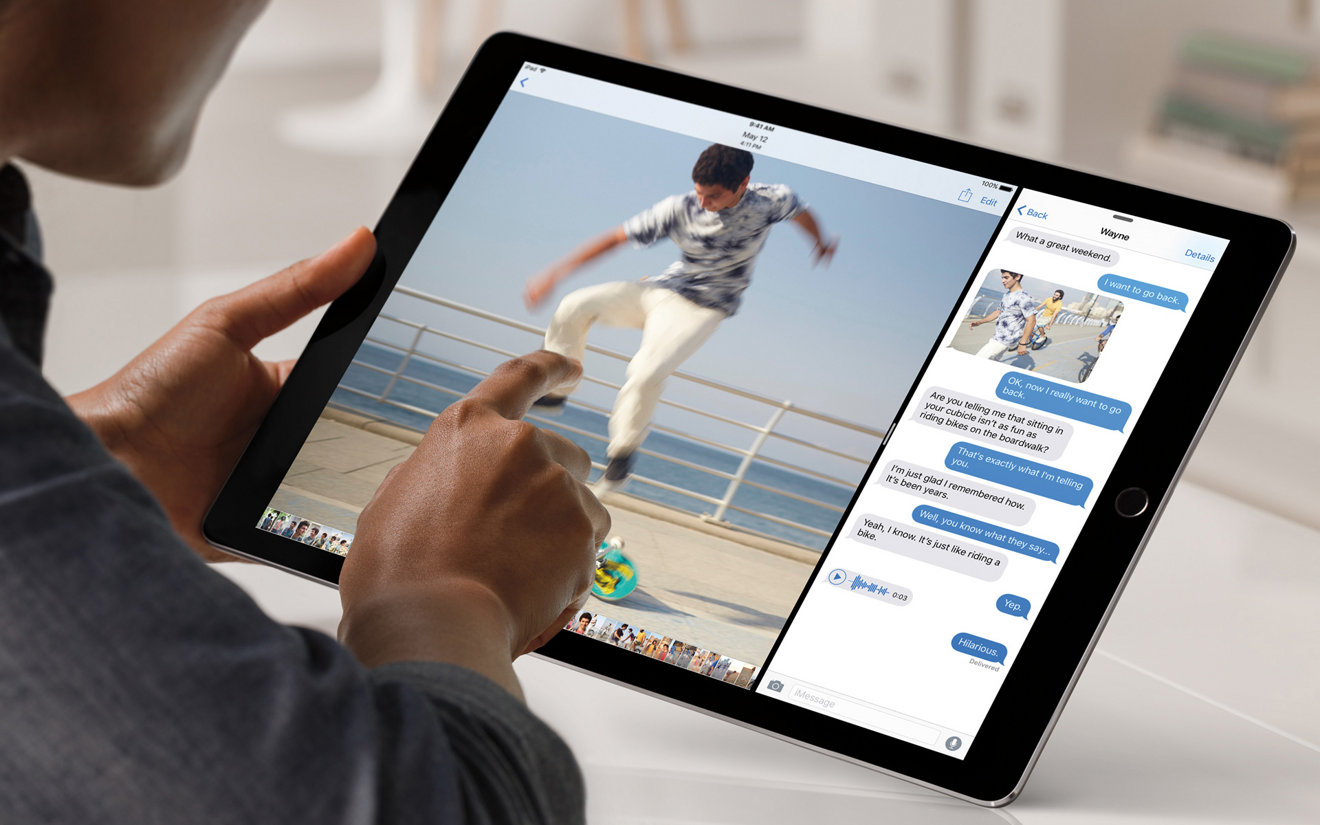 The company had previously announced a broad "November" window for its 12.9-inch touchscreen tablet. Suggested retail prices start at $799 for the 32-gigabyte model, $949 for a 128-gigabyte version, and $1,079 for 128 gigabytes with LTE connectivity.
All models boast a beefed-up A9X processor and 4 gigabytes of RAM. The device's Retina display with 5.6 million pixels is large enough to run two full-size iPad Air apps side by side.
Official accessories include the Apple Pencil for $99, and the Smart Keyboard for $169.