First look: DJI Osmo 4K stabilized camera with iPhone connectivity & control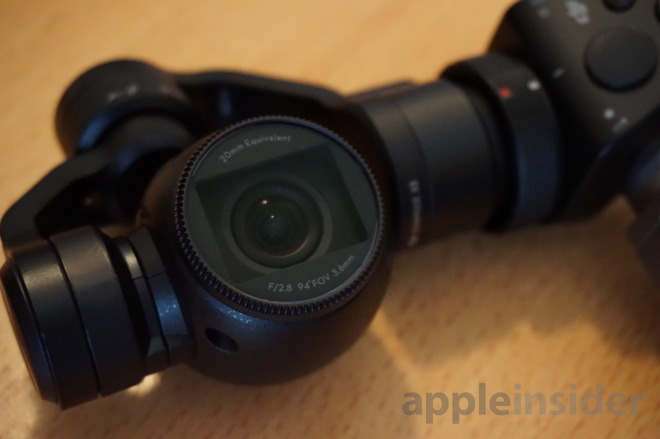 AppleInsider may earn an affiliate commission on purchases made through links on our site.
DJI has begun shipping its anticipated 4K stabilized camera dubbed Osmo, featuring a three-axis stabilizer and dedicated iPhone clamp, allowing for super-smooth high-resolution footage in a compact and convenient package. AppleInsider offers an exclusive first look at the new device.
The Osmo really makes a great first impression as a premium, high-end device. It comes in a really great zip-up protective case that remains compact and will make it easy to take the Osmo with you on the go.
The handle itself is metal with a rubberized grip that feels fantastic in the hand.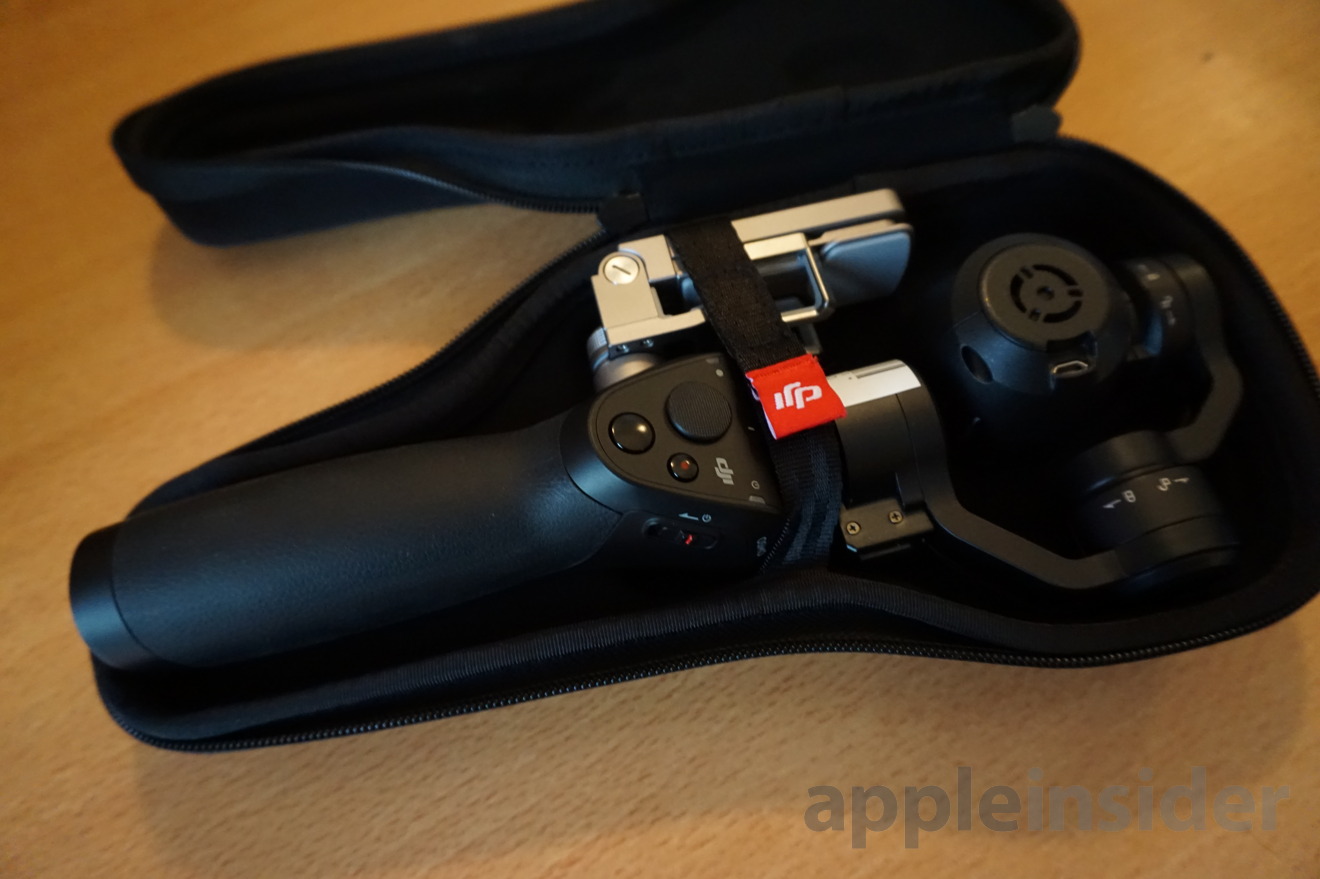 On the left side is a fold-out iPhone clamp with a very clever design. It, too, is metal, and extends outward with swiveling pieces that securely hang onto the corners of the iPhone. We tested it with our iPhone 6 and had no worries that the handset was going to fall out of the clamp with use.
Before firing up the Osmo, you'll want to unlock all three of the axis swivels up top, which is done easily by just turning each of them. After that, power on the Osmo and it springs to life.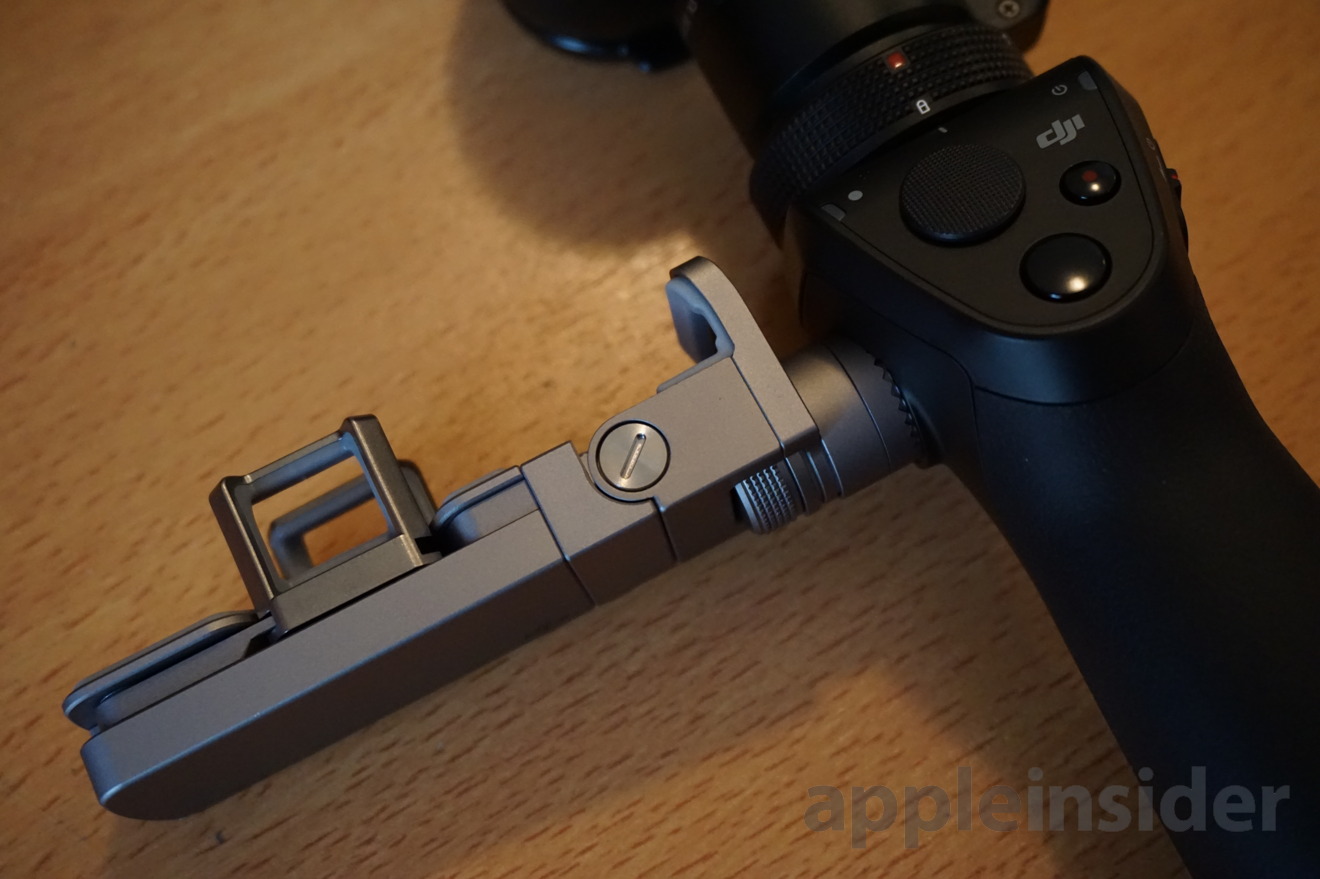 The Osmo has no screen, which is where your iPhone comes in. Simply use the same DJI Go app used with the company's Phantom drones, and you can easily connect to the device and get a live stream from the Osmo camera.
The camera is also part of the company's Xenmuse lineup of swappable lenses, so if you have a higher-end DJI Inspire drone, then you'll have a great set of options when shooting.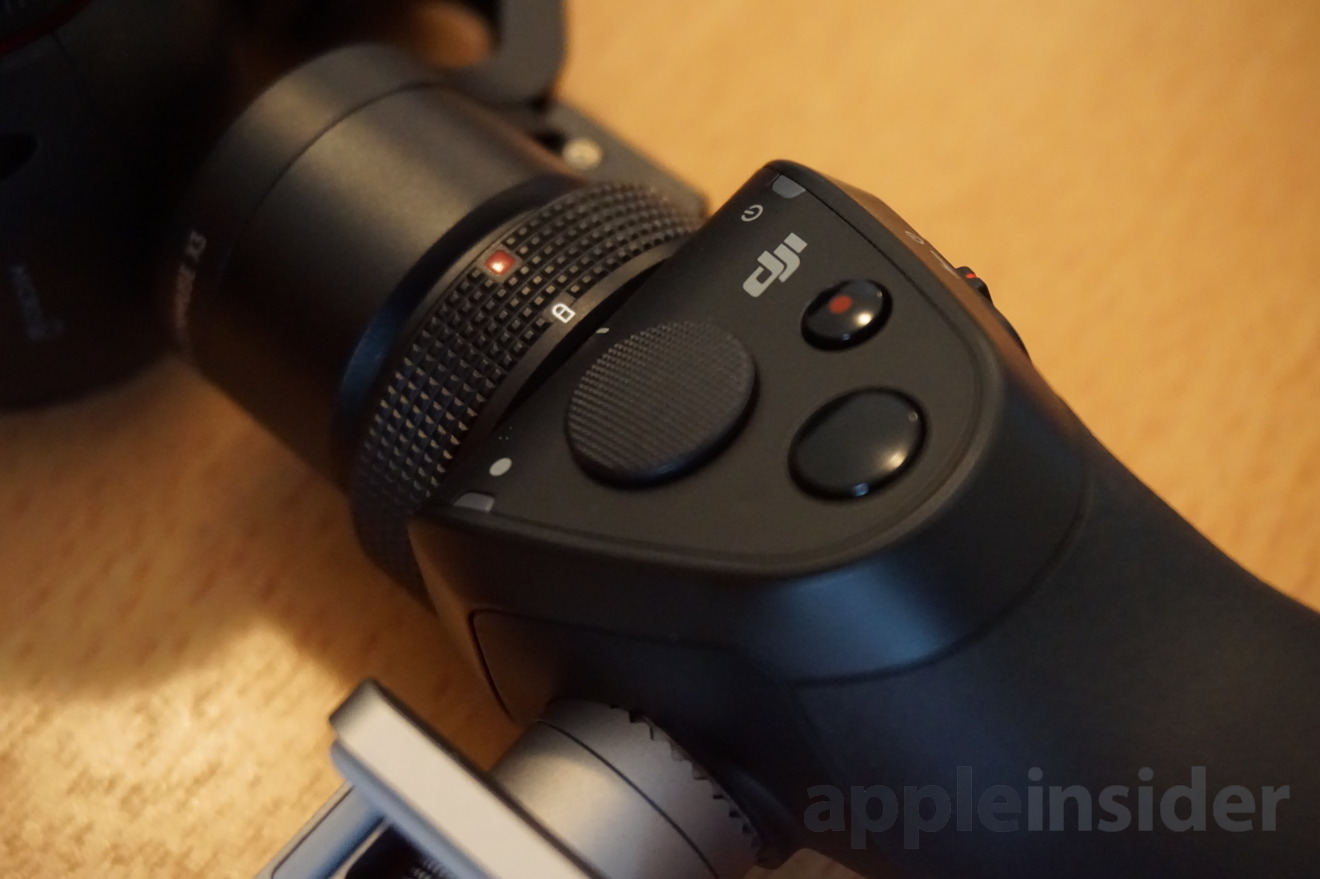 In terms of buttons, the Osmo has a trigger on the front for locking the camera to focus on a fixed point while moving. There's also a very nice flat joystick on the back of the unit, which can be easily pressed with your thumb, for gently rotating and panning the camera.
Priced at $649.00, the DJI Osmo offers a convenient and ultraportable all-in-one solution for professionals and "prosumer" videographers. It comes with a standard 4K lens with a 1/2.3-inch sensor and a 94-degree field-of-view lens.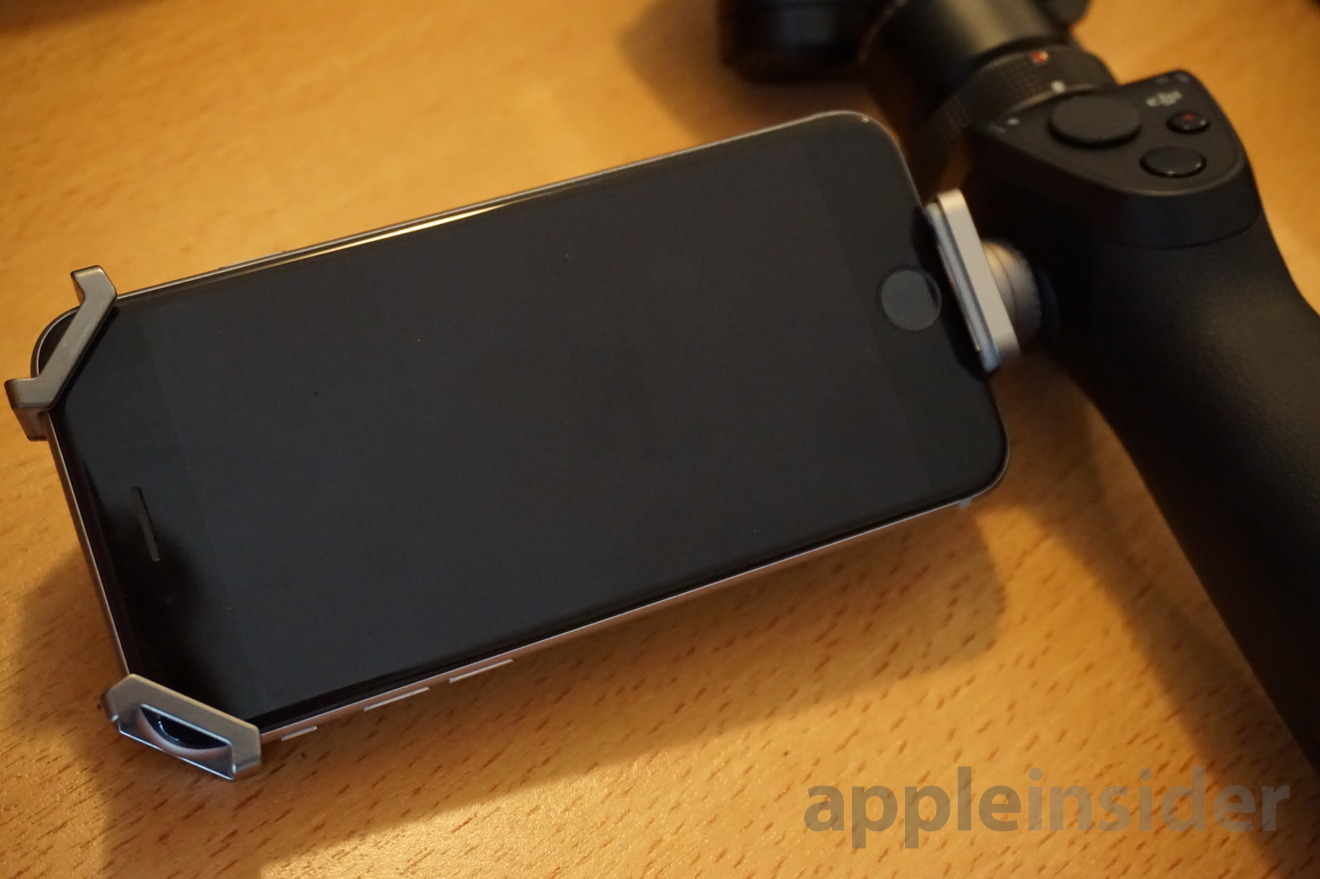 The Osmo also works with optional accessories like a tripod, a bike mount, or an extension arm. Other accessories include a universal mount for external microphones or an LED light, and an arm that allows two accessories to be mounted to the Osmo at the same time.
We'll have much more on the DJI Osmo, including a full review, in the coming weeks.