Twitter plans to bring simpler logins to tvOS via Digits authentication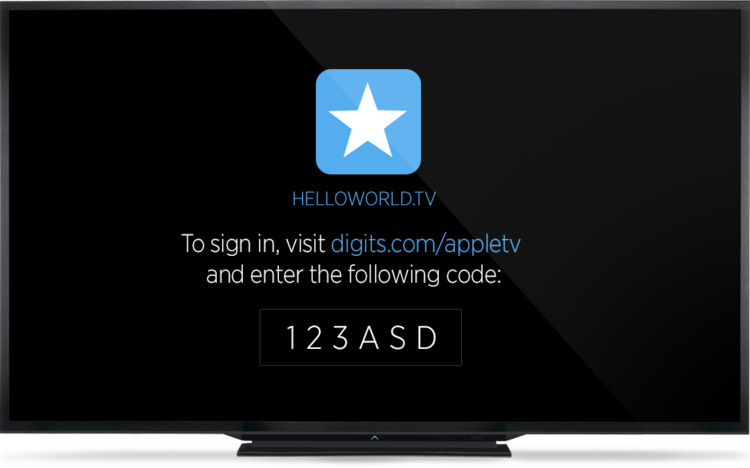 Twitter on Wednesday introduced another simplified login option for fourth-generation Apple TV owners by way of its Digits service, now rolling out to tvOS developers.
Instead of a password screen, Digits-enabled tvOS apps can offer an authentication code, Twitter explained. Once users enter it at digits.com/appletv on a separate device, the authentication process will complete and any personalized settings should take effect.
Digits support requires just "a few lines of code," according to Twitter.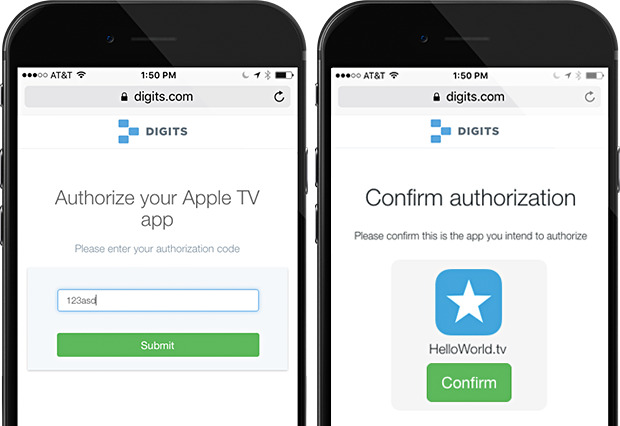 The option solves two issues. tvOS doesn't support universal, Web, or oAuth logins, and the new Apple TV's onscreen keyboard is extremely cumbersome, with all of its characters arranged into a narrow line. This forces users to scroll back and forth constantly — as a result, it can potentially take minutes to enter a username and password, particularly if someone makes a mistake or forgets their login. Apple has yet to update its iOS Remote app, which would make typing easier.
People exploiting Digits will also be able opt into Twitter's Crashlytic service to monitor both crash data and user numbers.