Best Buy drops Apple Watch pricing to as low as $249 with new wave of $100 discounts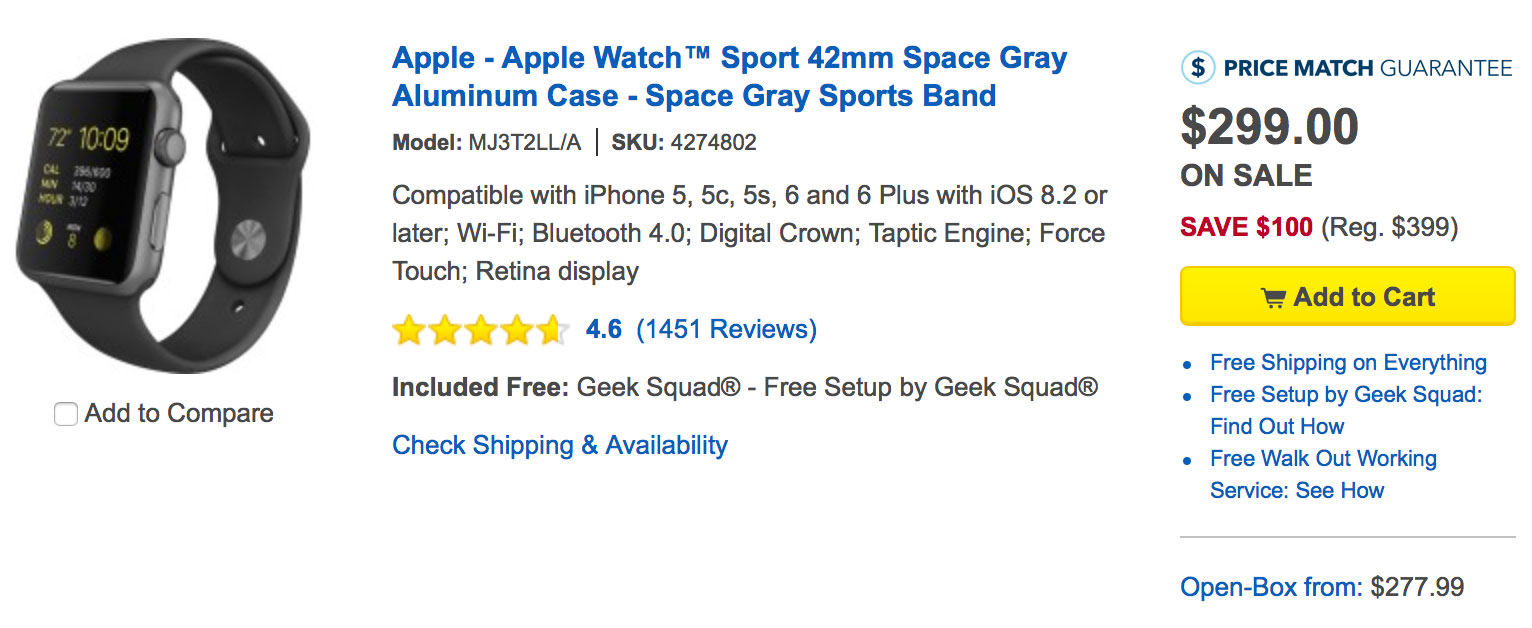 Apple retail partner Best Buy kicked off major discounts on the Apple Watch on Wednesday, offering $100 off its inventory of Apple Watch Sport and stainless steel Apple Watch models for a limited time, marking the lowest price points yet for the wearable. Some shoppers may also find equivalent or better deals at Apple authorized reseller B&H as well.
The new discounts mean customers can buy an Apple Watch for as little as $249 for a 38-millimeter, which is the steepest out-the-door price seen on the device since it launched in April.
The larger 42-millimeter Sport version starts starts at $299 with the $100 savings, while stainless steel Apple Watch models can be had starting at $$449. Best Buy also ships orders for free.
Therefore, shoppers outside of New York state may find a greater value proposition from B&H's promotion.
A full list of discounts on the Apple Watch Sport and stainless steel Apple Watch can be found in AppleInsider's AppleWatch Price Guide, included below: