First look: Gamevice is a unique, collapsible, Lightning-connected iPhone game controller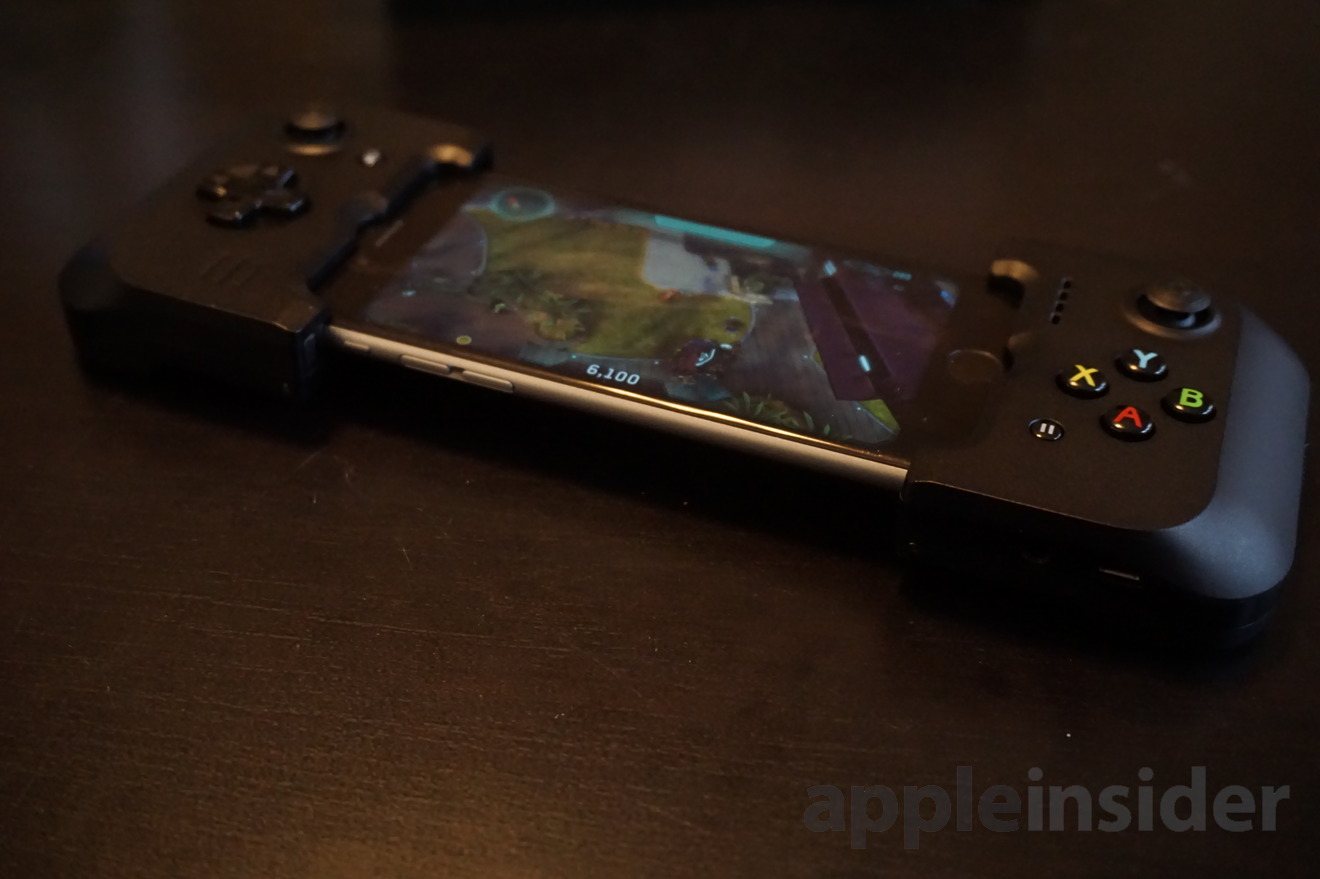 Gamevice is the first Lightning-connected controller case we've tested for Apple's larger iPhones, fitting both the iPhone 6 and 6s series, as well as the larger Plus variants. It accomplishes this with a unique, collapsible design that helps it stand out from other options on the market.
The new Gamevice controller for iPhone debuted in Apple's retail stores last week, and AppleInsider was provided a unit to review. It retails for $99.95.
This is a full-fledged gaming controller with two joysticks, a D-pad, four face buttons, and four shoulder buttons. That's like many of the other controllers we've tested for iOS.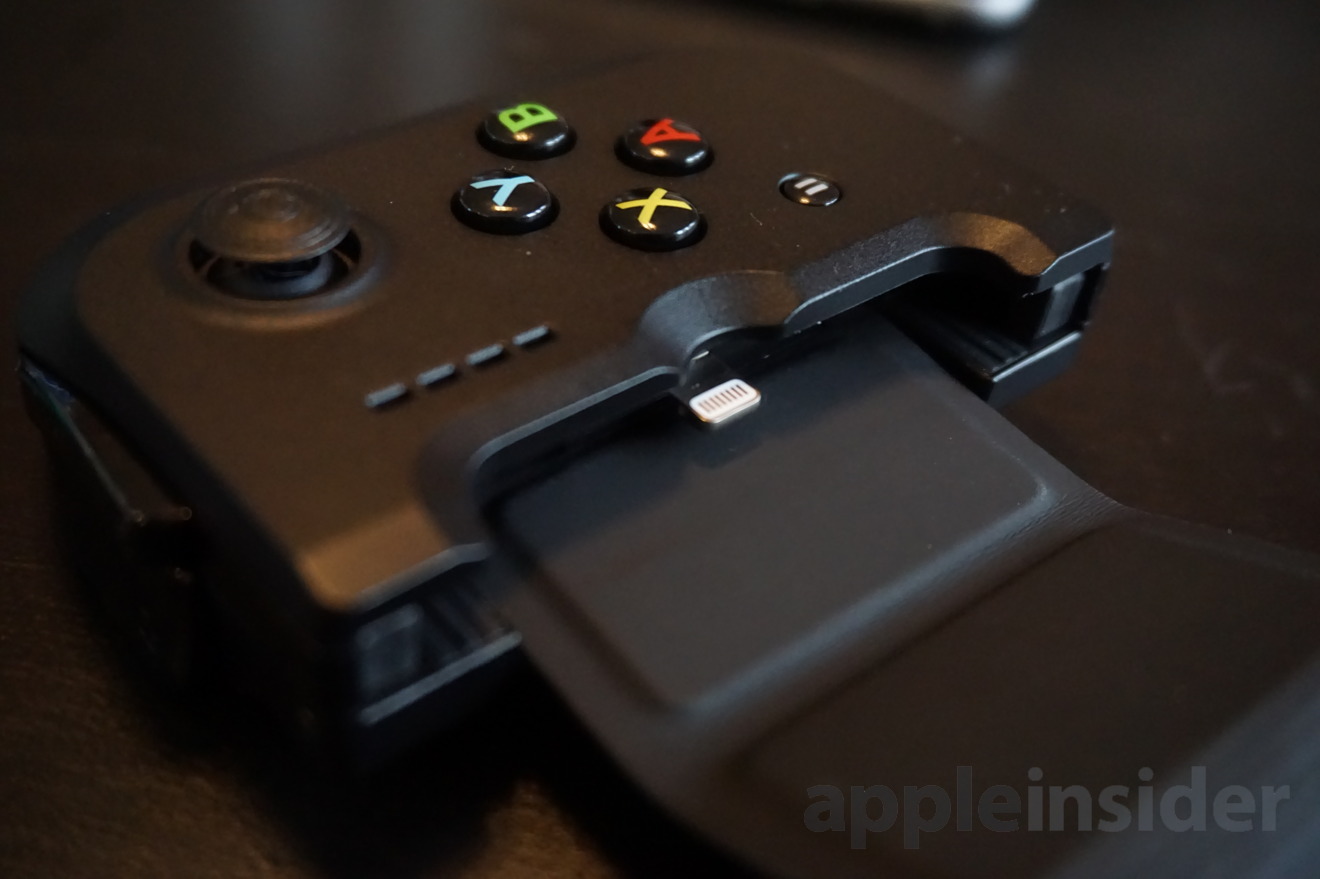 However, unlike most of the recent options, which have opted for entirely wireless Bluetooth connectivity, the Gamevice encases the iPhone and connects for control via Lightning. This makes the Gamevice better suited for gaming on the go, such as on an train or airplane.
The Gamevice still achieves portability by featuring a rubberized, foldable piece dubbed the "flex bridge," which connects the left and right halves of the controller. When not in use, the ribbon between the two pieces is folded up accordion-style, and the two backs of the controller attach to one another magnetically.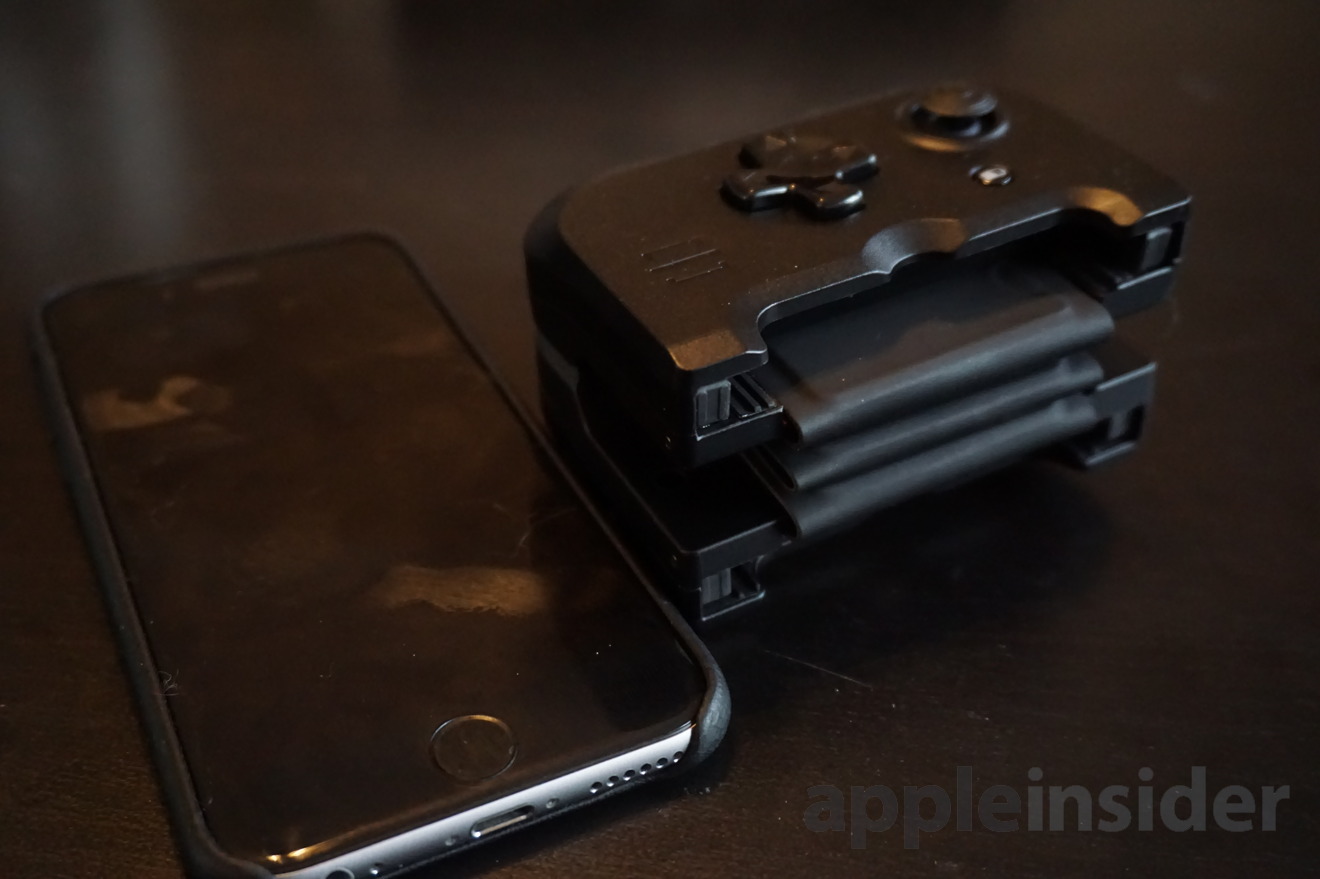 When folded up, the Gamevice is much more portable, though it's definitely not pocketable. Still, we'd have no problem tossing the Gamevice into a bag or backpack.
When it's locked in, our iPhone 6 feels secure in the Gamevice, and connectivity is good. The integrated Lightning port also allows for audio passthrough, meaning sound can be routed to the 3.5mm headphone jack on the bottom of the unit. A forward facing grille also redirects speaker sound if users do not wish to use headphones.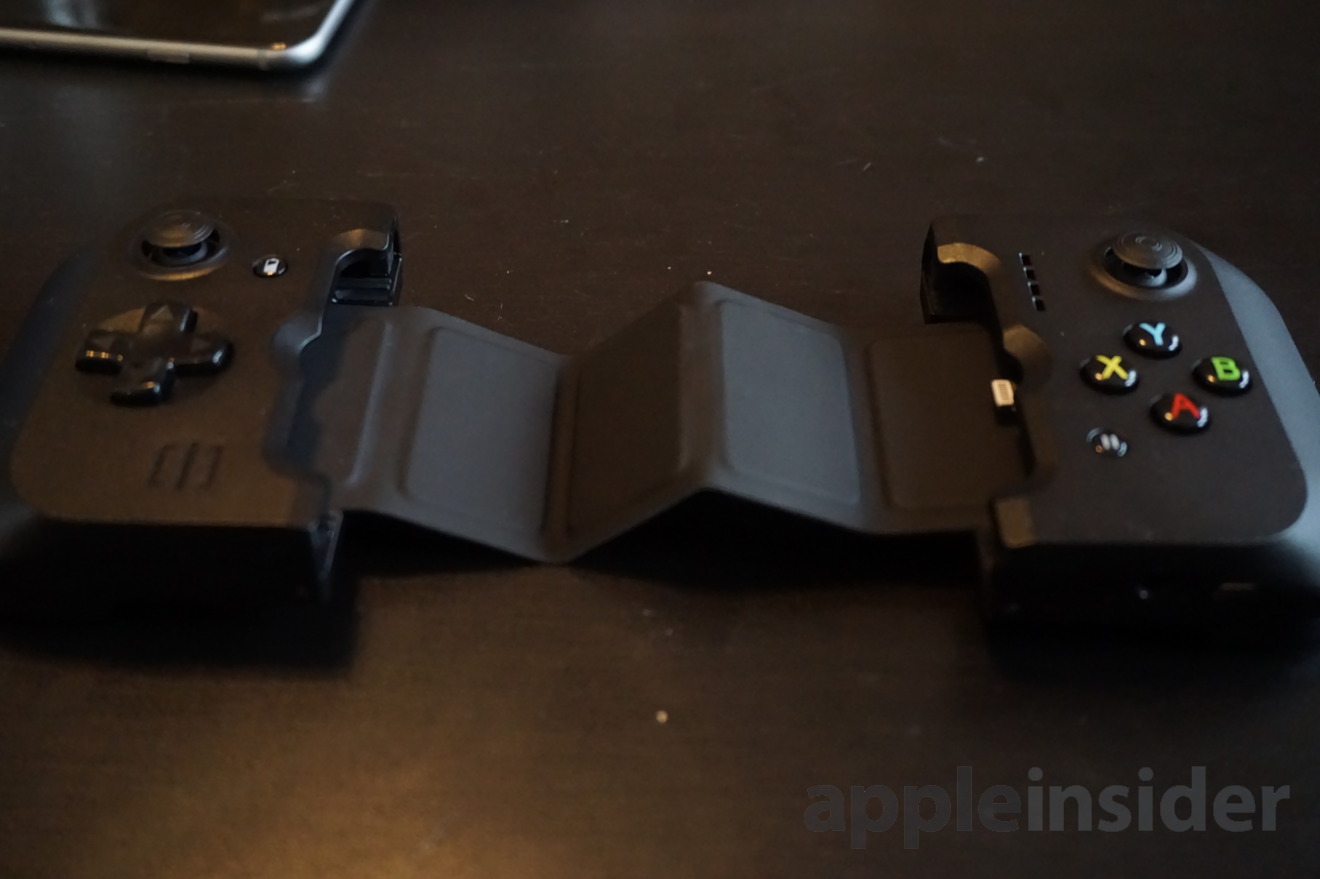 The unit includes a 400 mAh battery so that it does not drain excess power from the iPhone while gaming. And its integrated micro USB port also passes power through to the iPhone while plugged in, meaning both devices can be charged at once while gaming.
We'll have much more on the Gamevice for iPhone 6/6Plus and iPhone 6s/6s Plus in our upcoming review.
AppleInsider has affiliate partnerships and may earn commission on products purchased through affiliate links. These partnerships do not influence our editorial content.