Harman joins aftermarket CarPlay arena with JBL Legend CP100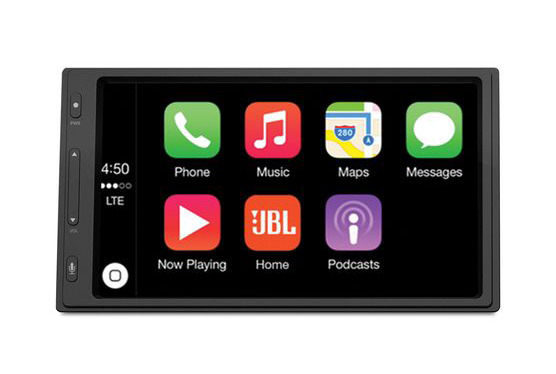 AppleInsider is supported by its audience and may earn commission as an Amazon Associate and affiliate partner on qualifying purchases. These affiliate partnerships do not influence our editorial content.
Harman at CES announced the JBL Legend CP100, its first receiver to support Apple's CarPlay standard, and the first such upgrade beyond a so-far limited number of aftermarket CarPlay partners.
The CP100 sports a 6.75-inch capacitive touchscreen, and offers not only touch and steering wheel interaction but its own "push to talk" button as a backup for triggering Siri. Similar functions are available for Google's Android Auto.
The hardware is otherwise deliberately basic, with features like a single rear USB input, Bluetooth 3.0, AM/FM functions, two pre-amp outputs, and a rear camera input.
The CP100 has yet to receive a release date, but will cost $399.95, making it one of the least expensive CarPlay upgrade options. Some alternatives can easily cost several hundred dollars more, or well over $1,000 for high-end receivers.
Until now aftermarket CarPlay partners have included only Alpine, Kenwood, and Pioneer. Indeed, even automakers only began seriously supporting the platform last year with their first 2016 models. More companies should join the fray in the near future, including Ford but not Toyota.