Ford to bring Apple's CarPlay to all Sync 3-equipped 2017 vehicles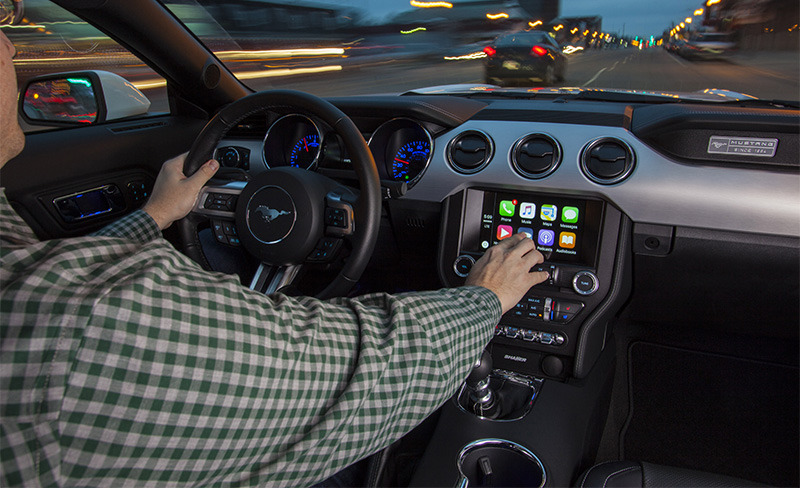 Leading up to the start of CES, Ford on Monday announced that all 2017 vehicles equipped with Sync 3 infotainment systems will bake in support for CarPlay and Android Auto, offering deep smartphone integration to both iOS and Android device owners.
Starting with the all-new Escape crossover, Sync 3-equipped vehicles can connect with a driver's iPhone to access Maps, Messages, Phone, Music and Siri features directly on a built-in touchscreen or through steering wheel controls. CarPlay will also be available to owners of 2016 model year cars with Sync 3 in a forthcoming software update.
Introduced in 2014, Apple's CarPlay automotive connectivity platform designed to access and present iPhone's data, sensor and communications capabilities through in-car OEM hardware. Ford pledged support for CarPlay last April, but did not specify an official launch window.
"SYNC allows customers to bring the smartphone technology they're comfortable with into a vehicle and use it without hassle," said Don Butler, Ford's executive director of Connected Vehicle and Services. "With SYNC, we move at our customers' pace - making it easy for them to maintain a connected lifestyle no matter their choice of smartphone, apps or services inside and outside their vehicle."
As expected, both CarPlay and Android Auto are secondary interfaces to Sync 3's BlackBerry QNX-based operating system. For drivers with iPhones, the iOS-inspired CarPlay UI appears automatically when the device is plugged in via USB.
In addition, Ford plans to introduce in-car 4G LTE technology with Sync Connect later this year, allowing smartphone access to vehicle functions like remote start, unlock doors and check fuel levels. The system also helps guide owners to their parked vehicle using GPS data.
Finally, the American auto giant will add a clutch of new software offerings to its AppLink platform, including a AAA/CAA app, Concur for business trip logging, Eventseeker for surfacing live music and Cityseeker for discovering nearby points of interest. Ford is taking aim at the Chinese market with a Tencent Chelian app that offers access to the popular QQ messaging service, music, real-time traffic and streaming audio.