Rumor: Second-gen Apple Watch going into trial production this month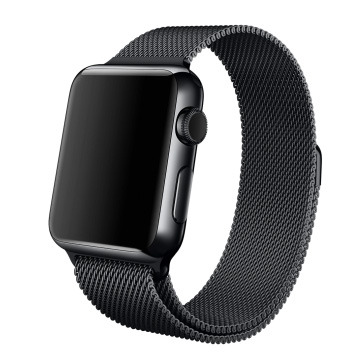 The next-generation Apple Watch could go into trial production with Quanta later this month, paving the way for a launch in the not-too-distant future, according to rumors.
In full-scale manufacturing Apple might also turn to some of its other partners to boost production capacity, Taiwan's Commercial Times said. These could include Foxconn, Inventec, and Wistron.
Trial production is deliberately small-scale, meant to iron out any problems. It's often an immediate harbinger of mass production, which in this case would suggest that Apple is hoping to launch the new Watch within just a few months.
In November, in fact, Quanta's chairman suggested that the product would launch by the end of the second quarter of 2016, putting its debut somewhere between April and June. An April launch might even be more likely, given rumors of a March press event for the device.
At the same time, very few rumors of planned upgrades have emerged, though leaks are less common when dealing with Apple's non-iPhone products. Some talk has pointed to things like a longer-lived battery and improved outdoor visibility.