Apple updates GarageBand for iOS with Live Loops, inspired by DJ hardware controllers & drum machines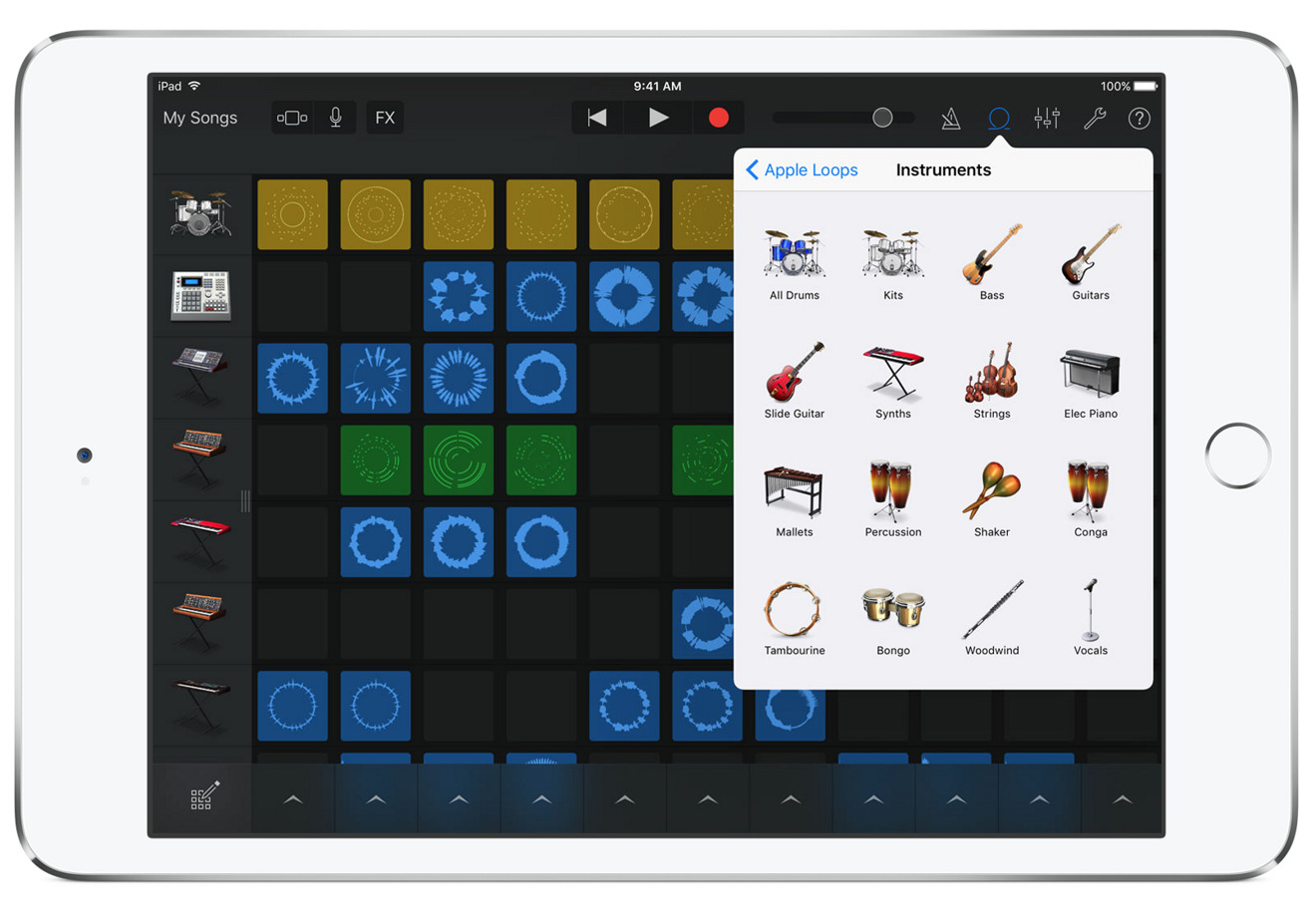 Apple on Wednesday launched GarageBand 2.1 for iOS, introducing a new feature called Live Loops which aims to make it easy for anyone to create music like a live DJ, and also adding hardware-specific support for the iPad Pro and 3D Touch on the iPhone 6s and 6s Plus.
Inspired by DJ hardware controllers and Drum Machines, Live Loops allows users to simply tap cells and columns in a highly visual grid to trigger different looped instruments and samples.
These loops can be performed, arranged, and remixed live, and GarageBand will automatically keep all of the beats in sync with perfect time and pitch.
Bundled with GarageBand 2.1 are a library of Apple-designed loop templates in a variety of genres. They include EDM, hip-hop, dubstep and rock, or users can create their own loops from scratch.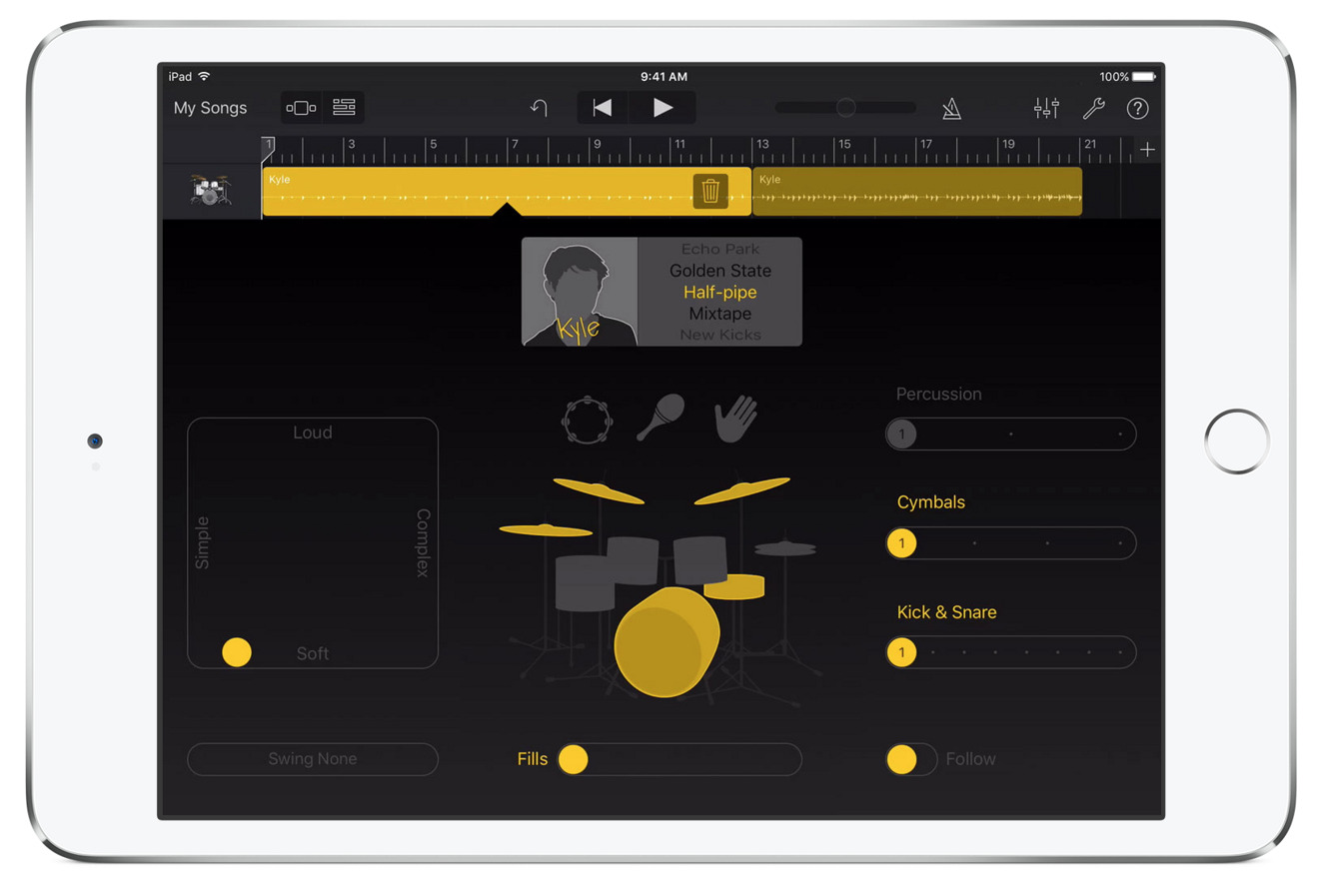 GarageBand 2.1 also boasts a new feature called Drummer, which features nine EDM and acoustic virtual session drummers that provide their own signature sound, as well as an expanded selection of amps for bass players.
Advanced GarageBand users can also create even more dynamic and polished sounding songs using new automation features, controls recording, and a new simple EQ.
GarageBand 2.1 is also specifically designed for the 12.9-inch Retina display on Apple's jumbo-sized iPad Pro. Taking advantage of the additional real estate, the app offers users even more controls and room to work with.
On the iPhone 6s and iPhone 6s Plus, GarageBand adds support for 3D Touch, allowing users to play with more expression.