Notes of interest from Apple's Q1 2016 conference call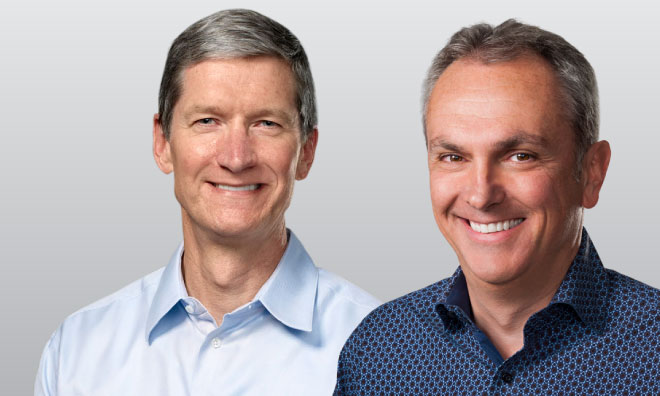 AppleInsider may earn an affiliate commission on purchases made through links on our site.
Apple's biggest quarter ever was something of a mixed bag for the company — Â it sold more iPhones than ever, but the company also expects revenues to fall next quarter. Following the announcement of its first quarter of fiscal 2016 results, executives from the company participated in a conference call with analysts and the media, and notes of interest follow.
Participating in Monday's call were Apple Chief Executive Tim Cook, and Chief Financial Officer Luca Maestri.
Highlights
To start the call, Cook highlighted currency fluctuations impacting Apple's results
Revenue in China was up 14 percent year over year, representing Apple's best quarter ever
Cook admitted there is some short-term volatility in China, but he's confident about the country's economy longer term
Apple TV had its "best quarter by far," Cook said
Apple Watch set a new quarterly record, with an especially strong December
Apple has nearly $216 billion in cash, or $39 per diluted share of AAPL stock
Product install base has grown to over 1 billion active devices
Apple's iPhone business
Cook cited stats that show iPhone satisfaction levels twice that of the next closest competitor.
Sales were up 300,000 from the same period a year ago.
ASP of iPhone was $690, up about $3 year over year.
Number of Android switchers was highest ever last quarter. Cook said Apple was "blown away" by the numbers.
Cook believes emerging markets and improving LTE penetration will help the iPhone going forward.
Cook admitted that Apple believes iPhone units will decline year over year, for the first time ever, in the current March quarter.
60 percent of Apple's install base has not yet upgraded to a larger iPhone 6, iPhone 6s, iPhone 6 Plus, or iPhone 6s Plus.
Apple's iPad business
Maestri cited stats saying that the iPad accounts for 85 percent of the U.S. tablet market.
Apple Watch
Apple once again declined to give any specifics on Apple Watch sales, but did say that the December quarter was the product's best yet.
Revenue in Apple's "other products" category was up 63 percent year over year, thanks to Apple Watch and the new Apple TV.
Apple's Mac business
Though Mac sales were down slightly year over year, Apple still gained overall marketshare amidst a slumping PC market.
Apple's next (Q2 2016) fiscal quarter
Apple is projecting revenue between $50 billion and $53 billion, with gross margins between 39 and 39.5 percent.
Operating expenses are expected to be between $6 billion and $6.1 billion, with other income of $325 million, and a tax rate of 25.5 percent.