Facebook open to payments partnerships with Apple Pay, others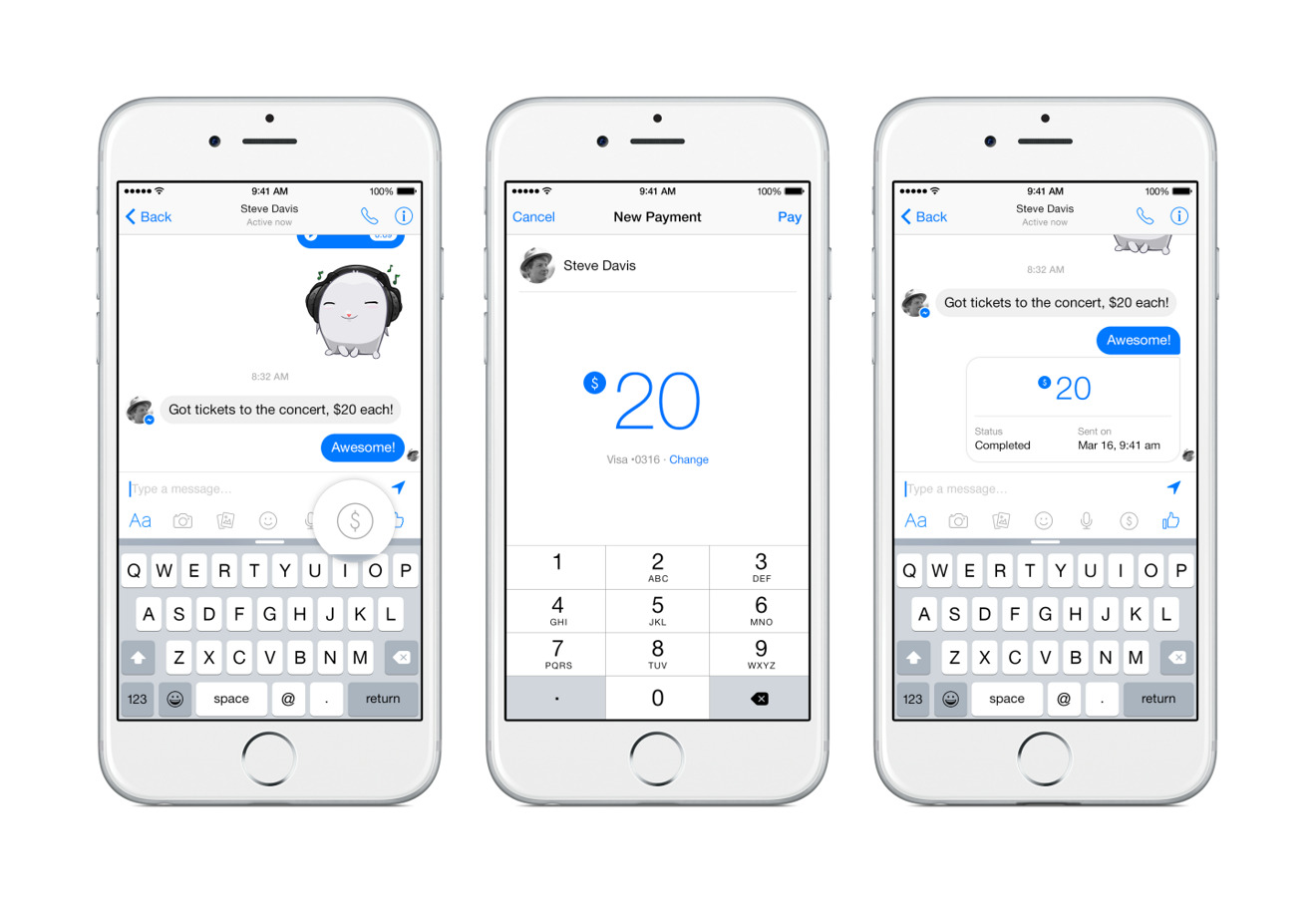 Facebook CEO Mark Zuckerberg on Wednesday name dropped Apple Pay in a discussion about his company's willingness to partner with payments providers as a route to ad monetization, calling the fledgling service a segment innovator.
During a quarterly earnings conference call for the last quarter of 2015, Zuckerberg reaffirmed earlier assertions that Facebook is not looking to field a bespoke payments product, nor does he view the company as a "payments business." It is, however, in the advertising business.
Facebook currently offers a variety of e-commerce options — designated as "tests" — like integrated "Buy" buttons on business pages and a shopping section, crafted to keep users engaged online and in-app on mobile. Peer-to-peer money transfer, another app-based feature, was introduced in Messenger last year.
"On payments, the basic strategy that we have is to make it — especially in products like Messenger where the business interaction may be a bit more transactional — to take all the friction out of making the transactions that you need," Zuckerberg said.
For Zuckerberg, a smooth payment experience translates into higher traffic, a key quantifiable metric in the business of selling online ad space. Facebook wants a system that makes it easy for users to interact with businesses, allowing the company to charge more for ad space.
Perhaps wisely, the social media giant isn't limiting its options to in-house solutions.
"We'll partner with everyone who does payments," Zuckerberg said. "We look at the stuff that Apple is doing with Apple Pay, for example, as a really neat innovation in the space that takes a lot of friction out of transactions as well."
As for Apple Pay, most users think of the service as Apple's Touch ID-protected, NFC-powered mobile wallet solution. The tech's in-app payment feature rarely makes it into ads — buying a pair of knit socks on Gilt is not as flashy as picking up some Panera mac and cheese with your Apple Watch — but the experience is equally seamless. Numerous apps rely on Apple Pay as an integrated solution, but exposure gained from a partnership with Facebook, as unlikely as it is to generate major revenue, would be a coup for Apple.
Despite voicing interest in third-party partnerships, Zuckerberg did not reveal potential back-room discussions or commit to any one payments system during the call.