Intel details new Skylake chips hinting at Apple's future 15" MacBook Pro specs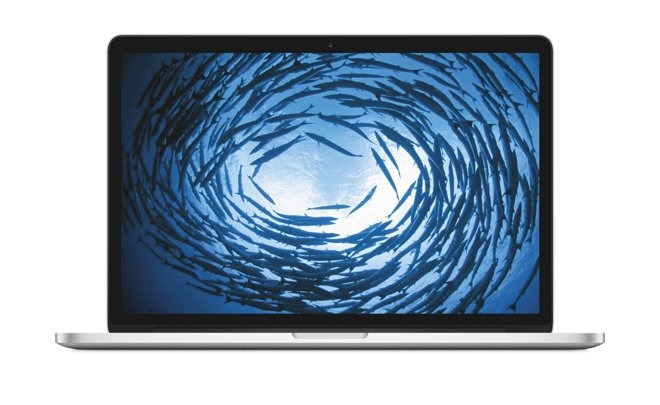 Intel has posted a new processor price list, including some Skylake-based units that could potentially make their way into a revamped 15-inch MacBook Pro from Apple.
These include three quad-core mobile CPUs: the 2.6 GHz Core i7-6770HQ, the 2.7 GHz Core i7-6870HQ, and the 2.8 GHz Core i7-6970HQ, according to the list, spotted by AnandTech. Current Pro configurations use 2.2- and 2.5-gigahertz chips by default, with 2.8 as a custom upgrade option.
Along with Intel chips suitable to the 13-inch Pro announced last year, Apple may soon be in a position to update the Pro lineup.
One opportunity to make a splash could be in March, when Apple is expected to host a special press event. Macs would presumably be a secondary focus however next to an anticipated 4-inch iPhone refresh, sometimes referred to as the "iPhone 6c" or the "iPhone 5se."
The company could easily decide to wait until later. For example, last year, current 13-inch models debuted in March, 15-inch versions had to wait until May.