Apple Pay hits 1,000 US card issuers ahead of planned retail expansions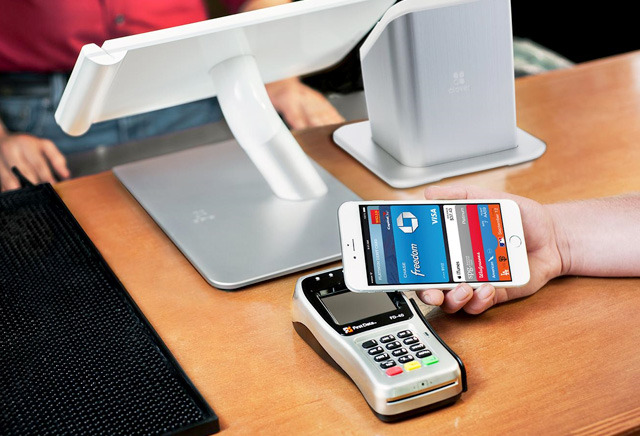 On Friday Apple reached the 1,000 mark for the number of U.S. card issuers supporting Apple Pay, a figure continuing to outpace the number of retail chains supporting the platform.
Apple hit the total by adding 32 more entries to its roster, the new ones consisting of mostly of smaller regional institutions. Technically the company only has 998 banks and credit unions, but other issuers include retailers BJ's Wholesale Club and Kohl's.
Apple Pay is usable at over 2 million locations, but to date, the number of supporting U.S. retail chains is still a fraction of the number of issuers. The situation should improve somewhat in 2016, thanks to the addition of merchants like Au Bon Pain, Crate & Barrel, Chick-fil-A, JCPenney, Starbucks, and KFC.
The platform is also due to expand further overseas, for instance coming to countries like China and Spain, though in some cases it will only be through American Express.
The full list of new issuers includes:
Anderson Brothers Bank
Bank & Trust Company
Bank of Labor
Bank of Yazoo
BankWest
Brown County State Bank
Busey Bank
Campbell & Fetter Bank
Central Bank of Oklahoma
Collinsville Savings Society
Core Bank
Covantage Credit Union
Diversified Members Credit Union
Farmington Bank
Florida Parishes Bank
Fort Worth Community Credit Union
Great Midwest Bank
Horizon Bank, N.A.
Litchfield Bancorp
Luther Burbank Savings
Mississippi National Guard Federal Credit Union
Oregon Community Credit Union
Pathfinder Bank
Platinum Federal Credit Union
Qualstar Credit Union
Red River Bank
Seven Seventeen Credit Union
T Bank
The Citizens Bank
Titonka Savings Bank
US Employees O.C. Federal Credit Union
Wallis State Bank