Apple supplies third betas of iOS 9.3, OS X El Capitan 10.11.4 to public testers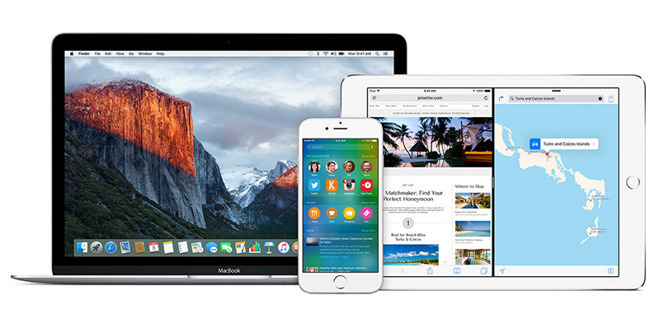 AppleInsider may earn an affiliate commission on purchases made through links on our site.
Members of Apple's public beta program now have access to the third preview builds of both iOS 9.3 for iPhone and iPad, as well as OS X El Capitan 10.11.4 for Mac.
Wednesday's release comes just two days after developers were also supplied with iOS 9.3 beta 3 and OS X 10.11.4 beta 3. Because the software is not yet ready for general public use, it is recommended that users only install it on hardware not required for critical applications.
The latest preview of OS X El Capitan 10.11.4 is identified as build 15E39d, while iOS 9.3 is at build 13E5200d.
iOS 9.3 brings with it a number of new features, notably the sleep-enhancing Night Shift mode. The iPad gains multi-user login for educational customers, while Music, CarPlay, and Health have also received some attention.
The latest build of iOS 9.3 also includes support for Wi-Fi calling for Verizon customers in the U.S.
OS X 10.11.4 includes a handful of new features, like individually encrypted items in Notes, and support for displaying iPhone 6s Live Photos in Messages.
Developers were also provided new betas of watchOS 2.2 and tvOS 9.2 on Monday. Those platforms are not a part of Apple's public beta program, however, and remain limited to registered developers.