Apple School Manager Web portal enters beta ahead of iOS 9.3 debut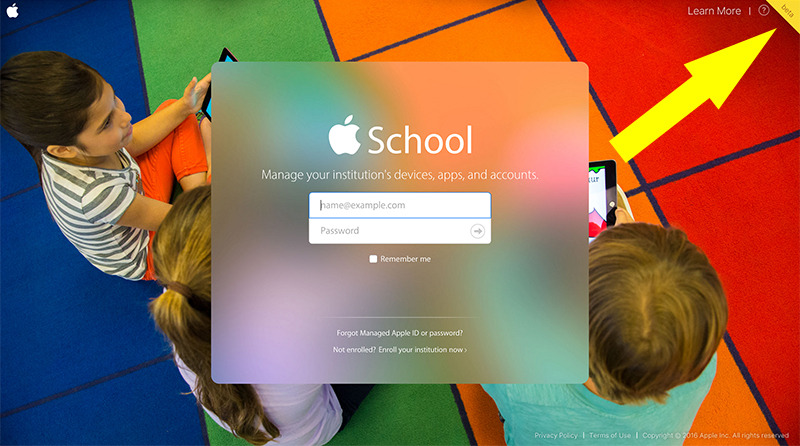 Apple is inching toward a launch of major additions to its iOS in Education program first previewed in iOS 9.3 beta, the most recent change being this week's beta activation of the forthcoming Apple School Manager Web hub.
As seen in the image above, the Apple School Manager portal now sports a beta tag, suggesting the one-stop-shop for educator control over Apple ID creation, course building and mass iPad deployment is live for registered users.
Apple School Manager is a central cog in Apple's iOS in Education machine that gives administrators the tools necessary to set up and manage large-scale mobile device ecosystems. Accessible through any Mac or PC Web browser, the portal includes assets for creating and monitoring Managed Apple IDs, manage MDM enrollment, buy and distribute apps and e-books, build custom courses and more.
Designed for schools, Managed Apple IDs offer greater control over student and teacher accounts than their consumer counterparts. Through Apple School Manager administrators can reset Managed Apple ID passwords, create customized user roles, track specific accounts and control course enrollment, among other high-level functions.
Apple teased Apple School Manager last month on a dedicated iOS in Education webpage published to coincide with the first iOS 9.3 beta release. Aside from the remote management tool, Apple is rolling out specialized on-device software designed specifically for the classroom, with features ranging from easy to remember four-digit PINs for students to "Shared iPad" account transport functionality.
Also new is the Classroom app, which grants teachers comprehensive control over and access to student iPads. For example, educators have the ability to launch or lock out specific apps on student devices, while a feature called Screen View provides one-to-one monitoring by mirroring what's on a student's screen.
Educational institutions looking to test out Apple School Manager can apply directly with Apple via the program's enrollment webpage.