DJI-Apple partnership leads to Phantom 4 drone training sessions inside Apple Stores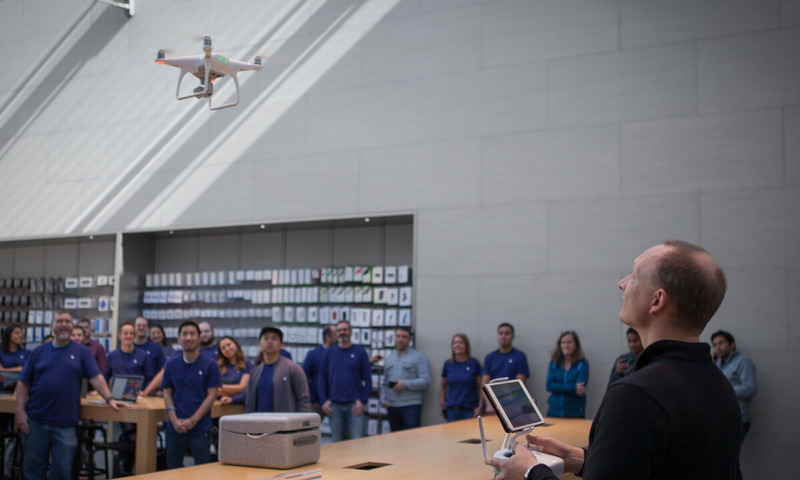 To prepare for the upcoming launch of the Phantom 4 flying camera drone, representatives from DJI have visited select Apple retail stores and given hands-on training sessions to the company's employees.
Romeo Durscher, director of education at DJI, conducted a demo of the Phantom 4 at Apple's Palo Alto, Calif., store, showing employees the capabilities of the next-generation drone.
Apple has partnered with DJI to be the exclusive retail partner for the Phantom 4 at launch. Training sessions will help Apple employees better understand the product for potential buyers.
A DJI representative told AppleInsider that the training sessions were held at "select stores," but didn't indicate how many of them took place. The Phantom 4 will debut at over 400 Apple Stores next week, on March 15.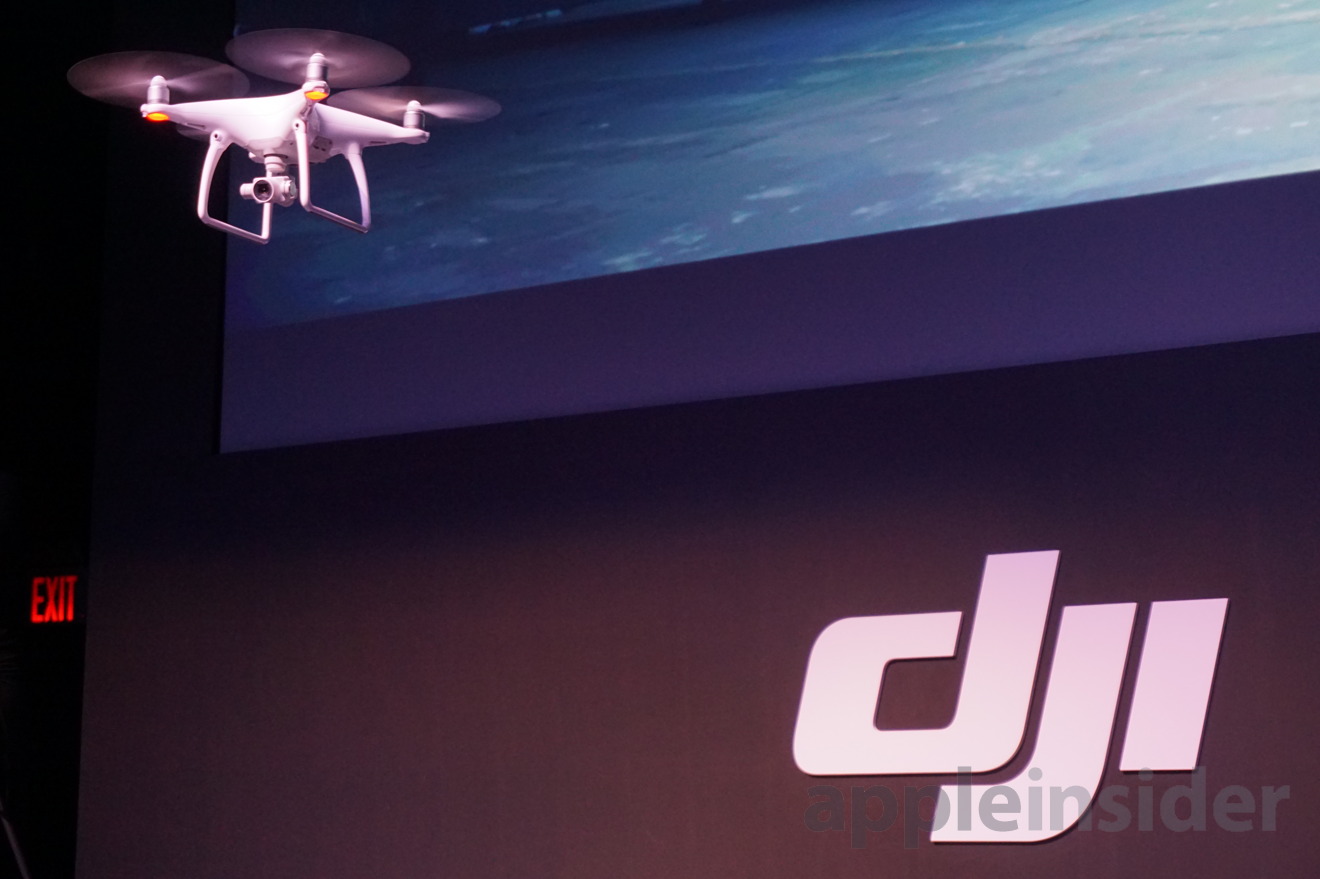 At a press event earlier this month, DJI's director of strategic partnerships, Michael Perry, explained that most of his company's customers already use Apple products. The company's prosumer-focused line of Phantom drones integrate tightly with Apple's iOS ecosystem, allowing users to view and even control their drone via an iPhone or iPad.
The company's latest model, the Phantom 4, is faster (20 meters per second), flies longer (28 minutes), and includes new obstacle avoidance and object tracking systems. The $1,399 flying camera captures 1080p high-resolution video at 120 frames per second.