Drone maker DJI's new Apple partnership inspired by customer crossover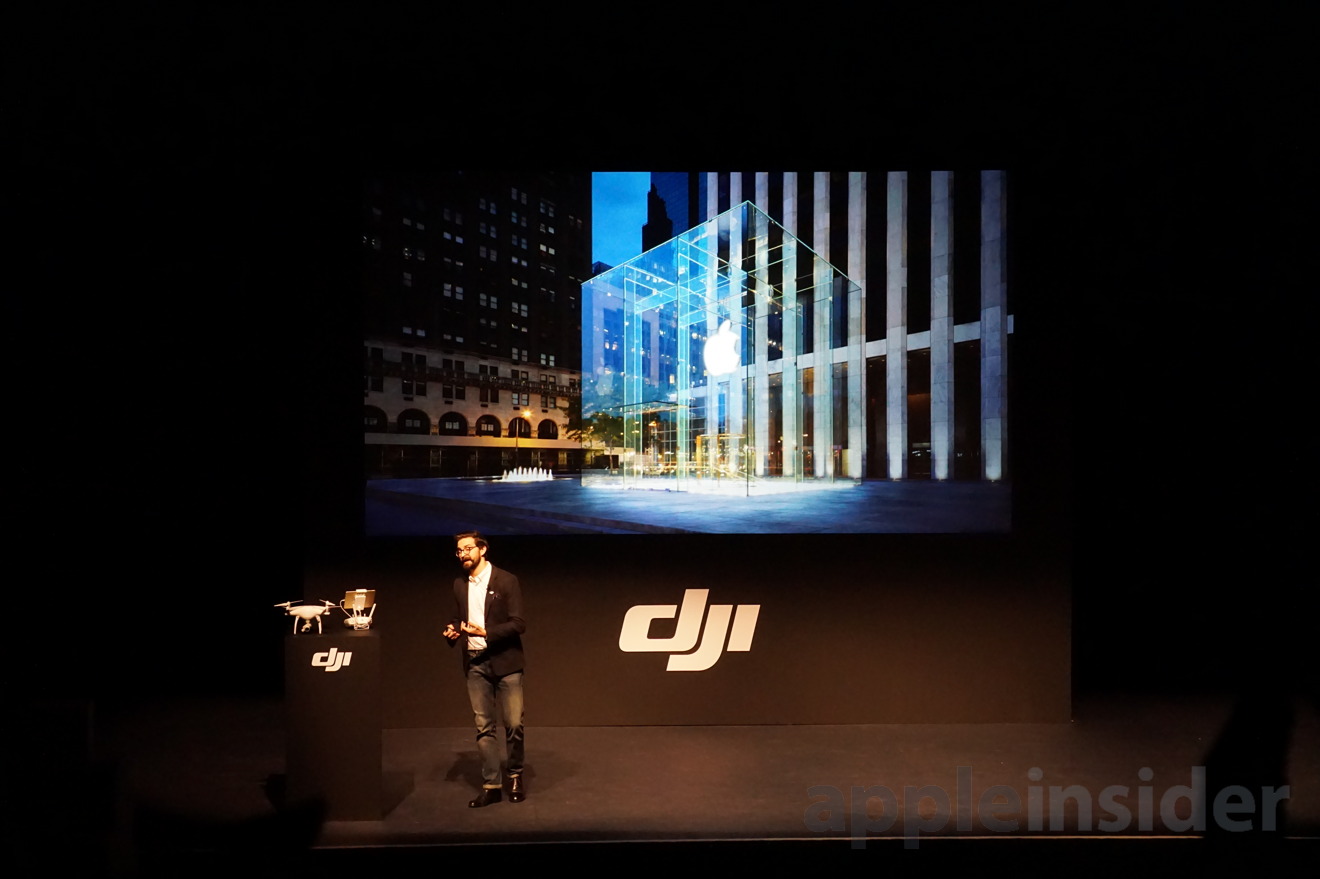 The majority of people who buy a DJI product are already invested in the Apple ecosystem, and use Apple devices to control, shoot and edit aerial footage from DJI drones, making the new partnership between the two companies a natural fit.
At a presentation in New York City this week, DJI unveiled its new Phantom 4 drone featuring autopilot, auto-follow, and obstacle avoidance. In every demonstration, both live and on video, the Phantom 4 was shown being used in tandem with Apple gear, whether an iPhone or iPad.
DJI also revealed that the Phantom 4 will be available exclusively at launch through Apple's retail stores and its own storefront, before expanding to other third-party resellers. The partnership will see the new Phantom 4 featured prominently at "feature bay" displays in Apple Stores across the globe.