Philips reveals new Hue smartbulb with shades of white, plus iOS app 'routines'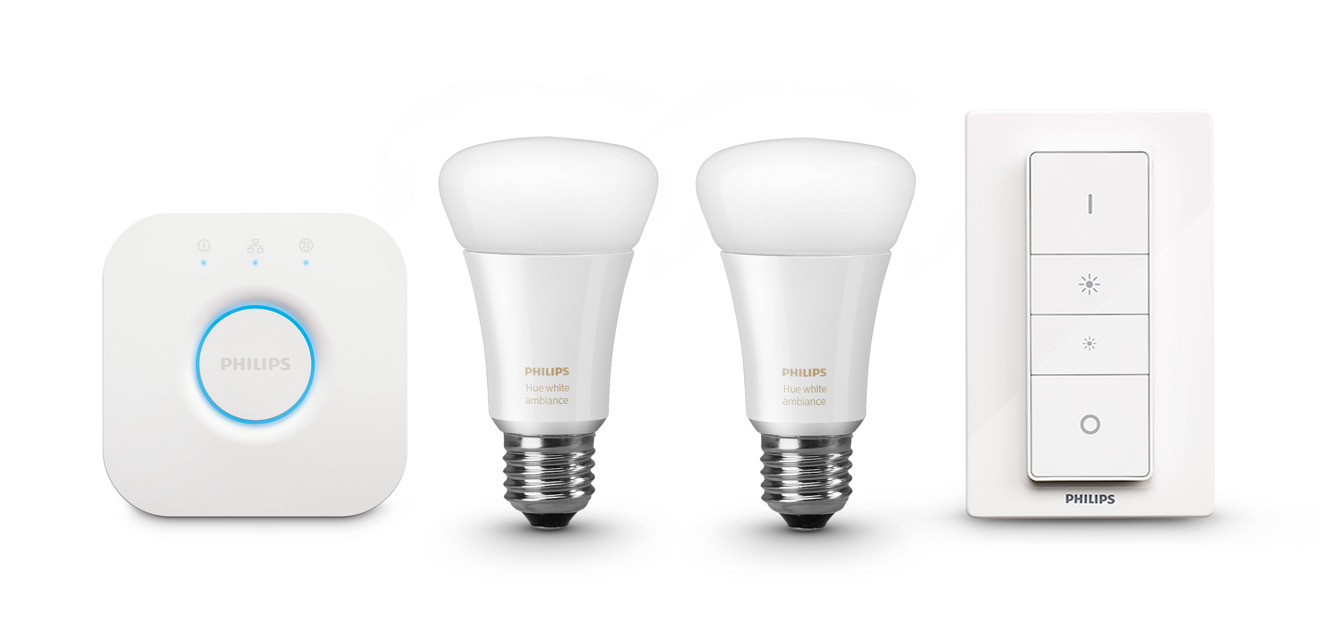 Philips on Monday announced a new version of its HomeKit-compatible Hue smartbulb — offering multiple shades of white light — along with a future iOS app update, which will enable "routines" for the company's lighting.
The Hue White Ambiance supports warm and cool color temperatures between 2,200K and 6,500K, with a rated brightness of 800 lumens at 4,000K. The product should strike a middleground between the company's top-of-the-line lights — which offer a wide variety of colors — and its existing white bulbs, which have a fixed temperature of 2,700K.
The White Ambiance will be available in a starter kit including two bulbs, a bridge unit, and a dimmer switch, though as with other Hue offerings, bulbs will presumably be sold separately as well.
Philips didn't share any pricing details, but said that the White Ambiance will arrive sometime this spring.
The iOS app's "Routines" feature will provide lighting cycles tailored to particular activities. A "wake up" cycle, for instance, will gradually increase brightness, while "go to sleep" will do the reverse. A more complex example is "nightlight," which will keep lights on low, but with a warm tone in order to make going back to sleep easier.
The company didn't say when the app update will arrive or how many Hue models will be compatible.