Photos depict dual-lens smartphone camera possibly intended for 'iPhone 7 Plus'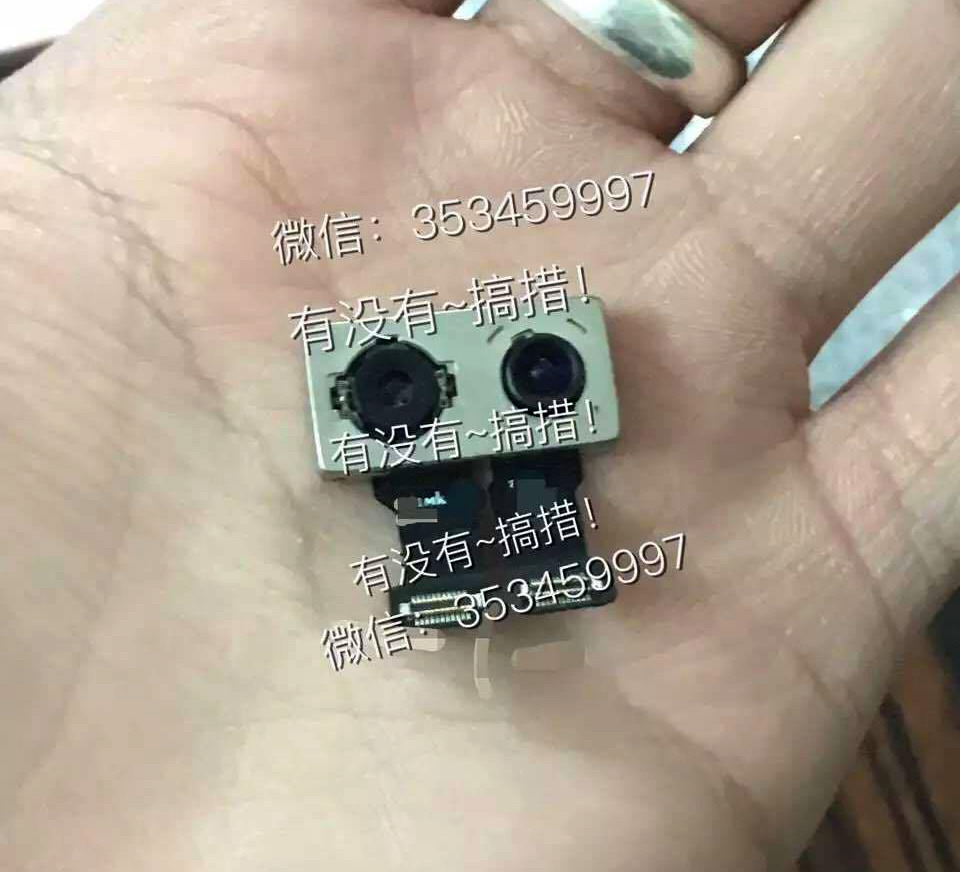 Photos emerged on Monday of a dual-lens smartphone camera, which could be destined for Apple's rumored "iPhone 7 Plus," expected to ship later this year.
One lens appears to have a larger diameter than the other, as seen in images obtained by Apple.club.tw. Two short flex cables extend from the bottom of the module, presumably to connect to a logic board.
Notably, the part is similar to one seen in photos from January, which were brought back to the fore this weekend by French site Nowhere Else.
Multiple reports have indicated that Apple is hoping to include a dual-lens camera in this year's iPhones, specifically the higher-end "7 Plus." While one lens might provide standard wide-angle shooting, the other will allegedly offer optical zoom, something rare in the smartphone world. Because of space and profit considerations, phones normally rely on "digital" zoom — in reality, just magnification at the cost of detail.
Aside from an "821" part number — Apple has in the past used components with the prefix, but this does not necessarily provide confirmation of a part bound for iPhone — the new images don't appear to show any clear manufacturing markings. One possible supplier is Sony, which already makes the sensors in current iPhones and has promised that its dual-lens camera technology will be launched by "major smartphone players" in the near future.
Apple's next flagship iPhones will likely launch this September. At an event on March 21, however, the company is predicted to reveal a new 4-inch iPhone with specifications closer to the iPhone 6s than the 5s, including an A9 processor and Apple Pay support.