Man pleads guilty in celebrity iCloud hacking case, admits to phishing scheme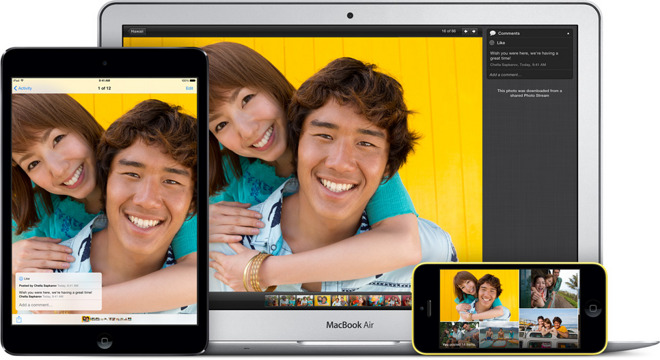 A Pennsylvania man on Tuesday was charged in the hacking of iCloud and Google cloud storage accounts belonging to more than 100 individuals — notably dozens of celebrities — and stealing personal, sometimes compromising pictures and video.
The U.S. Attorney for the Central District of California said Ryan Collins, 36, conducted a wide-ranging phishing scheme between Nov. 2012 and Sept. 2014 to illegally procure usernames and passwords to at least 50 iCloud accounts and 72 Gmail accounts, reports NBC News. Photos and video gleaned from the operation were subsequently leaked online.
"By illegally accessing intimate details of his victims' personal lives, Mr. Collins violated their privacy and left many to contend with lasting emotional distress, embarrassment and feelings of insecurity," said David Bowdich, Assistant Director in Charge of the FBI's Los Angeles office. "We continue to see both celebrities and victims from all walks of life suffer the consequences of this crime and strongly encourage users of Internet-connected devices to strengthen passwords and to be skeptical when replying to emails asking for personal information."
Court filings show Collins sent out emails resembling legitimate correspondence from Apple and Google, duping victims into divulging account information that was later used to steal personal photos and in some cases full iCloud backups. The story gained public notoriety after a cache of nude photos stolen from celebrities like actress Jennifer Lawrence hit the Web in September 2014.
Reports at the time suggested iCloud itself had been hacked, but Apple denied those claims. It appears the company was correct in its assessment.
Collins pleaded guilty to one count of unauthorized access to a protected computer to obtain information, a charge that carries a maximum penalty of five years in prison. Prosecutors will recommend a sentence of 18 months, the report said. Charged in California, his case will be transferred to Harrisburg, Pennsylvania.
Collins is the first to be charged for the 2014 hack, but more could follow as the investigation turns to the nefarious agents behind the photo leak.