T-Mobile adds YouTube, Google Play Movies to controversial Binge On program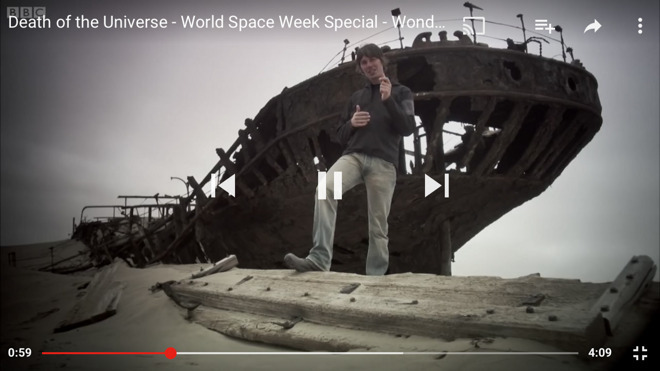 AppleInsider is supported by its audience and may earn commission as an Amazon Associate and affiliate partner on qualifying purchases. These affiliate partnerships do not influence our editorial content.
T-Mobile on Thursday added several more video services to its "Binge On" program, most notably YouTube, one of the focal points of controversy about the promotion.
By extension, the carrier has also added Google Play Movies, which often crosses over with YouTube. Separate additions include Baeble Music, Discovery GO, ESNE TV, FilmOn.TV, Fox Business, KlowdTV, and Red Bull TV, putting the total over 50.
Binge On allows T-Mobile customers to stream video from participating services without it counting against their monthly bandwidth caps. As a tradeoff, though, the company downgrades resolution from HD to 480p, and early on Google accused T-Mobile of throttling YouTube video without it being a Binge On participant. T-Mobile blamed the issue on the software it uses to exempt videos from data caps, and said it was working with Google on a solution. The Electronic Frontier Foundation later discovered that Binge On was throttling all video to 1.5 megabits per second.
Although Google services are now a part of Binge On, T-Mobile also announced a workaround for companies that don't want to be downgraded. At the moment, this involves contacting the carrier by email to be whitelisted — notably, streams showing in HD resolutions will count against a viewer's data cap.
Eventually services will be able to downgrade video themselves when a Binge On user is detected. YouTube is in fact expected to be the first service to handle content this way.
Beyond throttling concerns, Binge On has also been criticized as a potential violation of the U.S. Federal Communications Commission's net neutrality rules. The organization's policies state that Internet service providers can't degrade traffic "on the basis of Internet content, application, or service."