Apple cuts entry price of Apple Watch to $299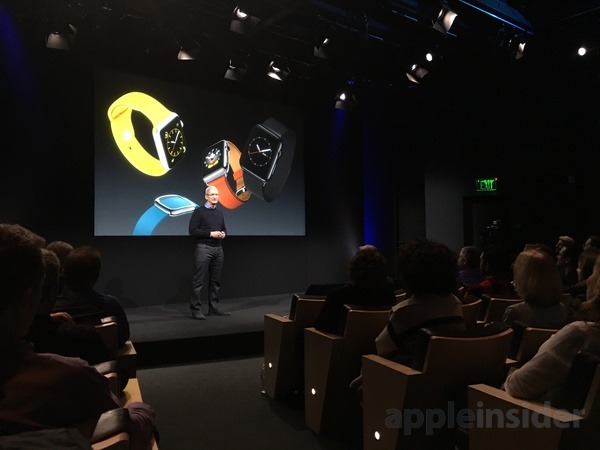 Apple gave its wearable Apple Watch a permanent $50 price cut on Monday, with the 38-millimeter model now available starting at $299.
The larger 42-millimeter Apple Watch will presumably also see its price reduced to $349. The wearable device launched a year ago starting at $349.
Apple is expected to update its lineup with a new second-generation model later this year. New bands and styles were announced on Monday alongside the price cut.
Pricing remains unchanged for the stainless steel Apple Watch, as well as the gold Apple Watch Edition.