Despite having the same A9X & M9 chips, only the 9.7" iPad Pro has always-on 'Hey Siri'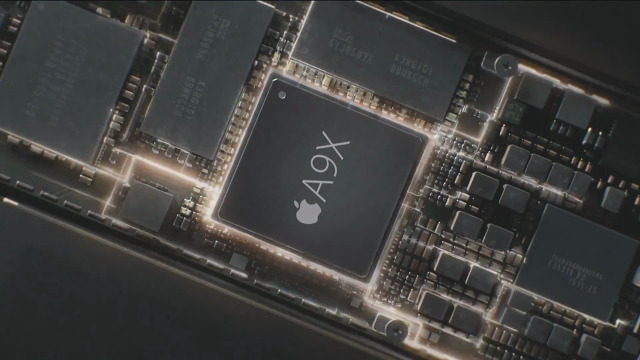 AppleInsider may earn an affiliate commission on purchases made through links on our site.
In a continuing curious omission, every device that runs Apple's M9 motion coprocessor features support for always-listening "Hey Siri" — except for the 12.9-inch iPad Pro.
Apple on Monday took the wraps off of a new 9.7-inch iPad Pro and the iPhone SE, both of which feature A9-series processors and the M9 coprocessor, and both of which support "Hey Siri" when running on battery power alone.
"Hey Siri" was first introduced last year with the iPhone 6s and iPhone 6s Plus. It's made possible by the special low-power processing of the M9, which allows "Hey Siri" voice controls can be invoked without touching the device or plugging it in.

Curiously, however, Apple's larger 12.9-inch iPad Pro does not support always-on "Hey Siri" voice controls, even though it too has the M9 chip. The jumbo-sized tablet only responds to "Hey Siri" commands when it is plugged into a power source.
It's unknown why Apple hasn't added always-on "Hey Siri" support for the 12.9-inch iPad Pro. The company says that the M9 is the core of the feature, so technically it should be possible. However, as of iOS 9.3, Apple notes in the Settings app that the feature requires that the iPad Pro be connected to power.
Beyond the iPhone 6s series, iPhone SE and 9.7-inch iPad Pro, "Hey Siri" can also be used with the Apple Watch, but users must first raise their wrist to activate the screen before speaking.