SoundCloud launches Go subscription service with more content & offline caching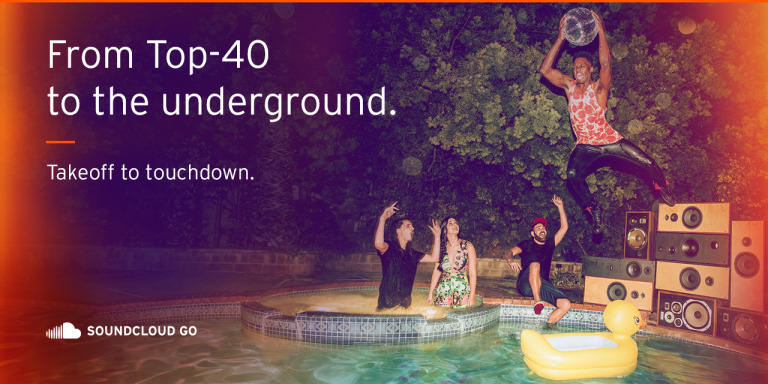 SoundCloud on Tuesday announced the immediate launch of Go, a subscription streaming service set to compete with Apple Music, promising perks on top of its regular free listening options.
Thanks to licensing deals with Universal, Sony, Merlin, Warner, and other labels, Go listeners will also be able to hear many more songs and complete albums, including ones by Top 40 acts, SoundCloud said. While many established musicians already have a presence on SoundCloud, until now they have typically used it to promote singles, remixes, or B-sides.
Go is ad-free, and also adds offline caching of tracks and playlists. A notable difference from some services, like Apple Music, is that listeners can optionally make all current and future favorites available offline automatically.
A Go subscription is $9.99 per month through the company's website, or $12.99 when purchased through a newly-updated iOS app. The latter price is higher to compensate for Apple's 30 percent cut from in-app subscriptions. Going either route, people can try out the service free for 30 days. Music creators who already have Pro Unlimited access can pay a special $4.99 rate for the first six months of a Go plan.
Today's launch is SoundCloud's next step in attempting to turn a profit, after having introduced ads, and some paid functions for creators. It will also put the company in direct competition with Apple and Spotify, though the latter's streaming services are geared more towards commercial music and less towards independents.