Apple's iPhone loses ground in 'urban China' for first time since 2014 - report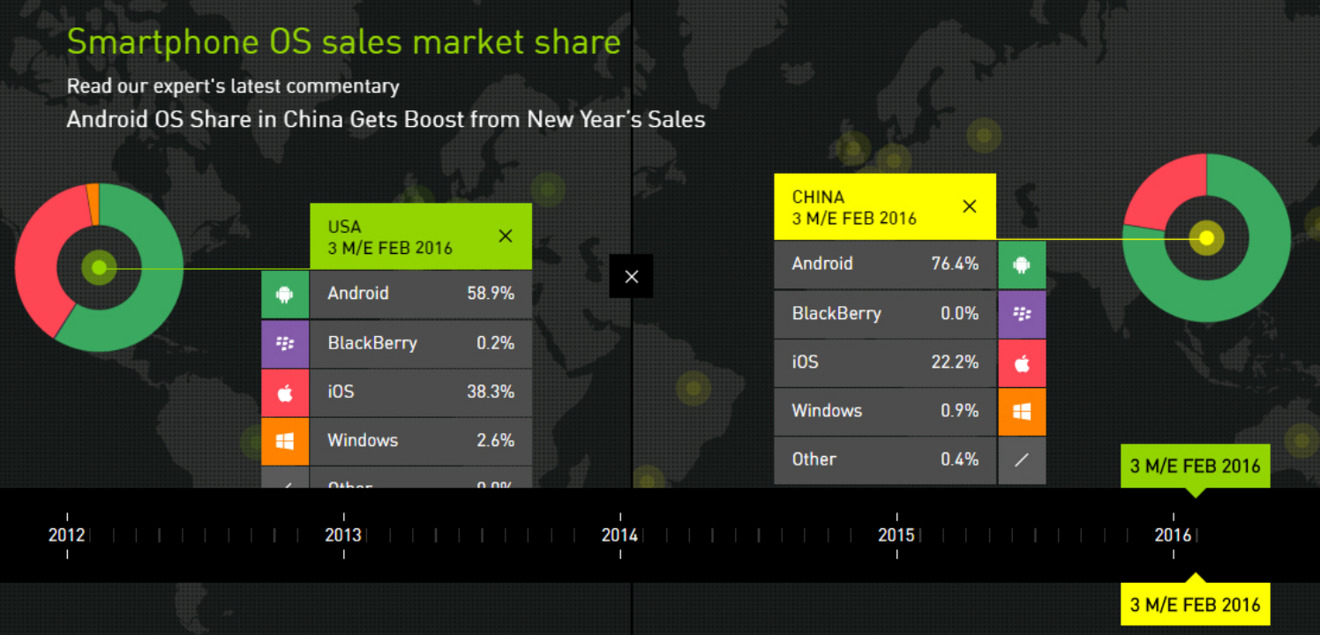 Apple's smartphone marketshare in "urban China" dropped 3.2 percentage points year-over-year during the spring quarter of 2016 — marking the company's first such decline in the region since August 2014, according to research data published on Wednesday.
Some sales were ceded to local giant Huawei, which reclaimed the top spot in the Chinese market with a 24.4 percent share, said analytics firm Kantar Worldpanel. Two other local brands — Meizu and Oppo — also grew, each taking an approximate 6 percent share. Apple held second place with 22.2 percent.
It's not immediately clear what the research group means by the term "urban China," but Kantar nevertheless suggested that the iPhone SE, which shipped in China on March 31, could potentially revive Apple's fortunes.
"There are also significant numbers of potential buyers, particularly in China, who may not be able to afford the high price of a flagship iPhone but may find that the iPhone SE lets them take their first step into the Apple ecosystem," the firm wrote.
The SE is still an expensive proposition for many Chinese — starting at 3,288 yuan, or roughly $507 — but substantially cheaper than an iPhone 6s, which costs at least 5,288 yuan, or $815.
For Apple maintaining Chinese marketshare is crucial. Assuming sales persist, the region is poised to eclipse the Americas in terms of revenue.