Microsoft adds contextual edit commands to Office for iPhone, Google makes Now more iPad-friendly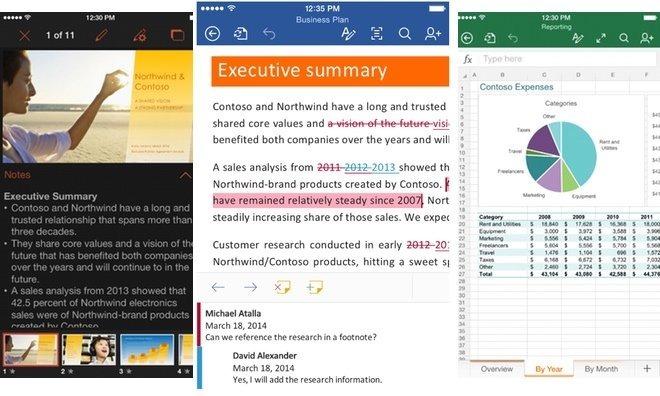 Microsoft on Monday updated its Office apps for iOS with new contextual functions on the iPhone, while Google updated its iOS search app to better sort Now information cards on the iPad.
Word, Excel, and PowerPoint have all gained editing commands that change on an iPhone depending on the task at hand. In Excel, these will specifically appear only when modifying shapes and graphics.
The latest version of Google's search app, meanwhile, organizes Now cards into different categories. At the top is an "Upcoming" section, dedicated to things like calendar events or regular commutes. Below are less urgent sections such as "Stories to read," and "Updates for you," with items like weather forecasts or music recommendations.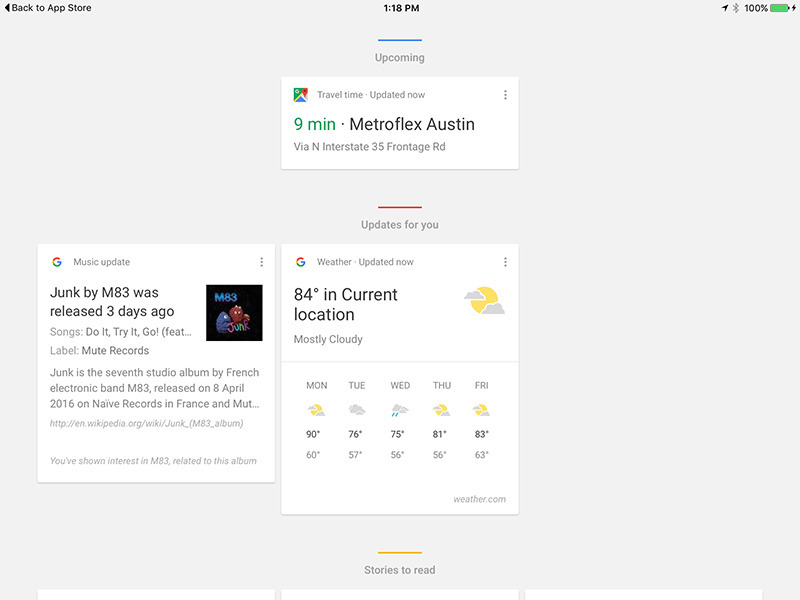 The highest-priority cards will always be visible from the app's main screen. To see more, users only have to scroll down, and tap on any card for details.
Now tailors its selections based on location as well as data pulled from other Google services, such as Maps or Gmail.
The Google search app is a free download for any device with iOS 8 or later, as are Microsoft's updated Office titles.