Adobe to update Premiere Pro, other CC video apps with VR/360-degree tools & more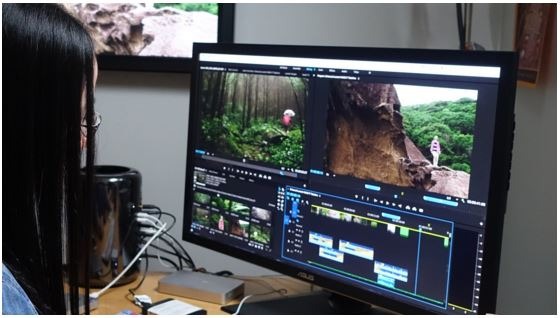 Adobe on Wednesday announced a slate of impending updates to its core video editing software, Premiere Pro CC, with support for 360-degree and virtual reality videos. In addition, related apps like After Effects CC and Audition CC will also see new improvements.
Premiere Pro will gain a "field of view" mode for imported spherical videos, and let editors freely switch between monoscopic, stereoscopic, and anaglyph frame configurations. When exporting, users will be able to assign VR-related tags for compatible video players.
The software should separately speed up the editing process, by allowing people to edit while audio and video are still being ingested — often a time-consuming process — and take advantage of new keyboard navigation shortcuts.
Other Premiere improvements will include Twitter export, an upgraded Lumetri color correction module, and more titling and captioning options. New proxy workflows will be available for 8K, HDR, and HFR content.
After Effects' main upgrade will be a new audio/video preview engine with smoother playback. Gaussian Blur and Lumetri Color effects will be GPU-accelerated, and the software will get new 3D media export options.
Audition is getting an Essential Sound panel with easier mixing and presets, as well as a quick export option for pushing projects to Media Encoder. That app should have a better media browser panel, and support not just for Audition but also Character Animator CC.
Character Animator will incorporate a new puppet tag panel, making it possible to track puppets in the field of view, rapidly switch between facial profiles, and attach multiple motion trigger behaviors.
Stock CC, finally, is being more closely integrated with other Adobe apps, and given tagged and filtered search for faster access to content.
Adobe has yet to set a firm release date for the above updates beyond an "early summer" timeframe. People will, however, have to have an appropriate Creative Cloud subscription costing at least $49.99 per month, and more for access to Stock material.