Meizu's new Pro 6 smartphone mimics Apple's iPhone 6s design & 3D Touch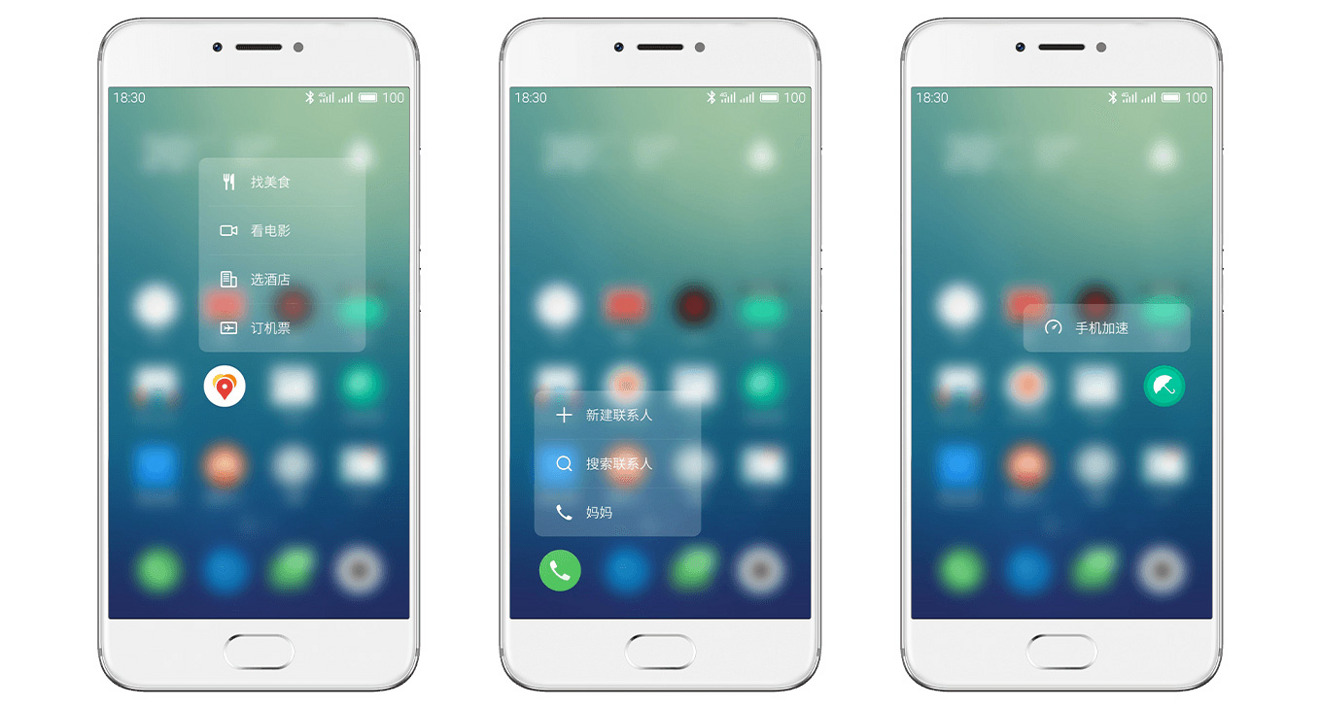 Chinese smartphone maker Meizu — well-known for copying Apple's iPhone designs in its products — on Wednesday announced the Pro 6, a phone which not only imitates design elements from the iPhone 6s but one of its signature features, 3D Touch.
Meizu's technology, "3D Press," can be used to invoke a shortcut menu, or preview photos, emails, websites, and other content, Engadget reported. Several popular Chinese apps like WeChat, Weibo, and QQ are supporting the technology from launch. Visually the shortcut system is almost identical to 3D Touch's Quick Actions, even blurring out the surrounding homescreen.
Another Chinese smartphone maker, Huawei, has implemented similar technology in its own phones, but Meizu's 3D Press is a more direct copy.
The Pro 6 does have some distinguishing features however, most notably the use of a 10-core MediaTek Helio X25 processor. The X25 will initially be exclusive to the Pro 6, even as the Helio X20, the world's first 10-core mobile processor, is only now becoming available to other smartphone makers.
The device will also have a 5.2-inch, 1080p Super AMOLED screen, 4 gigabytes of RAM, a USB-C port, and 32 gigabytes of default storage. Like many Android phones it will have a quick-charge feature, in this case letting people fully charge a dead battery within an hour. A relatively conventional 21.16-megapixel camera sensor will nevertheless be paired with laser autofocus and a 10-LED ring flash.
The phone's audio system, mSound, should produce loud and clean playback, and moreover detect vibrations on the speaker diaphragm to help reduce noise when recording.
The Pro 6 can be pre-ordered in China starting today, costing 2,499 yuan ($390) for a 32-gigabyte model and 2,799 yuan ($430) for 64 gigabytes.