First look: Apple's new rose gold 12" MacBook with Intel Skylake CPU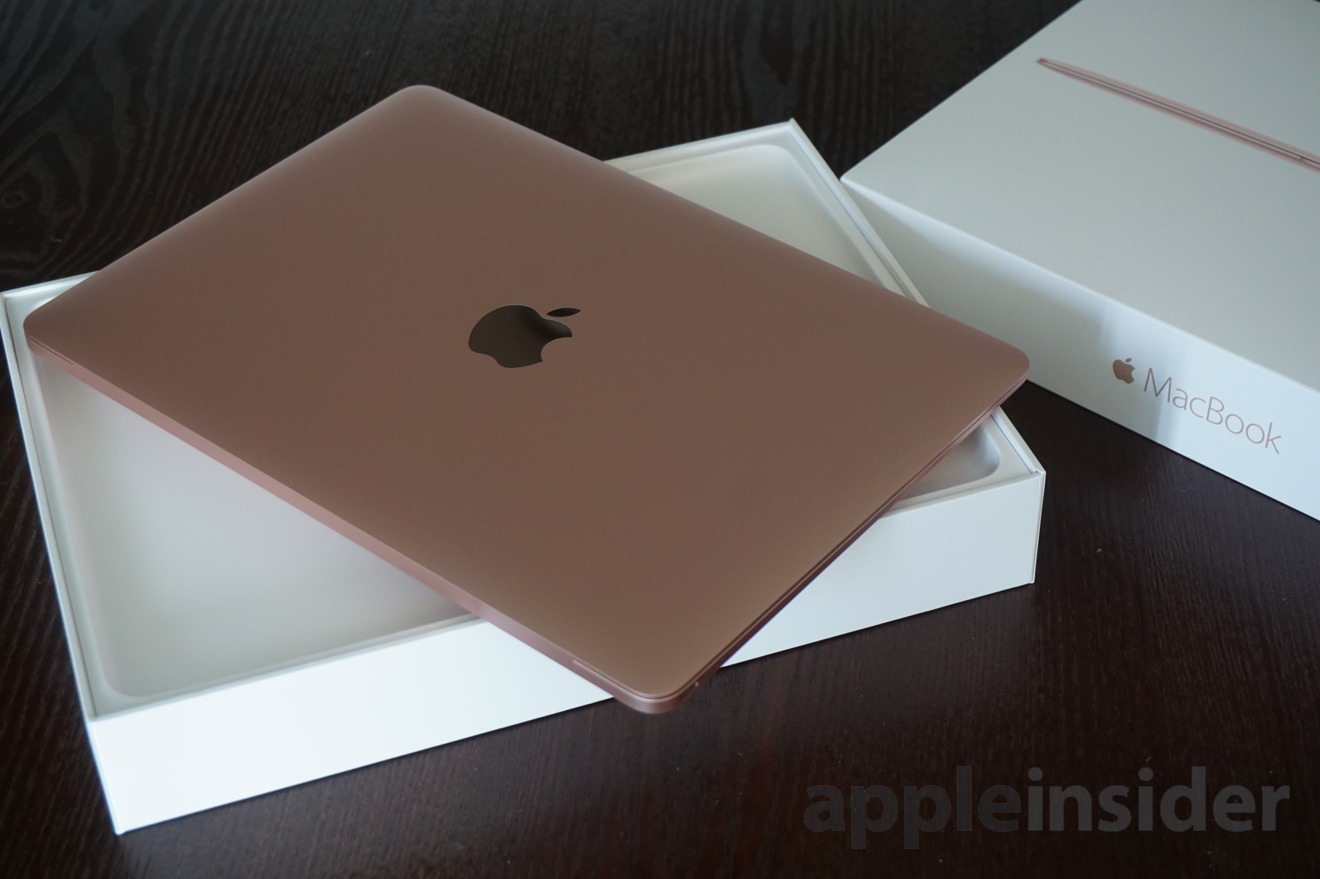 Apple's new 12-inch MacBook features the same chassis as last year's debut model, but the company has brought a new color into the mix — rose gold — that brings it in line with the iPhone, iPad and Apple Watch product lineups.
The new rose gold MacBook is joined by the same colors as last year: space grey, silver, and gold. Like the 2015 model, the early 2016 MacBook features a single USB-C port on the left side for syncing and charging, while a 3.5-millimeter headphone jack and two small microphone inputs are located on the right side.
The ultrathin keyboard and Force Touch Trackpad also return for this year's model, as well as the gorgeous 12-inch Retina display. Also unchanged is the low-resolution 480p FaceTime camera, likely a limitation of the thinness of the device.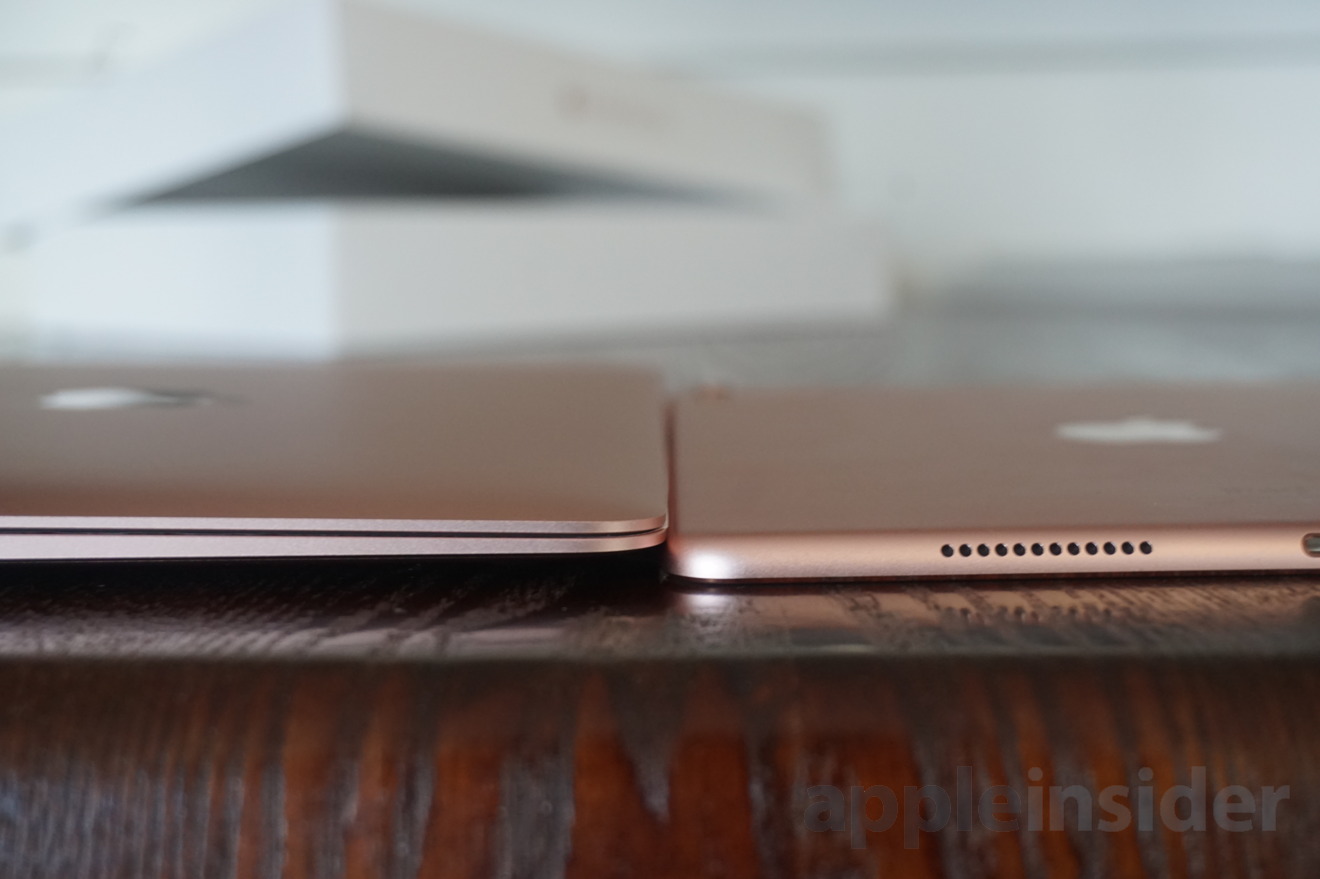 As with the other rose gold products in Apple's lineup, the new MacBook can look subdued in soft light, but the pinkish hue certainly stands out more in brighter environments.
Aside from the rose gold color option, the real changes for the 2016 MacBook are on the inside, in the form of Intel's latest ultra-low-power Skylake processors, as well as faster flash memory. Apple also upped the clock speed for the 8 gigabytes of RAM in this year's model, and it says battery life is improved by an hour.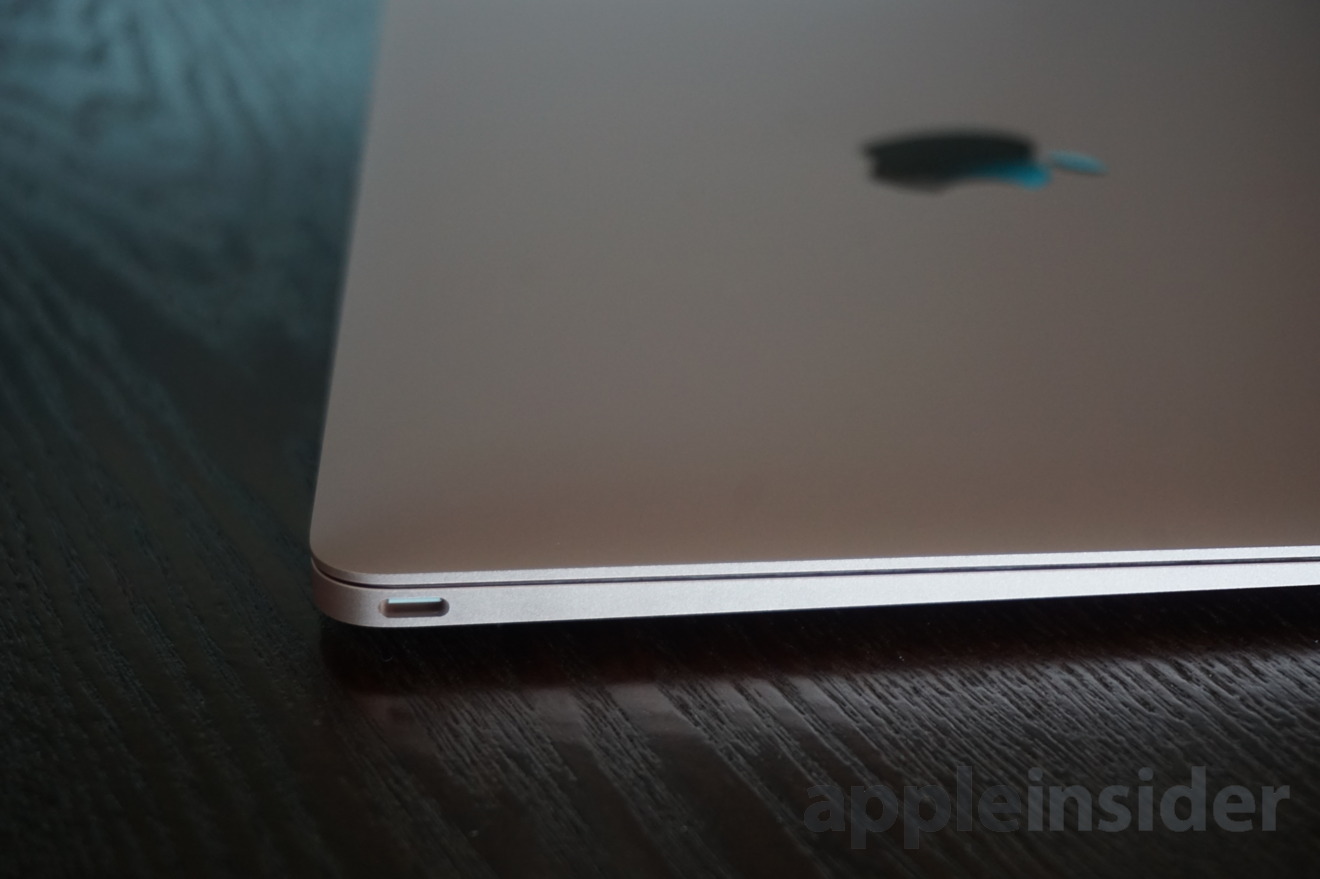 Without any major, showstopping changes, and the same $1,299 starting price point, this year's MacBook seems unlikely to change the mind of anyone who formulated an opinion on last year's model. Tests have shown the new processor is 15 to 20 percent faster — Â a welcome improvement, but not likely enough to win over users who need more processing power.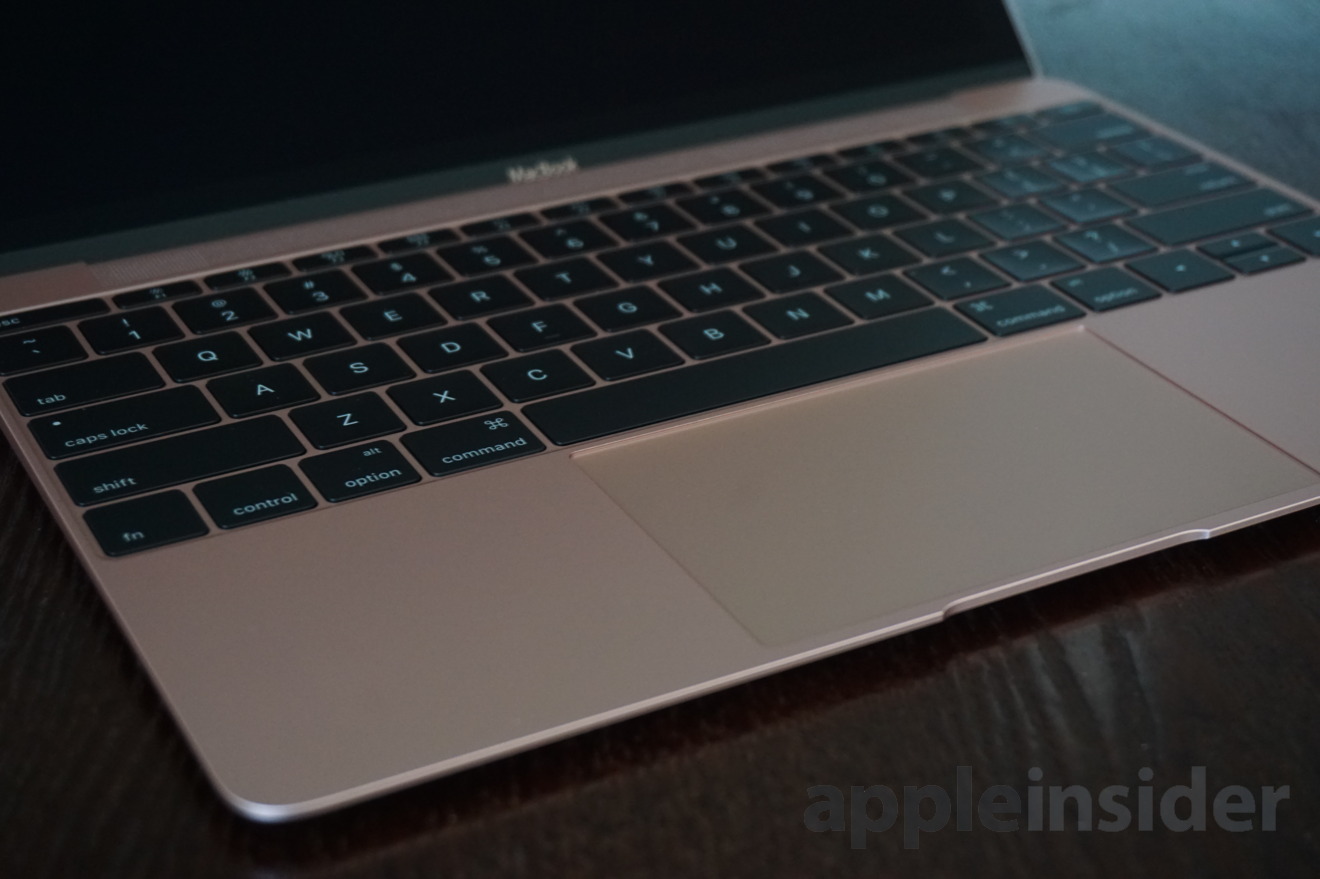 Of course, power users are not who this notebook is intended for, and there is certainly a segment of the market who appreciates the minimalist design of the 12-inch MacBook. Those who are content with the concessions made to achieve such an impressive, ultra-thin design will find a lot to like in this svelte, gorgeous chassis.
AppleInsider will have much more on the early 2016 12-inch MacBook in our full review. For now, take a closer look at the new notebook in our gallery below.