iPhone's global marketshare falls to 15.3% in March quarter amid tough Chinese competition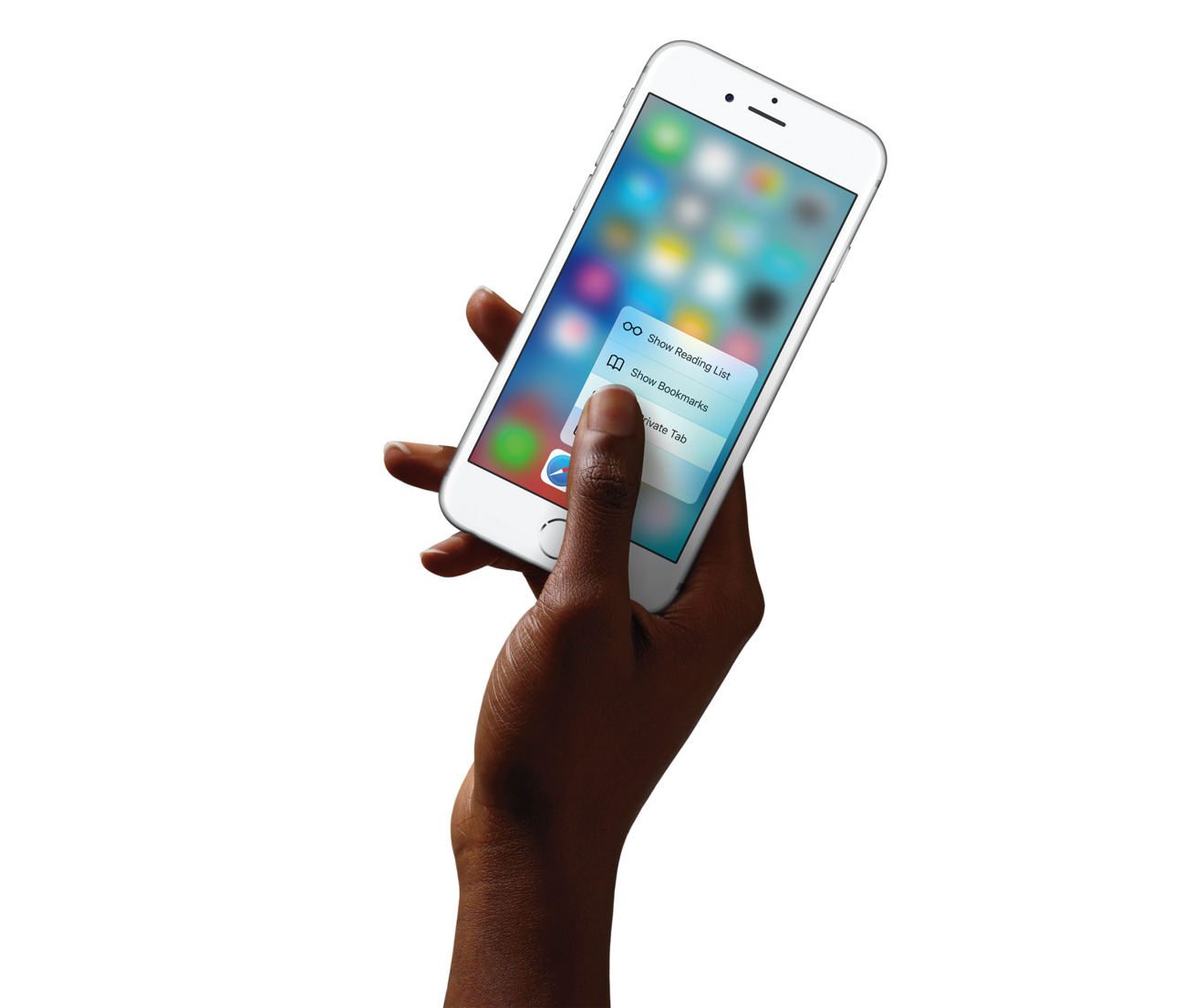 During the March quarter Apple's iPhone remained firmly in second place in global smartphone marketshare, but saw a significant drop year-over-year to 15.3 percent, ceding some ground to up-and-coming Chinese vendors.
Apple slipped from 18.3 percent in the March 2015 quarter, IDC said in a research report published on Wednesday. On Tuesday, Apple reported iPhone shipments dropping by nearly 10 million units, marking the first ever year-over-year decline in that segment.
Leading the pack in the global market was Samsung, which dipped from 82.4 million units to 81.9 million, lowering its marketshare just a tenth of a point to 24.5 percent.
China's Huawei, however, jumped from a 5.2 percent marketshare to 8.2 percent, shipping 27.5 million phones. Similar gains were seen at two of the company's local rivals, Oppo and Vivo, with the former growing from a 2.2 percent share to 5.5 percent. Vivo advanced from 1.9 percent to 4.3 percent, despite having little presence outside of China.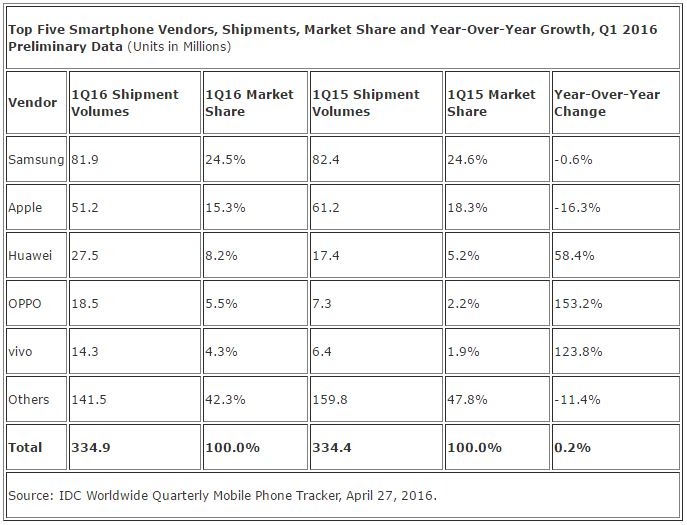 IDC speculated that Apple's shipments may have been impacted by iPhone 6 and 6 Plus owners having little interest in 6s models. While the 6s has improvements like a faster processor, a better camera, and 3D Touch, these are incremental upgrades, which may be prompting people to wait for an "iPhone 7" expected to ship later this year.