Second-gen August Smart Lock with Apple HomeKit support now shipping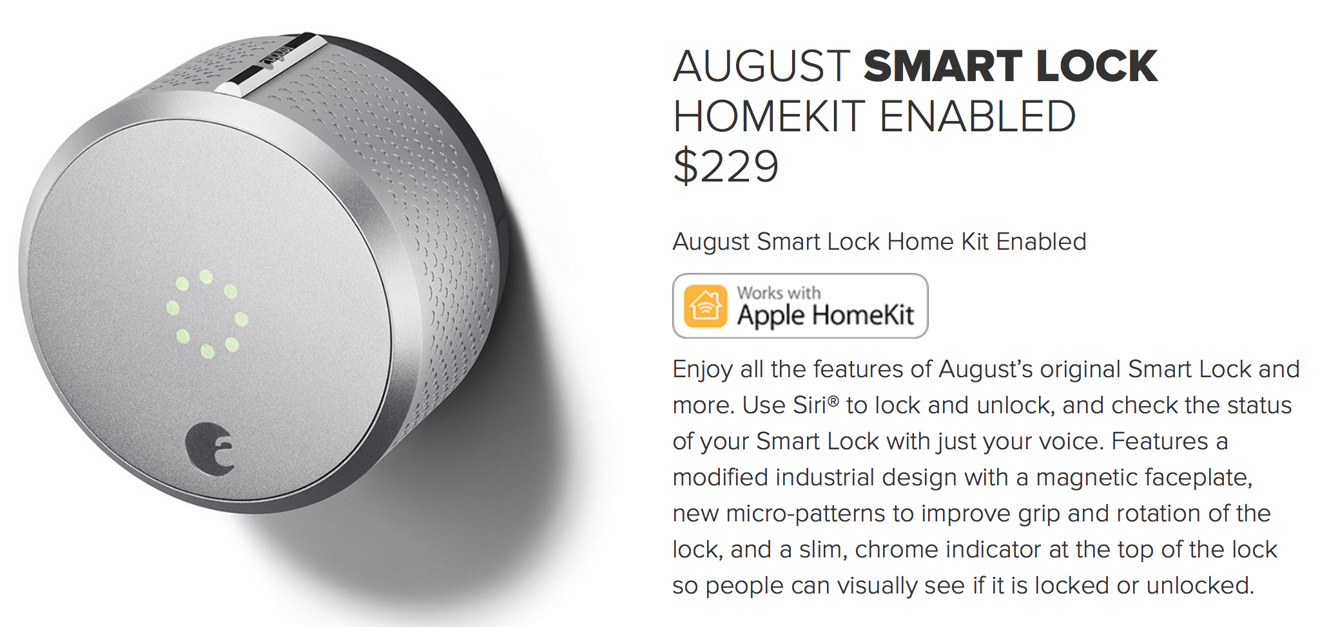 AppleInsider is supported by its audience and may earn commission as an Amazon Associate and affiliate partner on qualifying purchases. These affiliate partnerships do not influence our editorial content.
The newly launched August Smart Lock includes support for Apple's HomeKit, allowing users to lock, unlock and check the status of their door lock with voice commands using Siri.
Priced at $229.99, the second-generation August Smart Lock began shipping to customers on Thursday. Integrated HomeKit support means users can control the lock with Siri on a compatible iPhone, iPad, iPod touch or Apple Watch.
Available commands include "lock my door" or the inquiry "is my door locked?"
Because it ties into the HomeKit ecosystem, the August Smart Lock is also compatible with third-party HomeKit apps including Insteon+, Lutron, and iDevices. With these, users can create custom scenes, such as turning lights on or off automatically as their front door is locked or unlocked.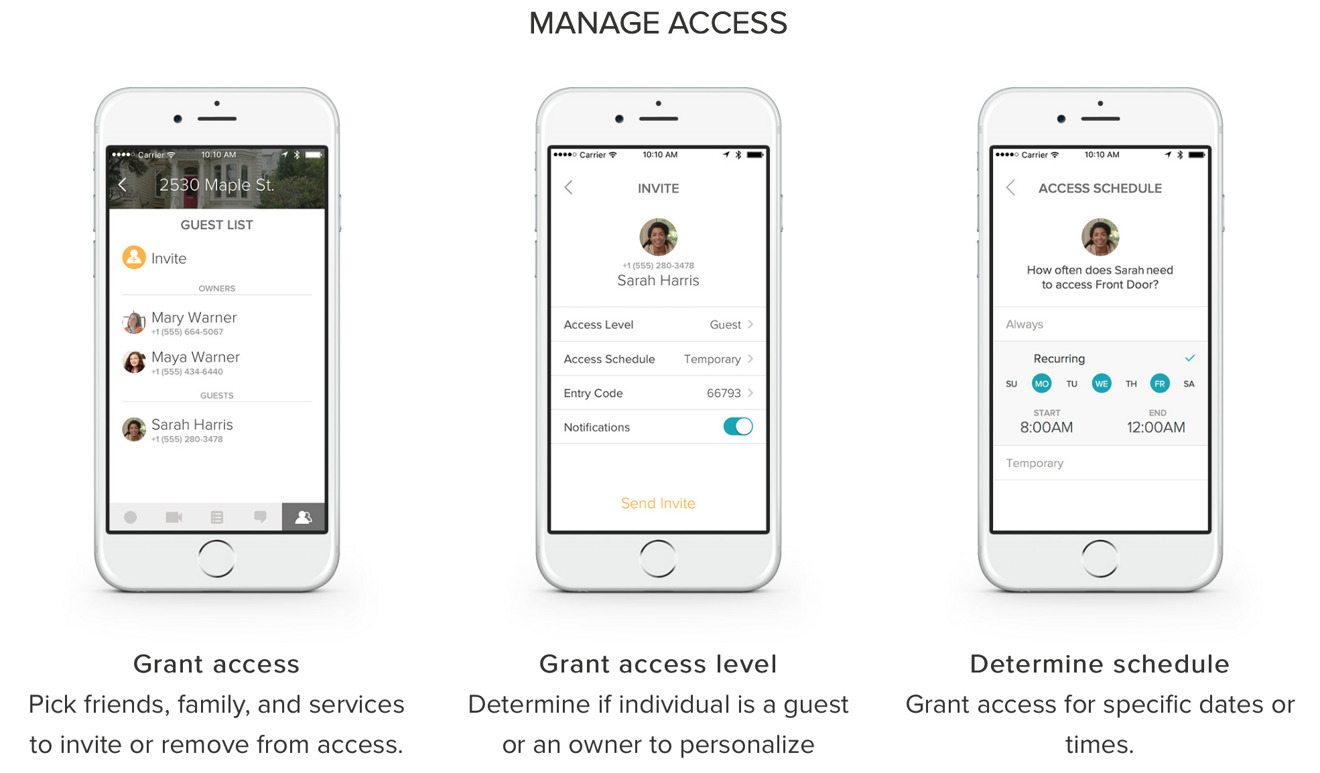 In addition to including a secure chip for HomeKit, the new August Smart Lock features an updated exterior with a new magnetic faceplate. The second-generation lock now also includes micro-patterns that are intended to improve grip and rotation when manually controlling the lock.
The new August Smart Lock has also added a slim chrome visual indicator at the top of the unit, allowing users to easily verify that their door is either locked or unlocked. And it's available in silver and dark gray.
"We are committed to providing value by partnering with companies such as Apple to deliver the features our customers are asking for, including HomeKit integration and support for Siri voice commands," said Jason Johnson, CEO of August Home Inc. "We will continue to develop best-in-class products and partner with leading smart home companies to add convenience to consumers' daily lives and new smart security features that are an essential element of the connected home."

The HomeKit-enabled August Smart Lock was actually announced by the company last October, when it was planned to ship in six to eight weeks. Apparent delays pushed that launch back until shipping began Thursday.
Owners of the first-generation August lock won't be able to access HomeKit, because Apple's smart home platform requires the inclusion of a secure authentication chip. The original model without HomeKit support remains available for $199