Apple Pay gets support for prepaid cards with Boon - only in the UK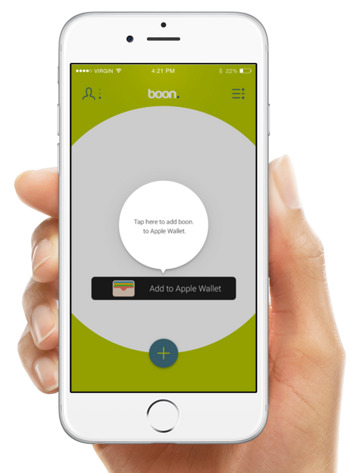 AppleInsider may earn an affiliate commission on purchases made through links on our site.
If you're an iPhone owner in the UK and your bank has yet to climb aboard the Apple Pay train — or you don't have a compatible credit or debit card — you now have a new prepaid option thanks to the UK launch of Wirecard's Boon mobile payment app with Apple Pay.
Boon is a digital wallet service that breaks into brick-and-mortar by giving its users an NFC-compatible virtual MasterCard. Android-only until today, Boon cards can now be added to Apple Wallet and used with Apple's secure mobile payments system.
After topping up their Boon account — which can be done via a credit card or the UK's Faster Payments network — users are free to spend at contactless merchants just as they would with a typical bank card.
This is a big victory for users whose banks don't yet support Apple Pay. Though Apple has achieved near ubiquity among U.S. financial institutions, there are still some prominent holdouts overseas.
Major UK bank Barclays, for instance, took more than nine months to activate Apple Pay for its customers.
Consumers in the UK can download Boon from the App Store today.