Ex-Siri team to unveil 'Viv' virtual assistant next week in quest for ubiquitous AI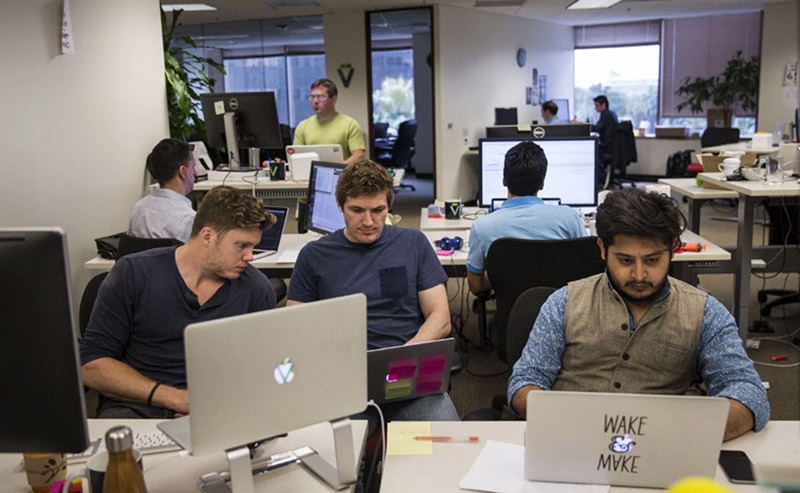 After years of development, Siri co-creators and former Apple employees Dag Kittlaus and Adam Cheyer are ready to demonstrate "Viv," an advanced virtual assistant that could reinvent the way consumers interact with their devices.
Viv is the subject of an extensive feature published by The Washington Post on Wednesday, offering a peek into the artificial intelligence startup and what its conversational assistant could mean for the broader tech industry. The tech was first revealed in 2014, about three years after Kittlaus and Cheyer left Apple.
With key partnerships and a vast database from which to draw, Viv wants to be the portal through which users connect with businesses and service providers. Integration goes beyond apps, meaning customers bypass gatekeepers like Apple and Google. For example, Viv can process conversational voice input to order a car from Uber, buy flowers from FTD, order tickets from a variety of services and connect with and control smart home hardware. Kittlaus said the idea is to make Viv "ubiquitous."
Kittlaus and Cheyer are perhaps best known for their work on Siri, a virtual assistant technology purchased by Apple in 2010. The tech made its way onto iPhone 4S and is now integrated into all current iOS devices, serving a number of functions from creating calendar entries to answering basic user queries.
Described as a "clever AI chatbot," Siri was meant to do much more than its current feature set as developed under Apple. Prior to its acquisition, the service integrated with a number of e-commerce providers to offer users a one stop shop for their online shopping needs, from movie tickets to food orders. The Apple buy stripped away those partnerships, and it appears company cofounder Steve Jobs had a different path mapped out for the AI tech.
"Steve had some ideas about the first version, and it wasn't necessarily aligned with all the things that we were doing," Kittlaus said.
Viv is built in part on Siri's foundation, but goes well beyond what Apple's assistant can offer in terms of "intelligence." For example, Viv can look up movie times, compare ticket prices, place a ticket order, suggest alternatives in the case that a certain showing is sold out, recommend pre-show dinner reservations, cancel a previous order and more, all from a single point of contact. Importantly, Viv is able to link data from multiple services together without the need for standalone apps.
The report claims both Google and Facebook have made offers to buy Viv, though it is unclear what, if anything, came of those talks. Kittlaus and Cheyer want to distribute the technology across multiple platforms, with integration from as many vendors as possible. The team is not averse to selling Viv, as it did Siri, to meet those lofty goals.
Viv technology will be demonstrated publicly for the first time at an industry conference on Monday.