Early Apple Watch adopters were mostly men, but latecomers are starting to skew toward women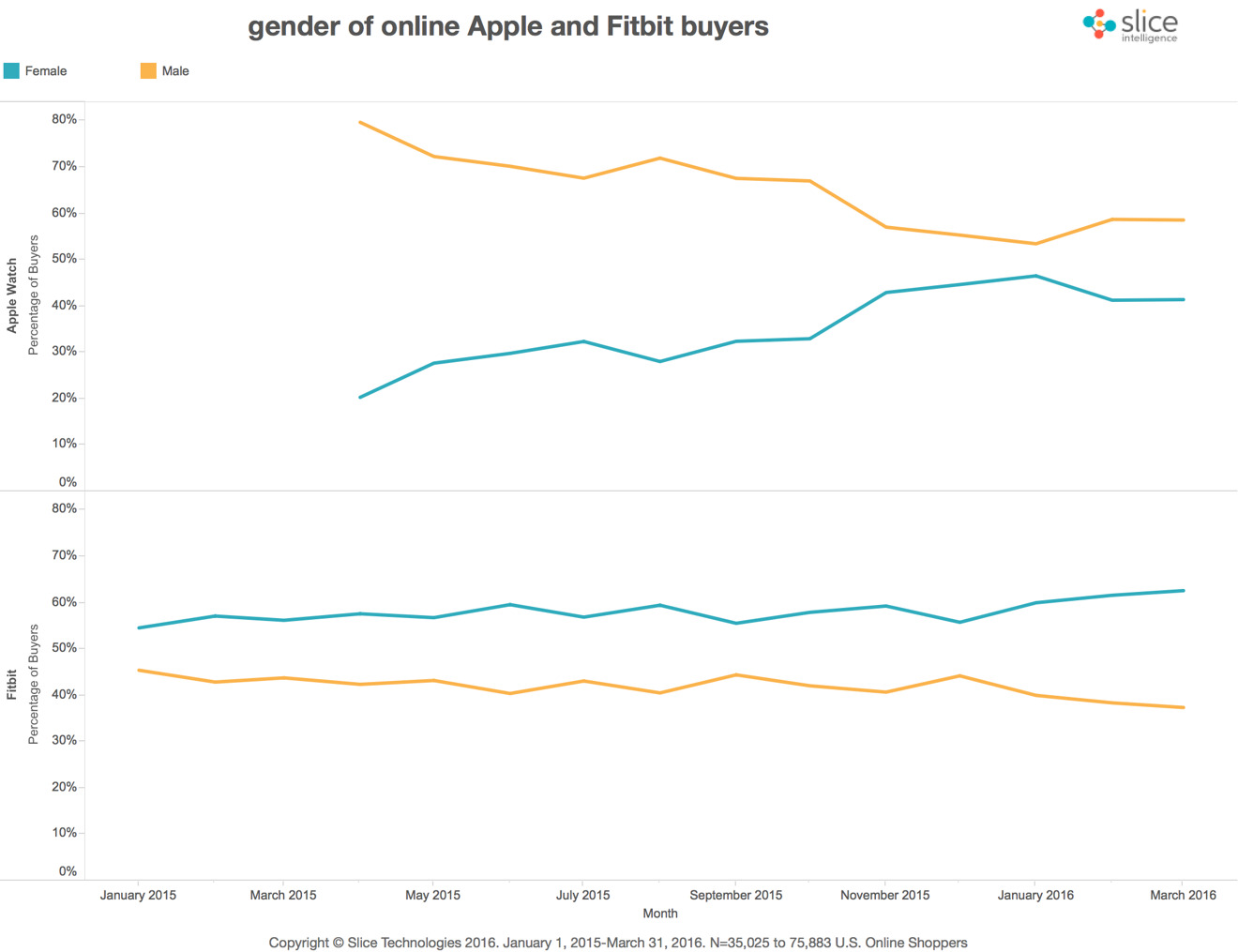 At launch, the overwhelming majority of Apple Watch buyers were men. But in the year since it debuted, women have begun to close the gap and embrace Apple's new wearable platform, new research shows.
E-commerce analytics firm Slice released new data on Thursday, showing that while 80 percent of Apple Watch buyers at launch were men, the gap has since closed considerably. Men are still more likely to buy an Apple Watch, but the split has since narrowed to about 60-40.
The data also shows that rival wearable maker Fitbit is also headed in the same direction, though its customer base remains predominantly female. A year ago, 56 percent of Fitbit buyers were said to be women, and by March of 2016, buyers had increased to 63 percent.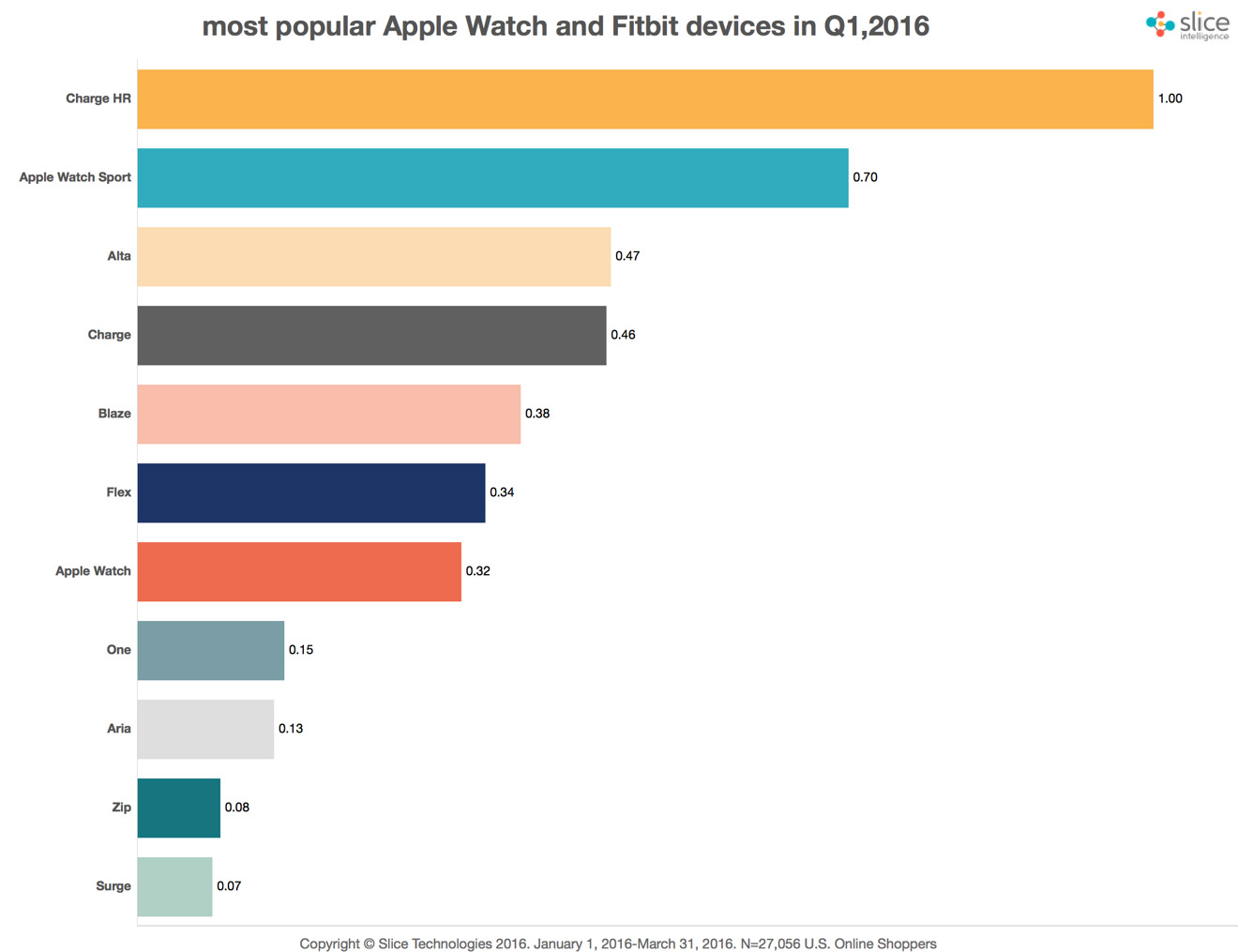 Slice's data comes from more than 4.2 million online shoppers, measuring digital commerce directly from the consumer. The data comes from e-receipts after consumers complete their purchase.
Slice found that the launch of the new Fitbit Alta was a big hit for the company, though its Charge HR remains its best seller through the first quarter of 2016. The Apple Watch Sport took second among wearables tracked by Slice, ahead of the Alta, which launched in February with swappable bands. Apple's more premium priced stainless steel Apple Watch came in seventh, behind the Fitbit Flex but ahead of the One.
In all, Slice found that Fitbit accounted for 61.5 percent of wearable device sales in the first quarter of 2016, while the Apple Watch came in second place with 20.3 percent of all sales. Garmin was found in third at 10.3 percent, Jawbone took fourth with 6 percent, and Misfit was in a distant fifth with a 1.4 percent share.