Apple launches Red Cross donations via iTunes to help victims of Fort McMurray forest fires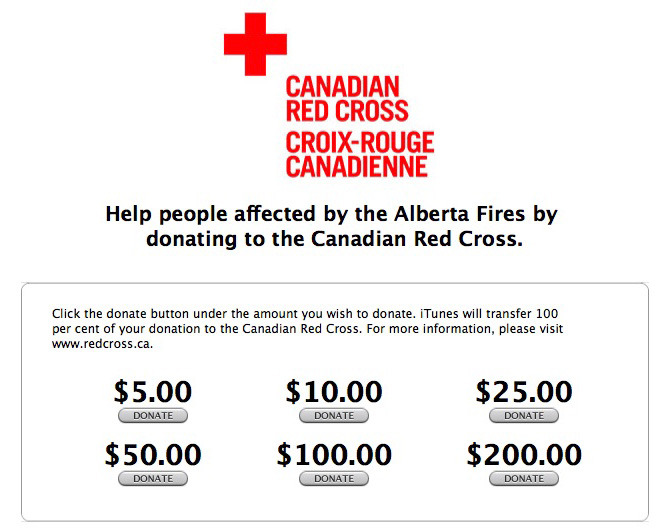 People shopping on Apple's Canadian iTunes storefront can now donate to relief for victims of the forest fires in Fort McMurray, Alberta, which have burned for several days and forced the evacuation of over 100,000 people, destroying 20 percent of the homes in the area.
The company is accepting donations to the Canadian Red Cross in standard $5, $10, $25, $50, $100, and $200 increments. As is also usual for iTunes donations, Apple is promising to hand over all of the money it receives without taking a cut.
Forests around Fort McMurray — the heart of the Canadian oil sands industry — have been on fire since the beginning of the month, in one of the largest such disasters in the country's recorded history. The affected area covers some 620 square miles, which would be enough to engulf most of the area in and around New York City.
Apple is treating those as a combined incident, with donations going to the American Red Cross, the company's default charity for disasters. Both earthquakes were lethal, the Ecuador quake alone killing at least 660 people.